Champagne packaging performs at Screen Actors Guild Awards
Champagne packaging performs at Screen Actors Guild Awards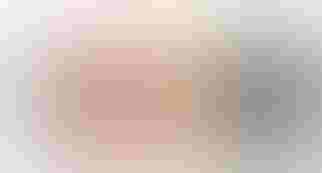 Tattlinger SAG packaging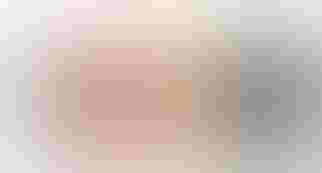 Tattlinger SAG packaging
Broadcast live on Sunday, Jan. 27, 2013, the 19th Annual Screen Actors Guild Awards opened with the Taittinger Moment Champagne red carpet toast. Vitalie Taittinger, Global Ambassador and Artistic Director of the historic Champagne house, and actor Peter Facinelli, a SAG Awards ensemble nominee for "Nurse Jackie," toasted the 19th annual awards from a red podium framed by a backdrop of spiraling golden bubble boxes, Taittinger's newest packaging.
"Elegance, beauty, and passion define Champagne Taittinger and make the SAG Awards such a dazzling night. We are thrilled to toast to actors as their gifted performances have the power to move and inspire. This year I am delighted to introduce our new award winning 'bubble' gift packaging as the backdrop for the toast. The special golden bubbles accentuate the box, making it a perfect fit for Champagne and a glamorous opening to the red carpet," said Vitalie. The 'Bubbles' hologram-effect gift packaging is available in white for Champagne Taittinger's Brut La Française, pink for Prestige Rosé, gold for Millesime 2005 and blue for Prelude. The 3D sparkling bubbles give the appearance of being raised but are completely flat.
Immediately following the toast, Champagne Taittinger uncorked a glorious ocean of Champagne Taittinger's Brut La Française NV; 160 magnums at the SAG Awards dinner, 155 750 ml bottles at the showroom bars, 288 750 ml bottles at the SAG Awards Gala and two 6 liter methusalems signed by the awardees for the SAG Foundations auctions.
The toast's co-host Peter Facinelli has appeared in all five of the blockbuster "Twilight" films. Peter was one star among a galaxy of notable actors, including: Bradley Cooper, Daniel-Day Lewis, Hugh Jackman, Denzel Washington, Jessica Chastain, Marion Cotillard, Jennifer Lawrence, Helen Mirren, Naomi Watts, Robert DeNiro, Philip Seymour Hoffman, Anne Hathaway, Nicole Kidman, Ben Affleck and Jennifer Garner.
This year's broadcast was watched by 5.2 million viewers. According to a SAG press release, the 2013 SAG Awards remained the top trending topic on Twitter throughout the live simulcast, and during the 10PM encore on TNT. The SAG Awards was among the Top 10 topics on Twitter well into Monday and the show saw marked growth in Facebook, Google+ and Instagram followers in the weeks prior to the ceremony.
Source: Kobrand Corp. via Business Wire
.
Sign up for the Packaging Digest News & Insights newsletter.
You May Also Like
---