Coca-Cola's Summer Salvo of New Packaging
Coca-Cola's Summer Salvo of New Packaging
Sprite gets clearly greener, Dasani turns to 100% rPET, QR-code engagement continues, a label-less bottle appears in Japan, and Marshmellow packaging debuts.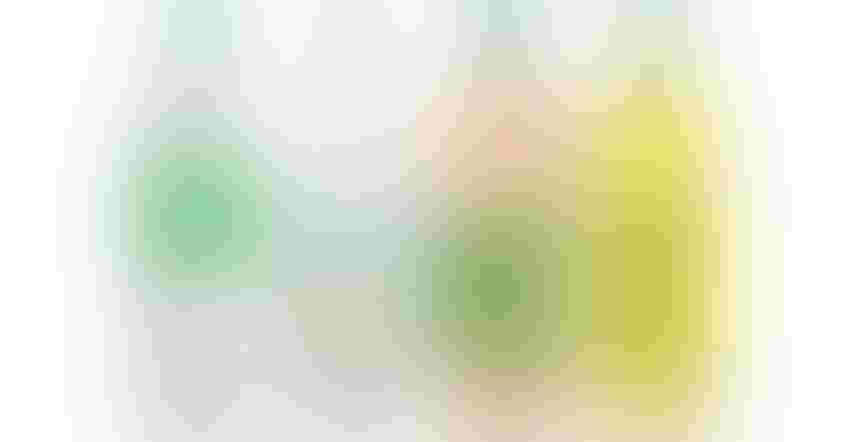 These Coca-Cola brands are switching from green PET bottles to clear bottles that provide an ideal resource for rPET.
Image courtesy of Coca-Cola Co.
Summertime seems to find the Coca-Cola Co. at it's new-product-releasing best.
Last week it announced that two of the company's flagship brands, Dasani and Sprite, are introducing contrasting packaging transformations across the US and Canada.
Both developments improve PET bottle sustainability — one by a material change and one by a color change.
The news for the former is that Dasani is rolling out new bottles made from 100% recycled polyethylene terephthalate (rPET).
As for the latter: the company's entire green plastic portfolio is transitioning to clear plastic, beginning August 1 when Sprite's iconic green bottle changes to clear plastic. That move increases the likelihood it will be remade into a new bottle.
As Coke notes, "when recycled, green plastic is more often converted into single-use items that do not get recycled again."
In October, Fresca, Seagram's, and Mello Yello will also convert from green to clear PET.
Another benefit is that it supports the sustainability efforts for Dasani and all rPET bottles, which is sorely needed. There is currently not enough rPET available to meet industry demand so the transition from green to clear PET increases the availability of high-quality, food-grade recycled PET. It also decreases carbon emissions and minimizes the need for virgin plastic.
Clear plastic provides Sprite the opportunity to be remade into another bottle and ultimately allows more of our brands to use 100% recycled PET like Dasani.
Both represent meaningful steps towards the company's World Without Waste vision including the goal that Coke use 50% recycled material in our bottles and cans by 2030 globally.
Mark this one engaged.
On July 26, the company released Q2 2022 results that included a couple of notable packaging-driven nuggets:
As with many brands, Coke is looking to leverage and scale ways to better engage with and expand its consumer base. One program is called Coke Studio, which connects the consumer passion point of music with consumption occasions. The program, which launched in Pakistan, features established and emerging artists from various genres collaborating in live, studio recording sessions. It also includes leveraging quick-response (QR) codes on packages to further engage consumers at the point of consumption through a "Drink. Scan. Enjoy." activation. Coke Studio represents the latest expression of the Real Magic global brand philosophy by creating curated multi-channel experiences for consumers.
One example of the campaign was with artist Halsey.
Label-less bottle debuts online in Japan.
The company is progressing on its strategy to develop a circular economy for packaging materials aimed at eliminating waste and reducing carbon emissions by leveraging current, valuable resources that include high-quality recycled PET. This includes ongoing work in packaging design.
The company introduced a label-less Coca-Cola bottle for ecommerce in Japan, which is delivering strong performance.  That's in addition to 100% recycled PET bottles for 37 products under five brands already sold in Japan.
 You'll find a post with an image of the bottle from Masaki Iida, sustainability lead, Coca-Cola Japan, on LinkedIn. He reports that the label-less bottle "quickly became a top seller in the carbonated beverage category."
Strong partnerships.
Also, The Ellen MacArthur Foundation and The Coca-Cola Company recently announced a strategic partnership, increasing their level of collaboration to the highest network tier of the foundation. The company's virgin plastic reduction target and, more recently, global goal to reach 25% reusable packaging by 2030, signal circular economy leadership ambitions.
Here today ...
Limited editions are always a part of the Coke portfolio. One of the latest represents a dramatic design departure when Coca-Cola Creations collaborated with Grammy-nominated artist Marshmello. The packaging design is intended to capture the feeling of mixing chart-topping beats. The new drink —which fuses strawberry and watermelon flavors with the traditional Coke taste — debuts this month in the US and will be available in select countries around the world. A zero-sugar version also will be available.
All this and the summer's a ways from over. What's Coke's next packaging move?
Sign up for the Packaging Digest News & Insights newsletter.
You May Also Like
---