Cocktail pouch packaging lightens up
Cocktail pouch packaging lightens up
Daily's Cocktails light pouch drinks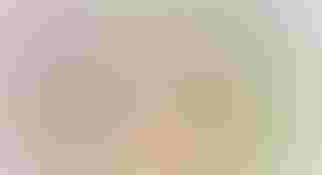 Daily
Daily's Cocktails, the manufacturer of the original frozen pouch cocktail, is excited to announce the addition of three new light cocktail pouches to their already extensive line of flavors. Three new delicious flavors are joining Daily's popular Light Strawberry Margarita flavor: Light Margarita, Light Mango Passion Fruit Daiquiri and Light Pink Lemonade. At only 180 calories per pouch these Light pouches contain 28% fewer calories than another leading brand margarita (which comes in at 250 calories per 10 oz.) and make for a delicious lighter option that consumers can appreciate.
Light Margarita, the number one cocktail flavor now available, is sure to be a hit with consumers when available with fewer calories. And, Mango Passion Fruit Daiquiri, a perfect blend of mango and passion fruit, is also sure to delight as mango has been an oft-requested flavor based on consumer feedback. Finally, the Light Pink Lemonade, a light and refreshing cocktail, will be a particularly special addition as it will feature the pink ribbon symbol for breast cancer awareness and Daily's will highlight on the pouch the company's support for breast cancer awareness and research.
"We are so excited to share these new Light options with our fans," said Lisa Coker, Chief Marketing Officer. "We've listened and responded to their feedback. We know that delicious cocktails are fabulous, but that having options with fewer calories is also appreciated. The Light Strawberry Margarita was extremely well received and we're anticipating that the additions to the Light line will be as well."
Daily's Light pouches will be available at retailers nationwide and will complement the regular pouch line, which includes Margarita, Strawberry Daiquiri, Pina Colada, Peach Daiquiri, Pomegranate Margarita, Lemonade and Light Strawberry Margarita. Independent research indicates that nearly half of consumers would purchase both regular and light pouches, depending on the situation, so the extended line of options will have something for everyone and all occasions. Plus, Daily's is continuing to innovate with new flavor introductions expected throughout the year.
Daily's is the leader and innovator in the pre-mixed cocktails/pouch category. In addition to being at the top of the charts in sales and category growth, Daily's also receives top marks for taste, flavor variety and innovation. The Light pouch line is the first of its kind, as was the seasonal pouch line that was introduced in the Fall of 2012 and included Hard Cider and Spiced Sangria available in limited release and for a limited time. More new flavors will be introduced in Spring 2013.
To be among the first to hear about new flavors, promotions and offers from Daily's, consumers may connect with the brand in several social media platforms, including Facebook, Twitter, YouTube and Pinterest.
Source: Daily's Cocktails
.
Sign up for the Packaging Digest News & Insights newsletter.
You May Also Like
---