Dressing up celebrity alcohol packaging in style
Dressing up celebrity alcohol packaging in style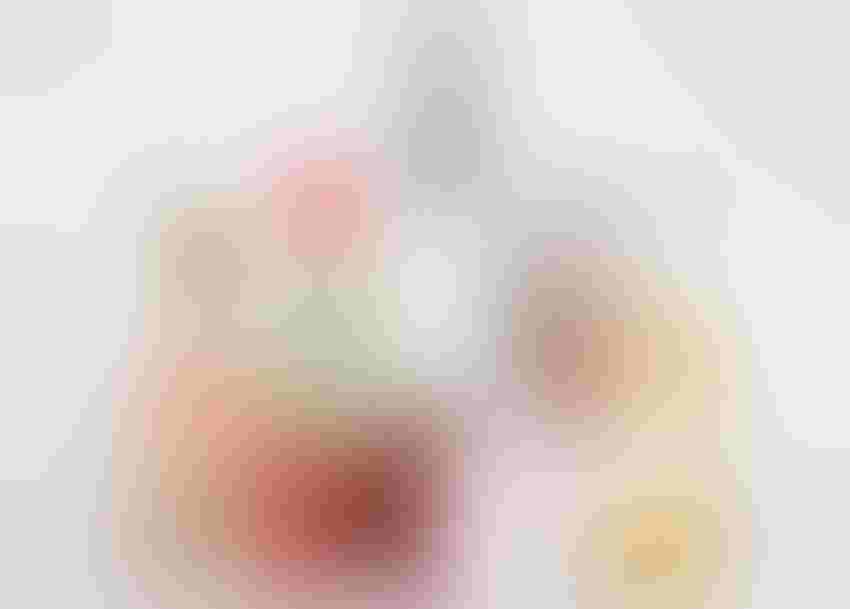 Celebrity liquor packaging group
Brangelina, George Clooney, Justin Timberlake and other stars who lend their names to liquor brands are designing the packaging to be consistent with the personalities we see on the red carpet.


A few months ago, megastars Brad Pitt and Angelina Jolie added another accolade to their long list of joint accomplishments. No, they didn't become parents for the umpteenth time—they won "Best Rose in the World" in Wine Spectator's Top 100 Wines of the Year issue.

You heard me right; Brangelina is now a premiere winemaker, which is further proof that alcohol is the new perfume, with more celebrities opting to lend their personas to spirits than scents. Stars such as George Clooney, Justin Timberlake and Sofia Coppola also are lending their names (and possibly, expertise) to wine and liquor brands, making the local wine store shelf resemble an issue of US Weekly. So how do these stars—who have an army of publicists and Tweeters shaping their public personas—protect their images when it comes to the packaging and marketing of their liquor brands?

George Clooney is a lover of women, Italian villas and—as nightclub impresario Rande Gerber knows—tequila. It seems that while the two were just hanging out being dudes in Cabo San Lucas, they hatched an idea to launch a tequila brand; in fact, the name of their brand, "Casamigos," means "House of Friends."

Partying celebrities starting a liquor brand may not be surprising—but what will surprise you about George's brand is the way it looks. The design is very simple, even bordering on—I'll say it—feminine. A typewriter font gives the brand a handmade feel, informs buyers of the ingredients and where/when the tequila was bottled, and features an edition number.  Consistent with the intimate feel is the fact that every bottle label is signed by the two founders. As for the aqua blue logo, one can only assume that it reflects the Blue Weber Agave from which the product is made.

While this bottle may not reflect George's masculine persona, it is definitely charming and refined, adjectives often used to describe the actor/director (at least by the media).  

Another celebrity, Justin Timberlake, is trying to give George a run for his money with his tequila brand, Sauza 901. With a name that's a nod to the area code of JT's hometown of Memphis, TN, Sauza 901 is definitely catering to a younger, hipper, clubbier audience.

Justin may claim to be a spirits aficionado (his song "Drink You Away" has a line about trying "Jack, Jim..all of their friends"), but he's also the consummate performer. With this tequila, he's trying to get people to party and drink along with him. The bottle's long hexagonal shape and an oversized "901" graphic is edgy, sexy and slightly mysterious. Justin is likely modeling his public persona (if not his film career) after George's, but his tequila brand feels a lot more mass—and the fact that it is being marketed by Sauza suggests just that. This is not the homemade, small batch tequila touted by George, but a mainstream tequila for those who love a good time (and in all likelihood, Justin's music).

Director Sofia Coppola was blessed with talent, good looks and a father who is not only an incredible director but who also owns a vineyard. As a gift to his daughter, Francis Ford bestowed her with her own champagne, named—what else?—Sofia.

Given that Sofia is something of a fashion brand herself—she has designed handbags for Louis Vuitton, been a guest editor at French Vogue and starred in a Marc Jacobs ad campaign—one would assume that she had a definite hand in the creation of the Sofia champagne brand.

My favorite aspect of the champagne is the fact that it is packaged in a metal can, the perfect mix of "mass" and "class." The white logo, in a sanserif font, contrasts against a metallic raspberry color, as does a romanticized illustration of a grapevine. The can is undoubtedly feminine, but it's sleek enough to be held by a guy. And it comes with a matching plastic straw, in a cardboard box that is so attractive, it could be a gift under a Christmas tree. Yes, Sofia gives a winning performance on this one—too bad they don't give out Oscars for alcohol brands.

Since we've tackled tequila and champagne, let's look at Sean Combs' vodka brand, Ciroc. This brand is a little bit different from the others, because the product was created by Diageo before the former P. Diddy came on as brand ambassador in 2007.

The bottle is hip enough to suit his persona, with a slender, towering shape that is as imposing on shelf as the entrepreneur himself. And the blue circle on the bottle makes an eye-catching bulls eye behind the bar.

Where Combs really gets to shine is in the marketing for the vodka. Ad campaigns feature him as a modern day Sinatra, sitting around a table with his very own Rat Pack. Few celebrities today know more about branding than Diddy, who not only created his own hip-hop "brand" but also created the successful Sean John fashion line, a movie production company, a men's perfume and two nightclubs, among other ventures. By partnering with Ciroc, Combs has used his prowess to turn a 50,000 case per year vodka brand into a 2 million case per year spirits superstar.

The list could go on and on. Dan Ackroyd launched Crystal Head Vodka in 2008, and his vodka, is filtered through 500-million-year-old quartz crystals that have supposed spiritual qualities. (Inspired by "Ghostbusters," Dan?)

Finding the spirits category no laughing  matter, Ackroyd's buddy and co-star Billy Murray founded Slovenia Vodka with dancer Mikhail Baryshnikov in the most bizarre celebrity partnership ever.

Drew Barrymore went from wild child to wife/mother to vintner, with her brand Barrymore Wines.

And who can forget that "Real Housewife" of New York, Bethenny Frankel, launched her Skinny Girl Margaritas while starring on the show? Hey, when reality TV gives you lemons, why not make lemonade-flavored cocktails?

So, what does Brad and Angie's brand look like, you may ask? An actor who fancies himself a design aficionado and art collector, Brad likely had a hand in the design—as he did with houses in New Orleans for his Make It Right initiative, his Pitt-Pollaro furniture collection and even Angie's engagement ring.

The Miraval Rosé bottle, named for their estate in Provence (excuse me…), is sophisticated and streamlined, with a bodacious shape that brings a particular actress to mind—and I'm not talking about Jennifer Aniston. Although don't be surprised if Smartwater millionairess Jen launches her own alcohol brand in the near future—it seems to be a trend that's caught a lot of (TMZ) buzz.

Rick Barrack, chief creative officer/partner, is the lead creative force and one of the founding partners of CBX (www.cbx.com), where he is responsible for inspiring, directing and motivating the company's creative teams to develop powerful design solutions. He has close to 20 years of experience in corporate identity and consumer brand identity design, and has led major design initiatives for companies such as IBM, Hewlett Packard, Petro-Canada, ExxonMobil, Johnson & Johnson and Del Monte Foods. Contact Rick at [email protected].
Sign up for the Packaging Digest News & Insights newsletter.
You May Also Like
---