Inspection system improves productivity in beer industry
Inspection system improves productivity in beer industry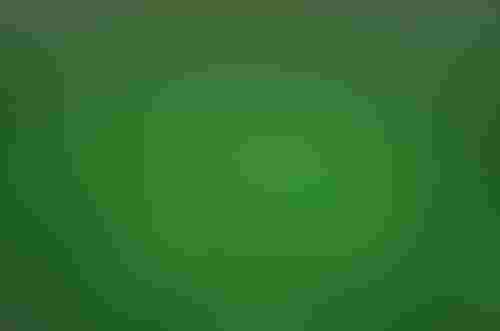 Bottle inspection line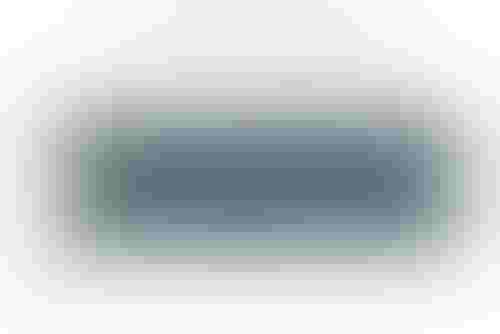 Bottle inspection line
Teledyne DALSA is helping a company in China to realize the full potential of machine vision. By incorporating the Canadian firm's multi-camera embedded machine-vision technology into its products, Shangdong-based Mingjia Packaging Inspection Technology Co Ltd is able to provide its customers with high-speed systems for inspecting recycled glass bottles and other types of packaging.
The manufacturing industry is becoming increasingly competitive and production errors can be costly. To improve efficiency and productivity, while remaining competitive, many companies now rely on the power of machine vision.
The food and drinks industry worldwide is one sector that has been quick to adopt this technology because of the benefits it offers. For instance, in China—which is now ranked one of the world's top manufacturing countries by output—companies in this sector are showing a growing interest in using automated inspection systems to monitor production processes.

One area in particular is the use of such technology for checking glass bottles before they are reused. Mingjia, which develops and sells packaging inspection equipment, and Teledyne DALSA, a manufacturer of digital imaging products for various industrial, scientific and medical applications, both see this area as a potentially massive market.
Steve Zhu, director ofaales, Asia - Machine Vision (End User), Teledyne DALSA, commented: "Beer is a popular drink in China and it is estimated that 90 to 95 percent of the bottles used to package this beverage are recycled. Checking that bottles are fit to be reused is a task that can be accomplished quickly and efficiently by machine vision, and this application represents a major market for this technology.''
Shujun Zhang, gm, Mingjia, and the company's founder, added: ''A few companies are using machine-vision inspection systems they have purchased abroad, but most cannot afford to invest in expensive equipment. There are about 3000 bottling lines in China, and most of these run slowly—at an average rate of 18,000 to 24,000 bottles per hour—because they rely on manual inspection.''
To achieve these rates, each line needs to employ 18 to 20 well-trained workers who, for three shifts a day, inspect bottles on a fast-moving conveyor belt. Manual inspection is labor intensive and it can cause eye strain. Most of the beer-bottling lines that are actively running in plants in China operate at this speed and need to be upgraded.
Zhang continued, "We design and build a brand of bottle-inspection systems that improves productivity in the beer industry in China. Mingjia was founded to design and develop affordable equipment to help Chinese beer producers adopt machine-vision inspection instead of using people to check bottles manually.''
Mingjia first started using Teledyne DALSA's products in its equipment in 2008. Zhang had approached the Canadian firm two years earlier when he was setting up the company and in the initial stages of developing equipment to inspect empty bottles before they are filled.
The design called for a multi-camera system that was capable of 'looking' at a bottle from different angles. Teledyne DALSA's VA41 Vision Appliance was an obvious choice and was selected for this application because it can inspect different parts of an object (or provide part views), simultaneously.
This compact machine-vision controller supports up to six cameras - three analogue and further three based on the IEEE 1394 serial bus interface. Each unit is also equipped with an industrial grade I/O that is broken out to removable screw terminal connectors. Serial communication options include RS-232, USB and Ethernet for connecting the controller to the factory network.
Mingjia's configuration of the VA41 uses four analog cameras (640x480) from a Japanese OEM, runs Teledyne DALSA's Sherlock machine-vision software and has enabled the company to reach inspection rates of up to 42 000 bottles per hour.
System description

On a bottling line Mingjia's inspection equipment is placed before the filling machines. While the glass bottles—standing on a moving conveyor belt—pass through the equipment's inspection chamber at high speed, each of the four cameras connected to the VA41 performs a specific task.
Cameras positioned in the chamber at stages 2 & 5, shown in Figure 1, scan and check the entire surface of the side-wall of an empty bottle, looking for defects, abrasions and foreign matter. A similar process is repeated at stage 5, further along the conveyor, once the bottle has been rotated through a 90° angle.
Full-body scanning also makes clever use of mirrors to keep to a minimum the number of cameras that is required, which ensures that the inspection process is done at optimum speed. A group of three mirrors - one behind the bottle and two oriented at 45 degrees to the camera—enable around 160 percent of the bottle's body to be viewed and accurately checked.

Zhu commented: ''Combined, these two stages may seem like 'over-imaging', but this is done to avoid blind spots on the displayed image that can be created by the edge of the bottle. By adopting this approach the entire body is fully covered.''
The intermediate stages of inspection look at the head, shoulder and base of the bottle. Again referring to the figure, the camera at stage 3—positioned above the bottle—scans the mouth for scratches, cracks and chips, and other irregularities, while at stage 4 another camera checks the base.

''Inspecting the base is challenging because, when scanned, the non-slip surface texture molded into the glass on the bottom edge of each bottle generates unwanted signals and produces an image that is confusing to inspection algorithms,'' explained Zhu.
Noise present in the image makes it difficult for the global analysis software to distinguish between the 'ribbed' background pattern and particles of dirt or other contamination adhering to the glass. The use of appropriate optics and special lighting—lluminating the bottles from above and below—avoids false alarms and prevents bottles from being mistakenly rejected.
Bottles carried by the moving conveyor are also prone to shift or tilt as they travel along the processing line, which poses another challenge to the machine-vision system, making it difficult to capture images reliably.

''Sections of the bottle that ordinarily are in view may be only partially captured by the camera. As the bottle tilts or shifts momentarily, parts of it that are seen in the image may appear black and cause it to be wrongfully rejected,'' continued Zhu.
''By optimizing overall mechanical control of the processing system, to ensure that the conveyor runs smoothly, and placing lighting within the inspection chamber strategically, engineers at Mingjia have minimized such problems.''
Advantages and benefits

''There are numerous benefits of adopting Teledyne DALSA's vision technology and using it in our systems,'' syas Zhang.
''Not only do we save a lot of time when developing products, but because it is easy to use we are able to reduce overall costs through a quicker development time, less maintenance and faster time to market. More importantly the satisfaction levels of our customers have been significantly improved.''
''More and more companies are showing interest in adopting our bottle inspection systems as they feel more confident with Teledyne DALSA's vision technology. Having worked with the company—using Sherlock and Vision Appliances—we are closer to fulfilling our ambition to supply affordable inspections systems to companies operating in the Chinese market place.''
System upgrade

Mingjia continues to pursue faster operating speeds and a higher throughput.

Zhang says that it is now looking at upgrading the machine-vision hardware on which its bottle inspection system is based by replacing the VA41 with GEVA, but it will retain the Sherlock application software—the core part of the system.
''GEVA—Teledyne DALSA's latest industrial controller—offers excellent cost-savings for multi-camera vision applications. It is an integrated platform combining processing, display, image-capture, networking, communication and industrial I/O functions. Encased within an aluminum chassis, it provides the basis for a powerful industrial vision system,'' says Zhang.
Unlike the VA41, which uses analogue and IEEE 1394 serial bus architectures, GEVA provides expandable Gigabit Ethernet (GigE) camera interfaces that significantly drive down the cost of a system. At the heart of the platform is a dual-core processor, equipped with high-speed memory resources to tackle the most demanding applications.
The controller has two dedicated camera ports, each with enough bandwidth to support eight 640x480 mono cameras performing simultaneous inspection procedures. As part of the upgrade, Mingjia is also planning to replace the third-party cameras it is currently using with Teledyne DALSA's Genie systems. These cameras take advantage of GigE technology—transmitting data over standard CAT-5e and CAT-6 cables.
Zhu says: "Compared with the VA41, GEVA is a lot faster. Each GigE port has a dedicated PCI Express (PCIe) 'lane' with up to a 250-MB/s theoretical limit. This offers a significant improvement in applications that require high-resolution images or the use of multiple cameras.''
Zhang added: ''GEVA is about two and half times faster than VA41. This upgrade will enable Mingjia to substantially increase the inspection rate. We expect it to reach 64,000 bottles per hour, or possibly even 72,000.''
Final word

Machine vision is also helping Mingjia to target other areas of packaging.

It is used in its equipment to detect a bottle's fill level, which reduces product wastage and improves the efficiency of filling lines, and to check that labels have been applied correctly.
More recently it is being used in the production of polyethylene terephthalate (PET) bottles, including monitoring pre-form processes and inspecting the final shape and structure of molded containers.
Zhang commented, "We are also looking at using Teledyne DALSA's BOA to inspect labels, using optical character recognition, and to check fill levels. It is a highly integrated smart camera, has embedded iNspect application software and uses multiple processing engines that partition tasks efficiently.''
Source: Teledyne DALSA
Mingjia Packaging Inspection Technology Co Ltd
Sign up for the Packaging Digest News & Insights newsletter.
You May Also Like
---