Nestlé's sweet approach to capping
Nestlé's sweet approach to capping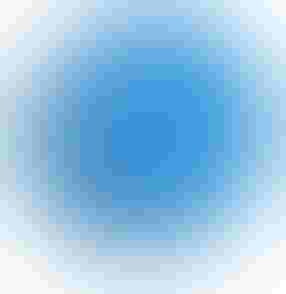 the cap used for Nestlé's Ninho and MolicoUHT milk cartons


Nestlé Brazil, in a partnership with Tetra Pak and Braskem, is launching two of its popular milks brands in a package with a polyethylene (PE) cap using a renewable resource. Starting in August, UHT milk for Ninho, Ninho Levinho, Ninho Low Lactose and Molico brands will be packed in Tetra Brik Aseptic packages using caps produced with Green PE.
The new polyethylene, developed by Braskem, Brazil's largest petrochemical company, is made out of sugar cane derivatives, which are polymerized in plastics for cap production. The process contributes to the global reduction of greenhouse gases since sugar cane, a renewable resource, absorbs CO² from the atmosphere.
The launch represents a landmark in the use of polyethylene made out of 100% renewable raw materials in the food and beverage packaging industry. By using the new cap Nestlé will be encouraging environmental awareness, providing consumers with a product that makes use of renewable sources for manufacturing its packages.
"This is an innovating initiative that adds further value to our products. Our participation in this project is fully aligned with Nestlé's global social responsibility platform, called "Creating Shared Value", said Ivan Zurita, President of Nestlé Brazil. The concept is based on the assumption that for the long-term businesses success, generating value to the shareholders is as important as generating value to the community in which the company is present. In this model, the company has partnerships with institutes, business foundations, governments, NGOs and private companies, such as Tetra Pak and Braskem, either to carry out their own projects or to support their partners' initiatives.
Tetra Pak has a long history of responsible environmental practices and recently announced an ambitious environmental programme designed to deliver on the company's ultimate aim of providing sustainable packaging using only renewable materials, achieving a minimal environmental footprint and creating zero waste. Currently, all the paper used for the production of cartons in Brazil comes from forests managed in accordance with the responsible forestry management principles, certified by FSC (Forest Stewardship Council).
Said Tetra Pak Brazil President Paulo Nigro: "The use of polyethylene made out of a renewable raw material is another important step towards our goal of achieving 100% renewable packaging. This demonstrates our innovation leadership and our commitment to support our customers and society in our shared goals of creating a healthier, sustainable planet.
"We are very proud to take part on that initiative alongside with Companies that are global leaders in their segments. Braskem, the largest worldwide producer of biopolymers is fully involved in the commitment to promoting sustainability.
SOURCE: Braskem
Sign up for the Packaging Digest News & Insights newsletter.
You May Also Like
---