Premium vodka gets milk-related packaging
Premium vodka gets milk-related packaging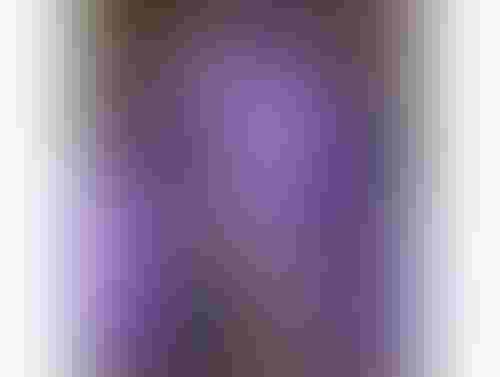 Milk Money Vodka
Milk Money Vodka
Milk Money Vodka, a new premium imported vodka from New Zealand distilled from milk sugars is an exciting new entry in the United States spirits market from Leche Spirits, of Roswell, New Mexico.
To assist with the all-important packaging aspect for its U.S. debut in New Mexico and Colorado, it brought in Saxco International, world-wide packaging specialists for the wine, spirits, beer and food industries. "Our role was to help create a package that would carry through with the new brand's milk related theme by developing a design which also displayed a noteworthy eye appeal and bold shelf presence," says Jimmy Owens, new product representative for Saxco International.
Moving forward and working closely with the brand's design and management team, Owens began the search for a 750 ml bottle which possessed the required attributes the project demanded. He found a tear dropped shaped bottle that had a true resemblance to a classic old time milk bottle from Vetreria Etrusca, an Italian supplier in Saxco's broad global resource network.
To create the black and white decorative design image with the appearance of a Holstein cow, Saxco called upon Serigraphie Richford, of Montreal, Canada, another resource in its reliable world-wide vendor arsenal. Serigraphie-Richford screened on the black and white Holstein design on both the front and back of the bottle.
To complete the authentic look of an old-time milk bottle, Saxco sourced and supplied a metal hinged swing top closure with a white plastic cap from a trusted Asian supply source. It brought in Rock-Tenn, of Montreal, Canada to design and produce the six-bottle white shipping cartons with a black imprint to carry out the Holstein cow image.
According to Ellis Visser, president of Leche Spirits, "Milk Money Vodka is extremely smooth, full bodied and possesses a light sweet finish. We're hoping it will appeal to a wide range of individuals who enjoy a premium vodka, however, we will focus heavily on females within the agricultural community, ages, 21 to 45 years."
Milk Money Vodka is 40 percent Alcohol By Volume and 80-proof and is twice distilled and gluten free. Following its introduction in New Mexico and Colorado, it will be rolled out to vodka enthusiasts in other mid-western states, including Wisconsin, Nebraska and Minnesota. The retail price for the 750 ml bottle is $19.99.
Source: Saxco International   
.
Sign up for the Packaging Digest News & Insights newsletter.
You May Also Like
---