3 Cannabis Challenges Packaging Can Help Solve
3 Cannabis Challenges Packaging Can Help Solve
Cannabis operators should leverage packaging to help overcome challenges of regulatory inconsistencies, product jumble, and marketing restrictions.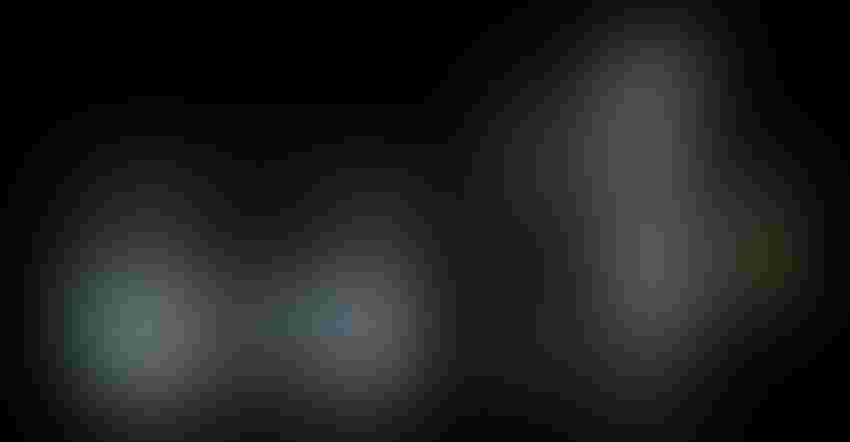 Rythm national brand typifies the diversity of product and packaging forms in the cannabis market. The company delivers purity and potency in premium flower, vape, and concentrates in eye-catching black packaging with a colorful holographic logo. Rthym is a customer of Greenlane.
Photos supplied by Greenlane Holdings Inc.
When it comes to cannabis, one thing is often overlooked: packaging. Sure, cannabis is the new and sexy multi-billion-dollar industry that is taking the consumer world by storm, but not a lot of attention gets placed on the packaging that goes behind the products. It's easy to walk into a dispensary and see cannabis products on shelves without even having a second thought about all that goes into packaging the products in the first place. After all, it is just another consumer packaged goods (CPG) product, right?
Wrong.
Behind all the glamor and growth of the cannabis industry is the cold hard truth that packaging the products is ironically one of the most difficult things to do in the industry.
1. Regulatory inconsistencies.
Like nicotine and alcohol, the legal cannabis industry is highly regulated. But the regulations for cannabis seem to go miles further, making it incredibly difficult to operate as a successful packaging player.
For one, the industry is subject to different state-by-state regulations with little, if any, standardization at all. A glass jar used for dried cannabis flower in California has different regulations than one in Colorado or in New York. Not only does each state have its own unique regulations, but those regulations often change, sometimes in short order.
In California, for example, the passage of Prop. 64 in 2016, which legalized the adult recreational use of cannabis, mandated that dispensaries could no longer package cannabis flower within the dispensary, ala "deli-style." In other words, the products had to come pre-packaged before arriving at the dispensary.
This one change alone forced many packaging providers to literally shift a significant part of their operations and customer base overnight, going from servicing the dispensaries to servicing the brands one step higher on the supply chain.
Needless to say, keeping abreast of rapidly evolving packaging regulations in one state is difficult enough, but to stay on top of all the changing regulations in every legal market (currently 38 states and counting) is a tall task for nearly every packaging player, regardless of how big they are.
2. Product jumble.
In addition, cannabis products come in a variety of forms. Unlike a wine bottle or beer can, you can consume your cannabis from a jar, a vape tube, a beverage can, a pre-roll, and more. Each form has its unique considerations — which, when paired with all the different state-by-state regulations, adds a high degree of complexity to stay compliant within the legal framework and still service one's customer base.
3. Marketing restrictions.
Lastly, the cannabis industry has a major handicap in not being able to advertise on popular outlets, such as TV, radio, or social media. Instead, you're likely to find cannabis advertisements on a tucked away highway billboard, with layers of friction involved to get a passerby to actually visit a dispensary and purchase the products. For that reason, cannabis packaging is more than just a means to deliver the product. It's also an essential form of branding and advertising.
Large and well-known multi-state cannabis operators (or MSOs) have been building their brand houses to reach the widest consumer penetration possible, making branding through packaging a key component of their customer acquisition strategy. For established and public cannabis packaging players that have made it their strategy to focus on the larger "plant-touching" operators (and may also have their own proprietary ancillary brands), this is something that is well understood. A big part of success for specialized suppliers in recent years has been differentiated and custom packaging solutions highly sought after by the major MSOs in this rapidly consolidating industry.
But while packaging suppliers that have focused on the cannabis market have been able to ride the growth wave by servicing an elite group of customers, traditional packaging players have not fared so well, despite their size, scale, and access to resources. This could be due to the fact that there is tremendous complexity in this highly regulated industry, making it hard to wedge in and try to compete in the space.
Overall, despite the well-known growth prospects of this new packaging frontier, challenges still abound for any packaging player who is looking to make a serious impact in the legal cannabis industry. Some packaging companies seemed to have cracked the code (for now), but as the industry continues to gain consumer favor and as federal and state regulations become more relaxed, it would be no surprise to see traditional packaging suppliers jockeying to take a big chunk out of this multi-billion-dollar market. 
Sign up for the Packaging Digest News & Insights newsletter.
You May Also Like
---