Cannabis Packaging Solutions Step into the Spotlight
Cannabis Packaging Solutions Step into the Spotlight
Sessions at the upcoming in-person Cannabis Packaging Conference pinpoint market opportunities. Exhibitors of the related face-to-face CannPack event deliver packaging options.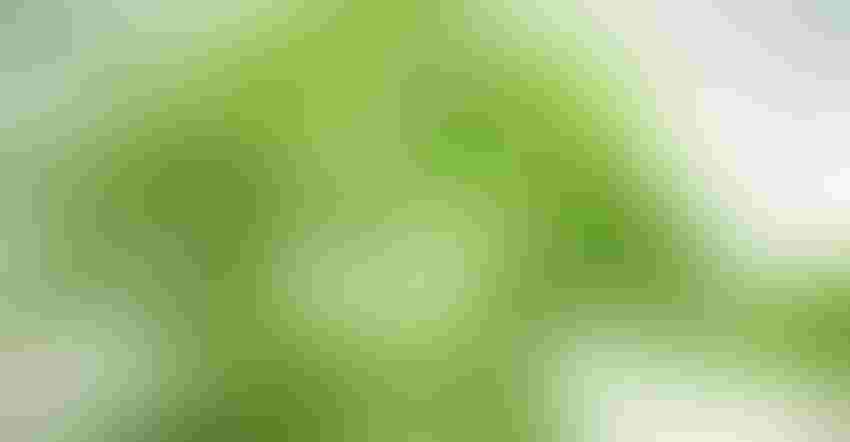 Image courtesy of Cavan Images / Alamy Stock Photo
Amid rapid legalization throughout the United States, cannabis is facing crucial yet challenging aspects of the manufacturing process: shifting toward more sophisticated and automated processing and packaging operations. Many cannabis and cannabidiol (CBD) manufacturers have questions about how to get there, though. They can find production answers and many other packaging solutions at the Cannabis Packaging Conference and companion CannPack exhibits April 12-14, 2022, in Anaheim, CA.
The educational sessions correspond with special CannPack exhibits as part of the broader, well-established, and energized WestPack show. WestPack is one of five co-located trade brands that make up "IME West," providing access to solutions and education spanning multiple complimentary advanced manufacturing verticals: Medical Design & Manufacturing (MD&M) West, Automation Technology Expo (ATX) West, Design & Manufacturing (D&M) West, and Plastec West.
"The demand for sophisticated packaging technology is rising, especially in highly regulated industries, such as the cannabis sector," says Adrienne Zepeda, Group Event Director, Cannabis Packaging Conference. "This is one of the fastest-growing industries. As such, brands and packagers face constant challenges that require face-to-face connection and education. We are proud to provide an all-encompassing platform comprising in-person offerings that facilitate much-needed connection, spotlight new solutions, and accelerate business. We couldn't be more excited to announce this year's conference lineup. It's truly an unmissable event for anyone in cannabis packaging interested in meeting potential new partners, discovering the latest solutions, and learning from the world's brightest minds advancing this dynamic industry."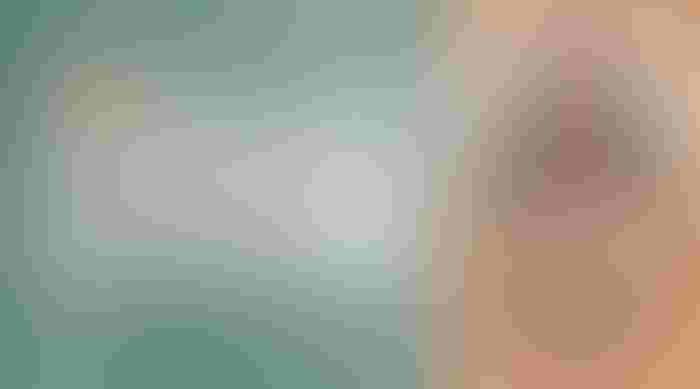 Educational sessions target cannabis packaging challenges.
Produced in collaboration with the California Cannabis Industry Association and taking place in room 207CD at the Anaheim Convention Center, the Cannabis Packaging Conference hosts 1.5 days of education, April 12-13, arming packagers with real-world solutions and technologies to overcome challenges born from the highly regulated sector and its unparalleled growth.
Two forward-looking and news-filled keynote addresses from renowned industry experts headline the full agenda.
Tuesday, April 12
8:55 - 9:00 a.m. ALL TIMES LOCAL (PACIFIC)
"Chair's Opening Remarks"
Lori Raymond, Founder and CVO (Chief Visionary Officer), Tourmaline Enterprises
Tuesday, April 12
9:00 - 10:00 a.m.
"Driving Cannabis Packaging Innovation Forward Through Packaging Partnerships"
Cannabis businesses have complex packaging needs, and it can be a struggle to find the right packaging partner. The murky and inconsistent regulatory framework and the small scale of most cannabis businesses can seem daunting to packagers. Cannabis businesses, when they can find a packaging partner, they often experience a serious learning curve before real business can begin. Designed for packaging professionals and cannabis brands alike, this session will cover:
• A holistic review of the common challenges posed by cannabis packaging.
• A framework to assess the packaging needs of your cannabis business.
• What to look for in a packaging partner and what questions to ask.
Speakers:
Scott Einsig, National Sales Manager - Strategic Accounts, Engineered Printing Solutions
Ishan Kapoor, Chief Operating OfficerCann Social Tonics
Boris Shcharansky, Chief Products Officer, West Coast Cure
Adam Gysin, Director of Special Projects, Wyld
Tuesday, April 12
10:15 – 11:30 a.m.
"Keynote Panel: The Opportunities in Cannabis Packaging"
Packagers know that cannabis is a booming business. Billion-dollar valuations of the cannabis industry are a dime a dozen — a lot of potential! But today, the cannabis industry is fragmented. With no national market, it is comprised of many small markets with their own distinct needs and rules. Regulations are inconsistent and there is little standardization within the industry. With this as the backdrop, packaging companies looking to enter cannabis must be flexible, provide customized offerings, and fully understand varying forces at play in each state they target. Join our panel of industry experts as they discuss data you can use to build a business case or understand the size of the opportunity, specific examples of cannabis packaging challenges, and give you insider insights on how to bring your expertise to a high-growth industry. In this session, you'll:
• Get market data to understand to size of the cannabis opportunity.
• Hear about challenges specific to cannabis packaging (hint: lots of medical packaging issues apply).
• Explore innovations in the cannabis packaging space (can you pack a pre-roll?) and understand how to leverage your skill set in this exciting, emerging sector.
Speakers:
Lori Raymond, Founder and CVO (Chief Visionary Officer), Tourmaline Enterprises
Chris Walsh, CEO, MJBiz
Jack Grover, CEO, Grove Bags
Guy Rocourt, President, Co-Founder, and Chief Product Officer, Papa & Barkley
Tuesday, April 12
1:00 – 2:15 p.m.
"Panel: Cannabis Packaging Regulations Forum"
Join our panel of regulatory experts on a guided survey and analysis of the cannabis packaging landscape in the Western US. Take part in a real conversation on the issues that impact the success of your enterprise and the thriving of the industry. We'll discuss:
• The key regulatory trends and changes in cannabis packaging across the Western US.
• How they could impact the marketing, branding, and packaging strategies of craft cannabis brands and multi-state operations (MSOs).
• Proactive steps the cannabis industry is taking to shape packaging regulations in support of a responsible, equitable, and sustainable industry — and what's needed next.
Speakers:
Genevieve Meehan, Director of Regulatory Compliance, Vicente Sederberg, LLP
Pam Epstein, Chief Regulatory and Licensing Officer, Eden Enterprises Inc.
Boris Shcharansky, Chief Products Officer, West Coast Cure
Tuesday, April 12
2:30 – 3:45 p.m.
"Panel: Sustainability Strategies for Cannabis Packaging"
Sustainability is important – and cannabis packaging is complicated enough! While many cannabis brands want their packaging to be attractive, functional, and sustainable, sustainability can fall by the wayside in the face of more complex challenges in packaging.
Regulations around cannabis packaging are always changing, as is the public's idea of what sustainability means. What can the cannabis market do today to ensure a sustainable industry and build sustainability into its culture? Join a discussion covering a big picture view of sustainability in cannabis packaging — who are the laggards and leaders when it comes to cannabis packaging sustainability?
Speakers:
Guy Rocourt, President, Co-Founder, and Chief Product Officer, Papa & Barkley
O'Neil Rudolph, Founder & Owner, Cannachange
Elizabeth "Cannabeth" Corbett, Vice President of Sales, AE Global
Moderator:
Lisa McTigue Pierce, Executive Editor, Packaging Digest
Tuesday, April 12
4:00 – 5:00 p.m.
"Roundtable: The Cannabis Culture Iceberg: Building Your Brand and Packaging Strategy"
Consider the iceberg — a comparatively tiny tip above the water belies the huge mass of ice below; its bulk is not seen but felt. In the cannabis industry, the legal market, and the growing culture around it, the iceberg symbolizes the larger mass of customer beliefs and perceptions around brands and their identify. These perceptions influence people's buying decisions, often more than the lab results on the label. The discussion will cover:
• Explaining the cannabis culture iceberg and how it influences consumers.
• How the iceberg can affect your branding, packaging, and distribution strategies.
• How cannabis brands and packagers can embrace the cannabis culture iceberg to reach more consumers.
Speakers:
Jeff Eisenstodt, Chief of Staff, Grove Bags
Ishan Kapoor, Chief Operating Officer, Cann Social Tonics
Jake Brookes, Chief Operating Officer, Lady Bug Farms, Inc.
Jim Devine JD, Cannabis Columnist & Author, LA Weekly
Wednesday, April 13
9:00 - 10:00 a.m.
"Keynote: The State of California Cannabis"
California was the first state to legalize medical cannabis in 1996 and recreational cannabis in 2016. The state's legal market is valued at around $4 billion — and the illicit market is double that. What are the implications for other markets, and the businesses and technology providers working to build a responsible and equitable cannabis industry in the state? Kick off the morning with a deep dive on the state of the California cannabis industry.
Speakers:
Lindsay Robinson, Executive Director, California Cannabis Industry Association
Wednesday, April 13
10:15 – 11:30 a.m.
"Panel: Child Resistant Design for Cannabis Packaging"
Packaging design for cannabis requires a delicate balance between child resistance and ease-of-use by the intended user. What goes into a child resistant package design, and how should this inform your own packaging strategy?
This workshop will give you a clear understanding of child resistant packaging design for cannabis and a chance to connect with experts in the field to ask questions and find solutions. We'll cover:
• A walkthrough of child resistance standards and design decisions.
• Identify the key pain points in cannabis packaging design.
• How to build a design a compliant packaging strategy for cannabis products.
Speakers:
Guy Rocourt, President, Co-Founder, and Chief Product Officer, Papa & Barkley
Lindsay Robinson, Executive Director, California Cannabis Industry Association
Adam Gysin, Director of Special Projects, Wyld
Nancy Warner, CEO, Founder, AssurPack
Wednesday, April 13
11:30 a.m. – Noon
"Rolling It All Up – Q&A Finalizing 2022"
Attendees are invited to take a guided tour of packaging technology on the exhibition floor.
Speakers:
Lori Raymond, Founder and CVO (Chief Visionary Officer), Tourmaline Enterprises
 
Register today to visit the WestPack and CannPack exhibits for free and to secure your Cannabis Packaging Conference pass. Pre-event price is now $649. You can register onsite, but the cost for that is $799.
Sign up for the Packaging Digest News & Insights newsletter.
You May Also Like
---