Clemson undergrad snares top IoPP scholarship for 2015
Clemson undergrad snares top IoPP scholarship for 2015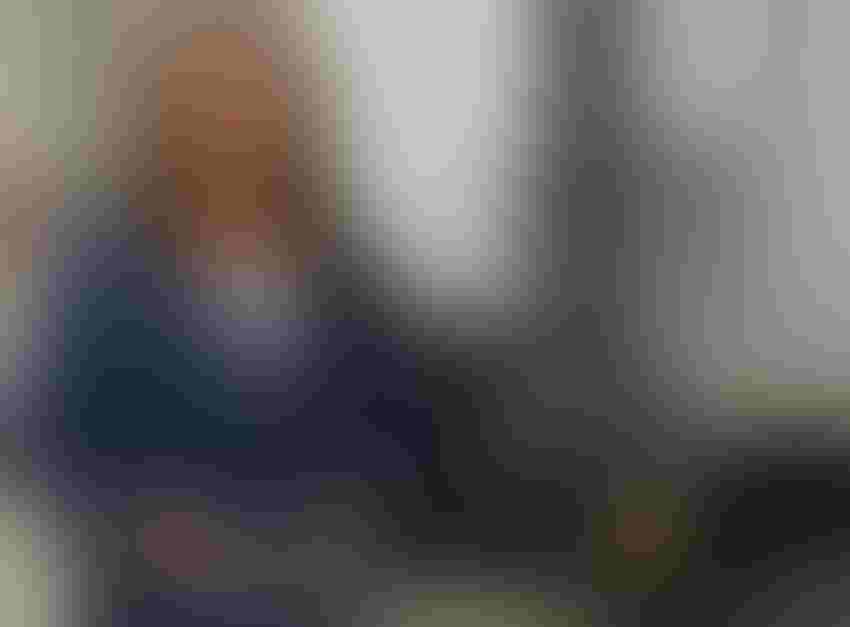 Tori Motchan earns a $5,000 PepsiCo R&D Scholarship from the Institute of Packaging Professionals.
Tori Motchan has not yet started her professional career in packaging, but she is already winning honors within the industry.
Motchan, who will graduate from Clemson University in December 2016 with a B.S. in Packaging Science, has been awarded the top scholarship of the 2015 Institute of Packaging Professionals (IoPP) Packaging Education Scholarship Fund: the $5,000 PepsiCo R&D Scholarship.
She reflects, below, on her experience with packaging education and training, including coursework at Clemson and a high-profile internship.
Please tell us a little about yourself.
Motchan: I am a senior at Clemson University, majoring in Packaging Science with an emphasis on food and medical packaging. I am currently interning at McCormick & Co. as a packaging engineer. During the school year, I am a chemistry and biology tutor, as well as a college ambassador for the Packaging Science Program.
How does it feel to win the top IoPP Packaging Education Scholarship?
Motchan: I was speechless when I first found out. I knew it was a very competitive scholarship, and a lot of talented students were applying. So finding out I had won the top scholarship was a wonderful surprise. After I got the phone call, I went back and double-checked my phone log to make sure it really happened, because the whole thing seemed so surreal. The biggest honor is being recognized as the top student by such an incredible organization, IoPP. The scholarship money comes as a huge relief, as well. It allows me to be able to pay my tuition without having to work so many part-time jobs. Now I can concentrate more of my time on my classes.
What does your internship at McCormick & Co. involve? Any challenges? What is the most satisfying part?
Motchan: Being an intern has allowed me to work on a lot of projects in several different areas of packaging. I completed many test requests for the packaging engineers and wrote up reports for them.
I had the opportunity to work on the innovation side, and that was really interesting because I worked with new and different types of packages and used a lot of different machinery that I had never used before. Other times I would work on cost-savings projects, redesigning shipping cases and reducing materials in the overall packages.
Each company has its own slang for industry terminology; one of the challenges was learning what all of the acronyms and abbreviated words meant. It was like learning a new language.
The most satisfying part for me is looking back to when I started and realizing how much I have learned over the last six months. As a southern girl, I am also really proud to say that I was able to survive a Maryland winter.
Why did you choose to become a Packaging Science major? And why Clemson?
Motchan: I actually chose Clemson first and then found out about Packaging Science. I toured Clemson during my senior year of high school. The campus was beautiful, and all the people were so friendly; it was hard not to fall in love with it.
It was also known for its science and engineering programs, and I knew I wanted to do something within the field of science. My freshman year, I began as a chemistry major, but I soon realized I did not want to do only chemistry for the rest of my life. I came across Packaging Science and met with an advisor to discuss more about the major. After 30 minutes I realized Packaging Science was exactly what I had been looking for. It involved, in my opinion, all of the best attributes of all the sciences; you have to know chemistry, biology and physics and be able to apply them to create a great package. There is also a business aspect, as well as creativity, involved in packaging, which makes this major so exciting. And it is why I love it so much.
What part(s) of Packaging Science are most interesting to you? Why?
Motchan: I am really interested in the innovation side of packaging. You get to start with just an idea and then go through the design phase, then prototyping and eventually do production trials. In the end, the best part is being able to go to the store and see all of your hard work on the shelf. I do not think many people outside of the industry realize how much work goes into a new package.
The other really interesting thing about packaging is that it is such a diverse major. There are so many areas of packaging and so many different jobs packaging scientists can have. This means there is an endless amount to know about packaging. Throughout your career, you always continue to learn new things. That, I think, keeps work interesting.
What is (or was) your favorite class at Clemson?
Motchan: My favorite class so far has been the Shock and Vibration class. It is known as one of the harder classes in the packaging curriculum, because it involves applying a lot of physics and math to real-life situations.
The class was really challenging, but it taught me useful information. This class actually helped me the most during my internship. The problems we worked on in class were similar to the situations I came across at McCormick & Co. The machinery used in the class was also the same as at McCormick & Co.
What packaging achievement are you most proud of, and why?
Motchan: Getting the internship at McCormick & Co. is definitely what I am most proud of. It was a very competitive position, and there were several students interviewing for it. It was my first formal job interview, and I did not know what to expect. When I got the phone call saying I was their first choice, I was so proud of how all my preparations and hard work had paid off. Knowing that a huge company like McCormick & Co. wanted me as an intern was an amazing feeling.
Are you interested in getting an advanced degree?
Motchan: I definitely want to go back to school and get my master's degree. I do not want to do it right away. I want to go into the workforce to get experience, and then decide on what discipline I want to focus my master's. I might find that there is another field that could help me advance my career. I know some packaging engineers have gone back for master's degrees in fields like marketing or finance.
Do you have any advice for young people thinking about studying package engineering?
Motchan: Try it! If you have any interest in going into the field of science, packaging is a great combination of all of the sciences.
Take advantage of as many opportunities outside the classroom as possible. Internships are a great example, and doing extra research projects with your professors can be helpful, too. Some things cannot be taught in the classroom. Getting hands-on experience and doing internships are where you are going to learn the most.
An internship sometimes means having to move to a different city, where you don't know anyone. This might seem scary at first, but it is going to be one of the greatest experiences you have in college. Everyone is welcoming and wants to help you learn as much as possible. It is also really fun to be able to live in and explore a new city.
What interests do you have outside of school and packaging?
Motchan: Every year, my friends and I do an intramural-sports team. One year it was softball, and another it was Ultimate Frisbee. I love kayaking on Lake Hartwell or hiking to the beautiful waterfalls near Clemson.
Sometimes it is just nice to stay in, order pizza and binge-watch Netflix with my friends.
Where are you from originally?
Motchan: I was born in Atlanta, but my family and I moved to Hilton Head, S.C., when I was 12. I have since adopted Hilton Head as my hometown. I am pretty lucky—when I go home for school breaks, I can see my family and have a vacation at the beach.
Is there anything else you would like to add about yourself, your packaging studies or your future career in packaging?
Motchan: In the fall I will be attending Pack Expo for the first time, and I am excited to see all the new packaging technologies and what the future for packaging looks like. It is also a great opportunity to meet and network with other packaging scientists. I have not decided if I want to focus my career toward medical or food packaging after graduation. When graduation gets closer and I have taken all of my packaging courses, I think I will know which path I want to take.
Sign up for the Packaging Digest News & Insights newsletter.
You May Also Like
---