Want to Succeed as a Woman in Packaging?
Want to Succeed as a Woman in Packaging?
The gender salary gap is widening. Oh, no. Here are five skills to help you thrive in your packaging and manufacturing career.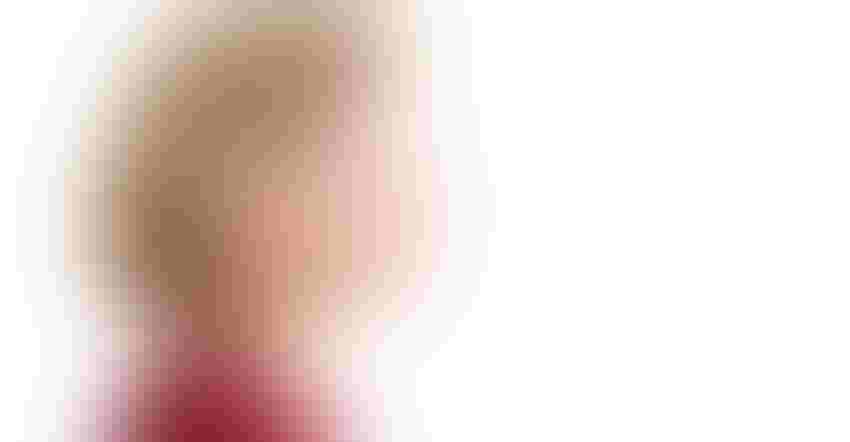 Robert Kneschke / Getty Images
As we celebrate International Women's Day, it's worth noting that women have been a cornerstone in the male-dominated manufacturing industry landscape for decades. Despite that, however, the Institute of Packaging Professionals (IoPP) annual 2022 Salary Survey shows that the gender wage gap is actually widening instead of narrowing — in 2020, the average salary for women trailed the average salary of men by 17%. In 2022, that gap jumped to 22%.
In response, PMMI's Packaging & Processing Women's Leadership Network (PPWLN) teamed with the OpX Leadership Network to help women navigate and develop their careers in manufacturing with a digital work product called Connect, Share, Inspire: Voices of Women in Packaging and Processing that features practical, actionable input and advice from female industry leaders on five core skills for improving opportunities and successful career outcomes: communication, business acumen, networking, emotional intelligence and negotiating.
Here are a few insights from this piece:
1. Communication: Quiet your inner critic and find your voice.
Heather Whelpley, an award-winning author and speaker on imposter syndrome, and Joyce Longfield, principal of High Pressure Processing (HPP) at Good Foods Group, untangle the subtle differences between how men and women communicate and suggest practical, everyday tips to help women find their authentic voices and quiet self-doubt-filled internal dialogues that often leave them feeling "less qualified" in a male-dominated workplace.
2. Business Acumen: Never stop learning.
Curiosity is your biggest business asset, according to Lisa Propati, General Manager of the WLS division of ProMach. She's a huge proponent of seeking out "cross-functional information" to ensure you aren't caught flat-footed with unknowns — from departmental functionalities to equipment. "I openly admit that engineering is an area that is not my expertise because I come from the financial side of the business," says Propati. "But that doesn't mean that I get a pass to not understand the machines. I've improved my knowledge of the machines and can tell you how they operate. I've spent time on the factory floor, which is always a good idea for bridging the gap between functions."
3. Networking: Playing the game and mastering the nuances.
"Networking" can be an intimidating buzzword. But reframed, it's about getting involved whenever opportunities arise and building bridges, says Melanie Denny, a personal branding consultant and international career speaker. Denny identifies three actionable pillars of engagement for building real professional relationships, plus tips for optimizing the LinkedIn experience.
Likewise, Nancy Wilson CEO of Morrison Container Handling Solutions, reflects on how her career path was built on networking — not just formally at industry events but in everyday interactions with a sense of curiosity and understanding, especially when it comes to connecting with other women. "Women helping other women is lost sometimes," she says. "Reaching a hand out and trying to help other people trying to make it, is good."
4. Emotional Intelligence: Understanding how emotions drive behavior in the workplace.
Managing reflexive reactions to workplace criticism, change, challenges, and setbacks can be difficult. But for women, who are often thought of as being sensitive, it's an imperative that can be modified with training, according to Dr. Cranla Warren, organizational psychologist and vice president of leadership development at The Institute for Health and Human Potential. The key to emotional intelligence, she says, is self-awareness. "You really need to know where you are strong, as well as where your developmental areas are, and own them," she says, while offering practical tips on how to manage emotions without defaulting to ineffective responses.
Jan Tharp, former president and CEO of Bumble Bee Seafood Co., also suggest four additional steps for improved emotional intelligence that have helped her through the course of her career.
5. Negotiation Skills: Stop apologizing and be your own best advocate.
Think you deserve a promotion or a raise? Don't make a meek request, arm yourself with information and negotiate it, says Carol Frohlinger, attorney and president of Negotiating Women Inc. "Part of it is that many women are socialized to believe they shouldn't ask for a raise or a promotion or anything else in the workplace," she says. "Instead, they keep their heads down and deliver excellent results, hoping that the right people notice and place a tiara on their heads. That can happen but it doesn't happen very often."
Another sage piece of advice comes from Lisa Rathburn, vice president of engineering at T. Marzetti Co., who suggests pressing pause on the urge to accommodate every request. Instead of quickly agreeing and saying "yes" to a request, she advocates slowing down and thinking through things that may be non-negotiable. "I went from all 'yes,' to 'yes, but'. The 'but' allowed me to clarify what conditions had to be true for the 'yes' to be possible," she says.
PMMI's Connect, Share, Inspire: Voices of Women in Packaging and Processing PDF is available as free resource.
And mark your calendar: on March 21, PPWLN will launch its first quarterly Learning Circle webinar focused on helping women in the packaging and processing fields advance their careers. This session will consist of an interactive extension of the digital resource: Connect, Share, Inspire: Voices of Women in Packaging and Processing digital resource with an interactive series of "fireside chats" with industry experts. Click here for all the details and to reserve your spot.
Finally, consider joining PMMI's Packaging & Processing Women's Leadership Network on LinkedIn, which provides the opportunity to network with your peers and share valuable insights and information about the packaging industry.
Sign up for the Packaging Digest News & Insights newsletter.
You May Also Like
---