Digital Printing Now Available for Aseptic Cartons
Digital Printing Now Available for Aseptic Cartons
Digital printing at Tetra Pak's Denton, TX, plant, permits customers to create custom designs and order smaller quantities than before of the company's aseptic food and beverage packages.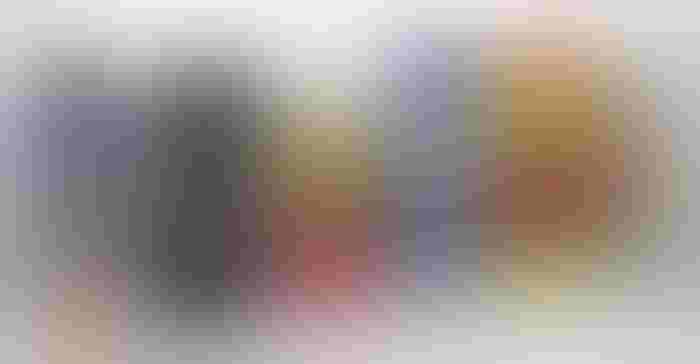 For the first time, digitally printed aseptic cartons from Tetra Pak can be customized for special promotions or events and ordered in small quantities.Photo supplied by Tetra Pak
Brands using or interested in using aseptic cartons for their foods and beverages now have a new option for printing personalized graphics and unique codes to create smart packaging for consumer engagement or product traceability.
Tetra Pak has finished installing its first ever digital printer across its global business. Field testing of the new RotaJET VL 168 full-color digital inkjet press from Koenig & Bauer continues but digitally printed commercial packs are expected to come off the line by early 2022.
"We've been investing heavily in our Denton and Queretaro plants over the past several years to meet the growing demand for aseptic cartons and smart packaging across North America," says Bruce Mackimmie, vice president of supply chain, Tetra Pak Americas. "Our customers are looking for innovation, flexibility, and scalability — and we're well positioned to deliver on that."
The full-width press (168 centimeters, or about 66 inches) can print at up to 270 meters per minute (about 885 feet per minute). Additionally, a digital package-printing workflow reduces time from design to print. This speeds up time-to-market delivery of filled packs, which could be even more important for products customized for a specific event.
Resident digital printing expert Mackimmie answers Packaging Digest's questions about this development.
Why wait so long to embrace digital printing? What were the challenges in making this happen? Did it require a new process of carton converting/manufacturing for the company?
Mackimmie: The digital printer developed for Tetra Pak represents the best-in-class for single-pass inkjet printing and has been developed specifically to fit Tetra Pak's needs. We have been exploring digital printing solutions for our packaging materials for quite some time.
This project is a complex end-to-end development project. This means that it's not just about installing a printer, but also in adapting our order handling and design processes and developing materials such as ink and paper to ensure our high standards for quality print and food safety.
We can now provide digital inkjet printing capabilities in the scale and complexity to fulfill Tetra Pak requirements. While the image handling and printing process for digital are different, all other steps in the production process remain the same. 
Digital printing enables smaller, more customized batch sizes for customers. What is the minimum batch size now of digitally printed Tetra Pak cartons? What was the minimum batch size before of commercially printed Tetra Pak cartons?
Mackimmie: Minimums under our current flexo printing process can vary depending on the package type and size, as well as colors used in the design. As we begin commercial-scale trials using the newly installed digital printer, we will be able to establish new order ranges.
Because the digital printer allows for dynamic printing of different designs within the same mother roll of paper, minimums will inherently be smaller. While this is a benefit to digital printing, we believe the larger value to our customers will be the ability to differentiate through customization.
The earlier
January 2019 press release
announcing the plan to install a Koenig & Bauer digital press says, "Field testing of the new, digitally-printed carton packages is expected to begin in early 2020 with North American customers." Why the 1.5-year delay in getting the digital printer up and running?
Mackimmie: Several factors contributed to delays in the manufacturing and installation of the printer. As a first in the industry, we were often in uncharted waters and overcoming challenges in real time. This set us back just enough to be impacted by additional delays due to international travel restrictions related to COVID-19.
The installation team has been very dynamic in managing much of the project via remote support when partners could not be onsite. However, remote support adds unexpected complexities and time. The winter storms in Texas also created challenges to the original timeline.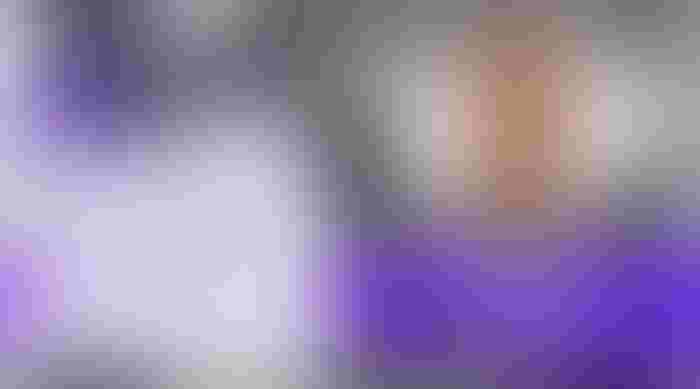 What is the value of being able to print cartons digitally versus conventional print?
Mackimmie: 1. Improved consumer engagement. It is now possible to print unique digital codes on each package during converting. When a consumer scans the code with their smartphone, it will open a web page or other asset that can relay a vast amount of information — from where the product was made to where the package can be recycled. This allows food and beverage manufacturers to turn their packages into full-scale data carriers.
2. Pack-by-pack customization enables variable printing of entire package design. Text and design elements can be varied within the same order.
3. Smaller order sizes allow for greater possibilities of customization and creativity. This can be a big benefit in applications like seasonal products, custom designs for events, and more.
4. The ability to address the ongoing demand through stronger product diversification will allow food and beverage brands to address profitable niche markets. By implementing variable content and higher design diversification, Tetra Pak is supporting its customers to achieve a superior product experience.
Sign up for the Packaging Digest News & Insights newsletter.
You May Also Like
---