Why Pharmaceutical Lines Need Efficient Short-Run Package Printing
Why Pharmaceutical Lines Need Efficient Short-Run Package Printing
Flexible digital printing solutions can ease the production process for the reactive re-packaging business of pharmaceutical reimporters in Europe.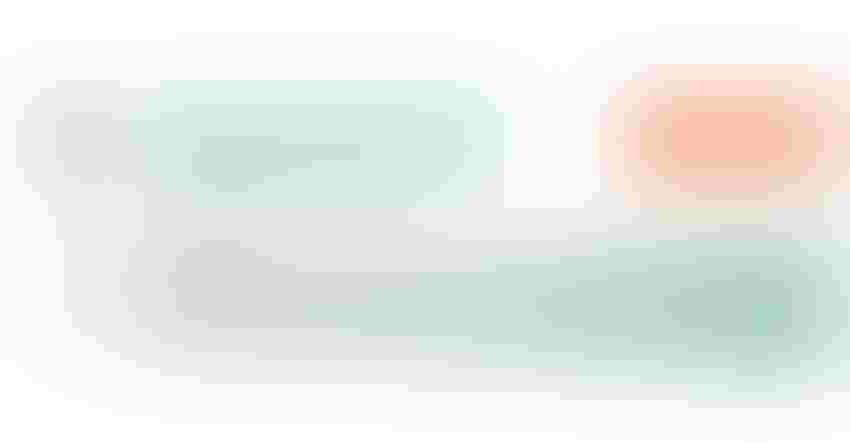 Medicon labels are test samples made by Xeikon for pharma use, showing capabilities of digital printing.
Images courtesy of Xeikon
Organizations need to strive for efficiency as business objectives become more complex and business processes become more demanding. Print often plays a crucial role as an enabler.
Pharmaceutical reimporters in Europe, also labelled parallel traders, are a thriving group of businesses with distinctive and critical print requirements. "Parallel trade" of products indicates that such trade takes place outside or in parallel with the distribution network a pharmaceutical manufacturer has established for its products at a member state of the European Economic Area (EEA).
Parallel trade benefits from price differences in the EEA countries for identical products. Therefore, parallel traders buy products at a lower price in one EEA country and then transport, repackage, and resell them in markets with higher prices. The parallel trader has the responsibility to assure regulatory compliance, purchasing, transport, warehousing, insurance, repackaging, quality assurance, and promotion. In addition to holding a manufacturing authorization, companies need to comply with the relevant GDP (Good Distribution Practices) for the necessary repackaging.
Parallel trade is a lawful form of trade; however, it is highly regulated by the European Commission and the recipient states. It provides for more competition among pharmaceutical companies, can help solve shortages in the market, and puts pressure on the prices. Affordable Medicines Europe represents Europe's licensed parallel distribution industry. It states an annual turnover of €5.5 billion for the industry. The association represents more than 120 companies in 23 member states in the European Union and/or EEA. These members account for approximately 80% of the total parallel import market volume in the EU/EEA.
Disparate runs, quick turnaround among print challenges.
The reimporters have the responsibility to provide statutory information for each pack of pharmaceuticals distributed. Accordingly, print plays a major role in the process. Because of the different languages on packages and products, a parallel trader needs to repack the product and add the necessary information as required by local laws. The trader also needs to keep track of shipments and make sure that the information added is correct.
The nature of the business in parallel trade of pharmaceuticals is not only highly regulated, it is also very time sensitive, and opportunity and demand driven. Traders cannot plan ahead which products will be available and which markets are the most promising. Consequently, they need to react fast.
The batch sizes vary a lot as well, which can result in very short print runs. Batches down to 50 labels are no exception. At the same time, the variety is high, with stock-keeping units (SKUs) often numbering more than 3,000.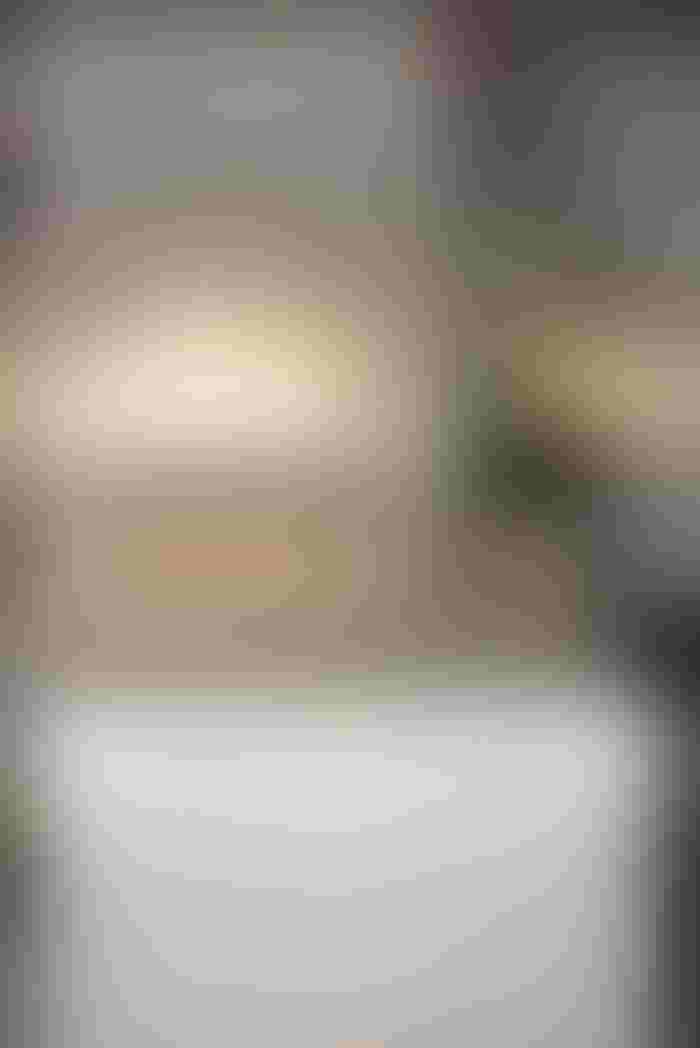 In-house digital printing and finishing adds flexibility to a packaging operation because print runs can be much lower than when buying pre-printed labels.
Example of pharmaceutical trade label.
The mix of short and medium runs and a large number of products creates a huge workload on managing print. Installations print as many as 380 individual jobs in a day. The number of labels per job varies greatly — it can be hundreds or even thousands of labels. However, more often it is a small, even very small number of labels. Furthermore, there is great variety in size and shape. And because all kinds of pharmaceutical products from various producers are handled, the operation experiences another challenge: this time in terms of finishing.
In short, there are multiple critical functions a print solution needs to accomplish. Those are:
• Short and medium print runs;
• Very short turnaround time;
• Closed loop integration of finishing;
• Sometimes complex label structures;
• Compliance to good manufacturing practices and regulations for pharma printing;
• Verification and documentation of all print;
• Solutions suitable for companies not experienced in print.
Setting up an efficient solution.
To operate cost efficiently, a pharmaceutical reimporter needs a highly sophisticated production solution in which print, converting, and inspection are handled digitally, and processes are kicked off automatically to save time and labor. Yet the company's main line of business is not in print. Companies in any market that want to benefit from the flexibility of digital package printing should look for a digital press manufacturer that can provide a consultative approach.
An efficient production flow starts far upstream with a full-color digital press. The frontend of the press should be able to connect to an Enterprise Resource Planning (ERP) system, which allows the company to track the drugs that it has reimported and to generate the orders each day for the labels to be printed.
Software developers can help to program solutions that interface into companies' ordering systems and create JDF (Job Definition Format) tickets and print files. At the same time the software arranges and assembles the jobs to make best use of the press format and the finishing setup, considering the delivery times as well.
The print-relevant data is extracted from the ERP system and sent to the press. In a step-and-repeat process, the final imposition is created, and variable data is added to the labels as required.  The digital frontend of the press creates a specified order ID and places data matrix codes at the start and end of each job in a lane. Those are used for an automated set-up of the finishing and verification equipment, allowing a flow with minimal or no human interaction and constant tracking. Software can be used to create die-cut outline files for the laser die cutter, which are stored on a server for access by the laser cutter. All processes are automated to remove the burden from prepress and operators and to ensure all jobs are handled correctly.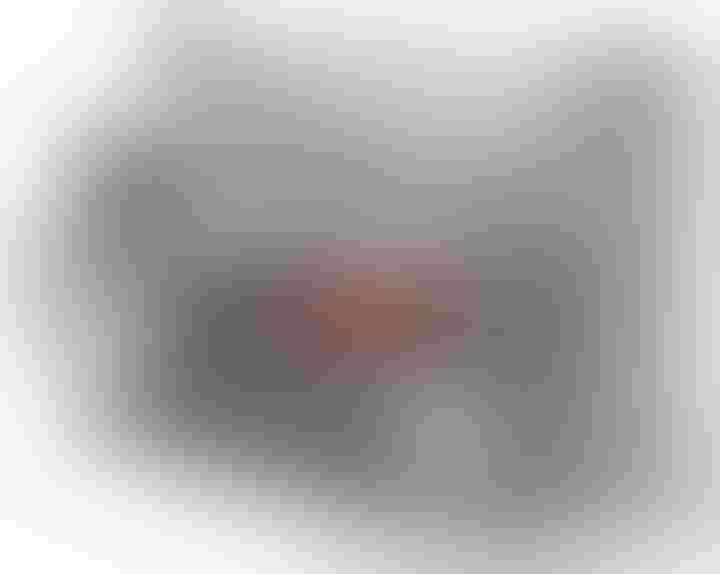 Image courtesy of Xeikon
Presses are scalable to handle the high volume of small to mid-size jobs effortlessly. Color management can be automated as well; even a spot color can be added in a fifth print station if required. Some companies offer color services to support customers in achieving predictability and repeatability for brand colors and to match reference colors. This is crucial in pharmaceutical print where matching brand colors gives consumers confidence in a product. Various software tools, training, and audits may also be available and can be customised for established printers and print newcomers to achieve accurate and reliable color reproduction.
At the end of the press, the rolls can be slit to improve handling. Those rolls are loaded by the operator into one or multiple laser die cutters. Using a laser die cutter is an efficient and automated solution to create labels from the rolls of print. The laser die cutter reads the data matrix code at the start of each job in each lane to automatically upload the correct die-cut files. The laser cutter is able to change dynamically the shapes of the labels on the web, even across different lanes. The die cutter also slits the web into final rolls according to the lanes.
More complex designs may require the use of a dual laser die cutter. For labels with windows, the window portion is cut out with the first laser cutter unit, and a clear laminate is applied. In the second laser die-cutter unit, the outline of the label is cut.
Laser die-cutter unit.
As a last step, an inspection rewinder can be used to verify that all processes have been performed correctly. The system checks for print, cutting, and substrate defects. Again, with the data matrix codes printed at the start and end of each job, the job specifications can be retrieved by the inspection system automatically. The complete verification trail is a prerequisite for pharmaceutical printing. Based on the inspection system, orders can be automatically reprinted or waste can be ejected in label application lines.
How reimporters benefit from digital print.
Digital print has been a great benefit to parallel traders. In many cases, labels were sourced previously from third-party printing companies, printed on flexo presses. The short runs required high numbers of plates, start-up waste, and set-up times, making the process inefficient and slow. Waste can be considerable with several hundred meters of substrate needed per changeover on a flexo web press. With the short runs typically required, a digital solution saves substrate material by a factor of five.
Necessary variable information (that is, use-by dates, tracking codes, batch numbers) can be included in one go as well. Depending on the user's requirements, a range of security and anti-counterfeit features can also be added.
As the system is fully digital, shortest runs down to one copy are possible, allowing for zero inventory for the traders — a further keystone in avoiding waste and costs. When moving to a zero-inventory solution, the space requirements for a complete production line on site are low.
Companies should consult a digital press manufacturer to identify and assemble the most efficient solution for their needs. This includes looking at the whole product and business workflow. Specialists can draw from internal resources as well as procure external equipment or services. Accordingly, a specialist is able to analyze the customers' needs to identify and assemble the best third-party equipment, software, competences, and consumables. The result is a turnkey solution for the customer. This is especially helpful for users who have not produced their own print before.
In-house solutions can offer a distinctive benefit for users to upgrade their equipment and in-source print. The tight integration of print in business processes while keeping the print lines manageable leads to more pharmaceutical companies looking into in-sourcing of print.
There are many print applications and print service providers that can benefit from digital print manufacturing solutions, as this example of parallel traders in pharma shows. The integration of the digital press with an ERP system, and, in turn, the integration of the digital press with finishing, allows for efficient production. It also allows for complete control of the process.
Sign up for the Packaging Digest News & Insights newsletter.
You May Also Like
---