Duplex drug-delivery pouch
Duplex drug-delivery pouch
Judges in this year's DuPont Awards program granted a total of 11 awards in the nonfood category, due to the record number of nonfood entries. Several of them were designed for medical, pharmaceutical or personal care applications. Here are the rest of the 2003 DuPont Award winners, all in the nonfood category.
Duplex drug-delivery pouch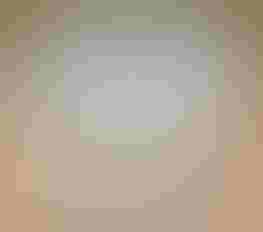 A twin-compartment package that mixes a drug in one section with a diluent in the other–only when the user activates them–nabbed a gold award for B. Braun Medical's Duplex® drug-delivery system (N). The customizable flexible film intravenous (IV) bag stores a unit dose of diluent in one section and drug powder separately in another section. When the shelf-stable package is squeezed, the seals separating the drug and diluent chambers break sequentially, allowing complete diluent-drug compounding to occur within the closed pouch.
Once a protective cap is removed from the bottom of the pouch, a port made of polypropylene and a Kraton Polymers' thermoplastic elastomer can be spiked, and the drug can then be infused into the patient. This allows IV drugs that aren't stable in solution to be packaged with a diluent in a ready-to-use enclosed format, reducing contamination and potential medication errors.
Tested in June, 2001, and commercially produced beginning in February, 2003, the Duplex bag can hold 50 mL of diluent by volume and 1 g of the drug in powder form and has enough capacity to hold as much as 100 mL of diluent and 2 g of drug powder. It's designed to replace conventional admixture systems that require multiple dispensing/packaging components, such as vials, bags, connecting devices and syringe/needle transfer devices.
Separating the powder portion from the diluent portion is a peelable seal that breaks open when the package is squeezed so that the two product components can be mixed together only when they're needed.
The package's structure is an adhesive lamination that features what Bethlehem, PA-based B. Braun Medical describes as a clear film front panel, made from a blend of PP and thermoplastic elastomer, a back panel comprising a lamination of (from the inside) clear PP film/polyethylene copolymers/foil/polyethylene terephthalate. About a quarter of the way from the bottom of the package is the compartment filled with the powdered drug. That compartment has a peel-off strip of ethylene vinyl acetate (EVA)/foil/PET over a clear barrier film lamination of PP/silicone oxide-coated (SiOx) PVA/SiOx-coated PET. Overall thickness of the package structure is about 5 mils.
Shari Sandberg, marketing director at B. Braun Medical, says this is thought to be the first dual-compartmented package with liquid in one chamber and power in the other, produced in one line. The pouch materials were chosen for their high moisture and oxygen barriers. The manufacturing process occurs in a controlled environment to minimize particulate matter, control oxygen and moisture and assure sterility. The package can provide up to a two-year shelf life, depending on the drug it contains.
Sandberg points out that the cost-effective package requires no special storage conditions and can be used in automated dispensing machinery, distributed through mail-order of IV antibiotic admixtures and eliminates several mixing steps so reduces mess and waste. The Duplex system also reduces labor requirements for mixing the two components and can be adapted to many multicomponent chemicals, powders or liquids that must be stored separately and combined at time-of-use.
After installing a pilot line, B. Braun soon began producing the portable bags conventionally on a higher-speed line outfitted with custom bagmaking equipment, and is gearing up to add more lines. Sandberg says the company blends its own resins and extrudes its clear films in-house at its pharmaceuticals facility in Irvine, CA, welding ports into the bags and then sterilizing the empty bags in bulk totes using electron-beam radiation. The company also aseptically fills and heat-seals the packages separately of pouchmaking using isolator technology, and says it was one of the first medical/pharmaceutical packagers to use isolators outside of the nuclear industry for aseptic filling purposes.
Sandberg goes on to say that the Duplex package is currently being used by as many as 200 customers and counting, primarily for antibiotic delivery, typically in acute-care settings and for home care. Circle No. 230.
Easy-to-use inhaler offers a sigh of relief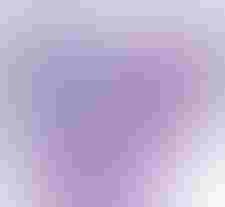 In terms of consumer convenience, GlaxoSmithKline's Diskus® (O) inhaler for Advairw medication for sufferers of asthma is indeed a breath of fresh air. Winning gold in the nonfood category, the unique design incorporates an injection-molded dispenser with a thumb grip on one side and a mouthpiece on the other, in a disk shape that contains 250 mcg (micrograms) of fluticasone propionate and 50 mcg salmeterol dry inhalation powder medication. The easy-to-use device is breath-activated and is molded with a dosage counter on the front that counts down to zero. Administering the inhaler requires following three steps: open the rotary device, click and inhale.
The Advair Diskus offers one-handed opening as the user places a thumb on the thumb grip and pushes the purple cover away as far as it will go until a mouthpiece appears and snaps into position to reveal a lever that is clicked or pushed back. The dose of medication is ready to inhale.
Originally marketed in the U.K. and Europe, the Advair Diskus gained approval by the U.S. Food and Drug Administration in August, 2000, and was marketed in the U.S. the following April. Made in England, the dispenser itself is molded by Bespak in the U.K. of PP, acrylonitrile butadiene styrene (ABS), polycarbonate (PC) and acetal and assembled at a GSK facility in Ware, England. There are a total of 14 components, 11 of which the company says are automatically preassembled to form the main subassembly portion of the device. The remaining three components, body top, mouthpiece and outer case, are assembled by GSK in Ware, which also blends the drug, fills the device into blister-strips and packages the device.
The blister-strip contains 28 or 60 doses of medication (for use once or twice a day) in a structure consisting of a cold-forming laminate of (from the outside) nylon/laminating adhesive/ primer/foil/adhesive/vinyl and has a peelable lidding that provides additional protection. The lidding is made of an adhesive lamination comprising SBS/adhesive/biaxially oriented white PET/adhesive/foil/heat-seal lacquer.
The filled strip is automatically cut to length, coiled and inserted into the device as part of the assembly process. A loop is formed on one end of the strip, and a dimple is made on the other to secure the strip into the device. The dispenser is then overwrapped in a purple film/foil pouch that's UV- letterpress-printed with required product information, directions and brand information before the pouch is packed in a tuck-tab carton. A dose is dispensed when the patient actuates the lever, and the lid material is peeled away from the base material of the strip, exposing the powder-filled blister within the device. The product is inhaled through a manifold in the mouthpiece.
According to Robin Gaitens, product communication manager at GSK, the revolutionary Advair Diskus is the only product of its kind that can treat the two main components of asthma–brochoconstriction and inflammation–in a propellant-free format that requires no hand/breath coordination but uses the force of a patient's own breath. Gaitens says patients find the dispenser easy to hold, easy to use and easy to recognize when it's time for a new dispenser. Patients, doctors and pharmacists have been extremely receptive to the device, with 16.8-million prescriptions issued since its launch. She adds that the Advair Diskus is the only device of its kind to include a dose counter that counts down to zero, so that patients know when they're running out of the propellant-free medication. Circle No. 231.
Retractable-cap tube bubbles for shampoo

Also winning a gold in nonfoods is a free-standing tube (P) featuring a screw cap in its recessed base that pops up into a dome shape to give the tube wide marketing appeal. Currently marketed in Latin America for shampoo and conditioners, the Flexa Tube™ squeeze tube is extrusion/blow-molded of LDPE by Graham Packaging. After the successful introduction of the shampoo in Latin America, Graham Packaging says the tube will be available in the U.S. and the rest of the world this summer.
Suitable for a wide range of products, the Flexa Tube made its debut in an 80-mL size last April with Unilever Dominicana's Sedalw shampoo, which when squeezed, exposes a pop-up dome revealing a small, 13-mm-dia threaded cap from a recess in the tube's 38-mm base. The small resealable closure is removed to neatly dispense the shampoo. The dome can be retracted back into the tube base when not in use, so that the container can stand on end.
Since the product is inverted, gravity naturally directs it to the tube opening, where the consumer needs it, for easy dispensing. Depending on the contents, the tube can be made of a monolayer or a multilayer polyolefin structure, says Geoffrey R. Lu, vp of business development at Graham Packaging. "We're bringing a totally new packaging presentation to the marketplace."
York, PA-based Graham indicates that conventional standup tubes often require large caps that act as a base on which to stand. The patent-pending Flexa Tube's one-piece construction has no welds and requires no special overcaps, twist-caps or flip-up closures. The pop-up dome-shaped portion of the tube is actually a living hinge that allows the dome to tuck inside the base, while squeezing the tube pops the dome back out, exposing the simple closure. Sturdy, low-cost and easy to manufacture, according to Graham, Flexa Tube can be made using a variety of resins, and filled and sealed on conventional tube equipment.
Designed jointly by a technical team working in both the U.S. and in Argentina, the Flexa Tube initially was made of LDPE for Unilever's Latin American Sedal haircare product introduction. Lu indicates that the tube has since been marketed in Peru, Uruguay, Columbia, Mexico, and the Dominican Republic. Petrobras, the Brazilian oil company, is also using the Flexa Tube as a container for its LuBRax two-cycle oil.
For the U.S., Graham will offer the tube in 40-, 50- and 58-mm dia, with standard continuous-threaded caps or dispensing caps. Decorating options will include pressure-sensitive labeling, screen- and dry-offset printing and heat-transfer graphics. The tube can also be made with a hook or an eyelet so that it can hang on a display rack.
Lu says consumers view the container as user-friendly. The squeezable/retractable action of the one-piece flexible dome gives it an interactive quality. "Consumers think it's fun to play with," Lu says. "Things that can be put into a bottle can also be put into a tube. So this holds the possibility of a new paradigm in the global marketplace."
Beyond shampoo, gel and lubricants, Lu suggests that the tube can be used for creams, lotions, toothpaste, dishwashing liquids, household and chemical products, dressings, condiments, and spreadable foods such as peanut butter. Circle No. 232.
Water-soluble pouch for cleaners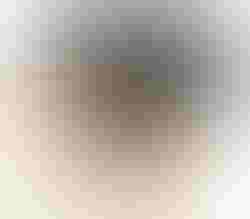 Specialty water-soluble polyvinyl alcohol (PVOH)-based films from MonoSol can be used for applications such as single-dose pouches containing liquid laundry detergents (Q). They can also be used for powdered detergents, fertilizers and water-treatment chemicals. But just how the water-soluble pouches can contain a liquid is the reason Portage, IN-based MonoSol won a gold award in the nonfood category.
The small pouches offer convenience because they can furnish a premeasured amount of product that dissolves in water, so there's no packaging materials to dispose of, and they eliminate direct contact between the user and the product. MonoSol offers a wide range of the films used for a variety of applications, but the use of the films as an environmentally friendly packaging vehicle has become the most popular, says MonoSol's director of business development, Christian Rath.
"Historically, this type of water-soluble film packaging has been used in agrochemical applications, for pesticides and for powders," he says. "Several years ago, we were asked to conduct studies to find a solution that could contain liquids. Today, we have a group of products that can successfully be used to package liquids such as home care detergents and cleaners and dish and laundry detergents, but not to package water."
MonoSol's customers can utilize the company's in-house product-compatibility testing services and, by working with contract packagers that can convert the film from rollstock, they can ensure they're getting film pouches that dissolve completely, leaving no trace of packaging. Thus, such pouches can potentially eliminate the need for mixing containers.
Dispensing the pouches is fast and easy, and the dissolvable attributes can also represent a source reduction, lowering package weight and volume.
MonoSol uses what it calls a solution-casting process to produce the film. Rath says tests show that the film will usually dissolve in water within 10 seconds. He indicates there is a connection between the temperature of the water and the speed of dissolution. However, he says, the company doesn't recommend heating water to achieve the dissolution effect. Generally, the warmer the temperature, the faster the dissolution time. MonoSol's films come in various widths and thicknesses and can be made into pouches using conventionally available converting equipment. The film, in grade M-8630, is reportedly being used in Europe and in the U.K. for liquid household detergents, Rath says. Circle No. 233.
Pouch with built-in desiccant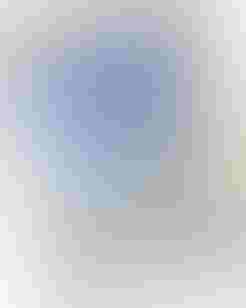 A film pouch with a built-in desiccating agent (R) earned Pechiney Plastic Packaging a silver in the nonfood category for its notable barrier properties that can extend the shelf life of the test strip it contains for multiple years.
Answering the call from Johnson & Johnson's Lifescan Company, Milpitas, CA, Pechiney designed a single-use pouch for Lifescan's patented Harmony single-use diagnostic test strips, which are administered by patients or healthcare professionals to test blood coagulation. The pouch has enhanced moisture barriers in a tear-open, flexible format. Conventional foil laminations didn't guarantee the long shelf life Lifescan was after, and the company wanted a flexible structure with enhanced moisture barriers that could still fit within its budget.
Pechiney points to a revolutionary new sealant film with a proprietary desiccating agent extruded into it that substantially extends product shelf life and inhibits moisture damage to medical devices. Pechiney says it worked with a resin manufacturer to develop the desiccating agent. The technology took about a year to develop, explains Rick Merical, director of product development at Pechiney. "What's unique about the film is that the desiccating agent is built into the sealant film itself. The chemical-based desiccating agent blocks any potential ingress points for moisture through the edges of the film. It also acts to fill in any defects in the lamination itself that might occur through pinholes in a foil pouch."
The package comprises a structure, overall just more than 4.25 mils thick, with a 2.5-mil-thick desiccating sealant film. From the outside, it's described as a 48-ga reverse-printed PET, white LDPE/ethylene acrylic acid (EAA) coextrusion lamination/foil/LDPE/EAA coextrusion lamination/patent-pending desiccating sealant. The white LDPE is there to provide opacity for the graphics, Merical tells PD. The sealant film incorporating the desiccant is what he says keeps the internal relative humidity of the package low for many years and could be the first on the market for this type of medical product.
Lifescan has been packaging the test strips in HDPE vials sealed with twist-caps, the latter of which incorporated a molecular sieve desiccant. Marketed to patients and healthcare professionals for the measurement of prothrombin (PT) in whole blood, the diagnostic test strips are sensitive to exposure to humidity. But as long as the bottles were resealed quickly after removal of each strip, the container was effective. But it was also more costly than Lifescan might've liked, and the potential was there for the user to inadvertently forget to recap the bottle, which could result in test-strip spoilage.
Individually wrapped in the Desiccating High Barrier Pouch with an easy-open, slit-style tear notch, the test strips stay fresh while the pouch reduces packaging costs and eliminates any risk of contamination. In addition, says Lifescan's Brian Earp, senior marketing manager for new products, packaging costs are likely to save 60 percent of the cost of a rigid container.
To convert the pouches as well as to package the test strips, Lifescan enlisted the help of Doyen Medipharm, which currently contract-packs the pouches on its Model 4SS, a conventional high-volume four-side-seal pouching system. Doyen also employs an in-process quality assurance test that determines seal integrity. Earp says Lifescan has just completed its clinical trials, stability tests and other tests on the new pouch and hopes to be marketing the tests in the pouch by fourth quarter, 2003. Lifescan also credits packaging consultant David Thysen of Thysen Consulting, Portola Valley, CA, with coordinating the packaging design and specifications among the suppliers involved.
Earp says his firm considered the pouch to have significant benefits, not to mention being an alternative to adding a desiccant sachet to a container that could accidentally be mistaken for a capsule and be ingested.
"This cuts packaging costs substantially, though the savings versus opening a vial and exposing the strips is even more considerable," says Earp.
Pechiney says the desiccating lamination streamlines the packaging process, adding that the technology could extend to a next-generation leap in moisture-barrier packaging that addresses concerns related to foil pinholes, fractures and moisture ingress from the edges of heat-sealable films. Circle No. 234.
Space-saving, inflatable bubbles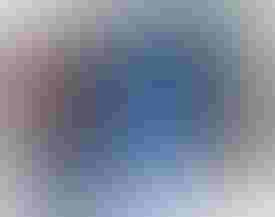 Another nonfood silver winner is the inflatable Bubble Wrap® system from Sealed Air Corp. (S), which automatically inflates and dispenses Bubble Wrap air cellular cushioning material on-site and on-demand, with optimum flexibility. The system operates with pre-perforated, 3/4-in.-H barrier bubble material. A series of bubbles in each row is interconnected to a main channel for inflation and seal together at selected areas to create bubbles. A portable inflation system fills the material and seals each row at the user level. Made using proprietary barrier technology that's designed to retain the air in the bubbles longer than other materials, the wrap can be shipped flat to end-users for void-fill and other cushioning applications. The cushioning protects items ranging from china to electronics and replacement parts. Said to require less material to pack the same items versus competitive cushioning, the barrier bubble material can be replenished automatically from the sensor-equipped dispensing system's portable bin.
Sealed Air says the system can cut downtime during production and reduce the amount of space needed to store packing materials. About 32 rolls of the uninflated cushioning material (two pallets) are equivalent to a tractor trailer-full of some conventional packing materials, Sealed Air estimates, which can also lower freight costs. The portable machine requires no shop air and is easy to operate. Plugging into a standard 110-v electrical outlet, the system inflates rolls of bubble cushioning material up to 12 in. wide. Circle No. 235.
Fiber-free peel for medical devices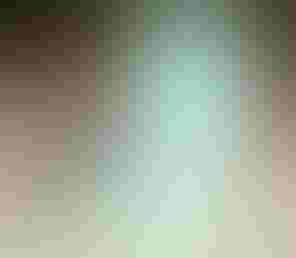 A multilayer polyolefin coextrusion film employed in Rexam Healthcare Flexibles' patented Core-Peel™ (T) technology is crucial to achieving a fiber-free peel of sealed pouches incorporating DuPont™ Tyvek®. Rexam explains that the separate seal and peel layers of the technology produce a clean peel in a pouch and a visible seal transfer for confirmation of seal integrity. The force needed to open the package is independent of the sealing conditions used to form the pouch. The technology won a silver award in nonfoods.
Sterilizable and easy to peel, chevron-style pouches utilizing Core-Peel film technology are currently produced by Rexam's Mundelein, IL, facility using proprietary equipment and Core-Peel rollstock made in the company's Madison, WI, facility. Developed along with Rexam Healthcare's Research Group in Bristol, England, the pouch structure includes 48-ga PET/2.7-mil Core-Peel three-layer coextrusion coating/DuPont Tyvek nonwoven spunbonded polyolefin. The Tyvek layer can be flexo-printed.
The coex-coated polyester can be sealed to one of two uncoated Tyvek grades–1073-B or 1059-B–depending on the basis weight and strength required for the medical device product, explains Ken Sprain, a Rexam Healthcare Flexibles product development engineer who drove the development of the Core-Peel laminate. The Core-Peel package offers consistent opening strength and a clean, low-particulate pouch opening. Sprain describes the patented, proprietary Core-Peel coex coating as being primarily a PE-based multilayer material that's new and unique. "It provides a unique separation of the functions of the peel and seal, which provides for a cleaner-peeling product," he says.
Suitable for medical devices and other applications where cleanliness and patient safety are critical, the pouch structure is compatible with medical device sterilization by radiation, ethylene oxide and plasma methods and can compete with coated and uncoated Tyvek pouches.
Karen Allenstein, director of marketing services, and Sprain emphasize that the peeling action is critical to ensuring that a Core-Peel pouch is truly free of emitting any fibers into a sterile environment, such as during surgery. The fiber-free peelability of a Core-Peel pouch, together with the force needed to open it, are completely independent of the sealing function that occurs when the pouch is formed. "The peeling [of the package] doesn't take place between the Core-Peel polyester [web] and the Tyvek [web]–it takes place within the Core-Peel, which is very different from most other packages, and that's why we say it's truly a clean, fiber-free peel," says Allenstein. "That's typically not the case with other packages, which involve the peeling action taking place between top and bottom webs."
Sprain says that while no specific figures on particulate levels have been gathered in regard to opening Core-Peel pouches, steps are taken to keep particulate levels are extremely low. "The nature of the peel mechanism keeps the peel clean, and because that peel mechanism is a separate layer, you actually have a wider sealing window than with other uncoated Tyvek pouches. The sealing window is maybe as much as twenty degrees, versus a five- to ten-degree window with many polyester/polyethylenes."
Seal integrity is obviously an important factor, adds Allenstein. "You want a package that's properly sealed all around, without any tearing of fibers. If medical personnel see fibers in a package, they're supposed to throw the package away. So fiber tear upon peeling and seal integrity are highly critical in an aseptic environment where a package is aseptically presented on a back table in an operating room."
Commercialized in February, 2003, the Core-Peel pouch has been promoted in North and South America as well as in Europe, though Rexam Healthcare Flexibles says users are confidential. Allenstein tells PD that Core-Peel can be supplied as both a premade pouch incorporating uncoated Tyvek and in a range of different Core-Peel rollstocks, including versions featuring nylon, or polyester or paper/foil.
To make Core-Peel pouches, Rexam Healthcare made an $11-million investment in the Core-Peel technology, installing proprietary pouchmaking equipment in its Mundelein facility, as well as a newly added positive-pressure production area the company calls a "white room," which maintains a high degree of cleanliness. There, web cleaners are used in the production of the pouch to also ensure cleanliness prior to package opening. In Madison, Rexam also added extensive coating/laminating equipment and a new coex line from Black Clawson (see related story in this issue on p. 98) that applies the Core-Peel onto the carrier web. Another advantage Allenstein refers to is the elimination of converting steps, which helps to cut the costs of coating Tyvek during the manufacture of the pouch components, as well as in making the film web in one step. The latter is accomplished by coex-coating a multilayer polymer directly onto PET, instead of laminating the PET to a blown or cast film. The Core-Peel material was in development for about three to four years. Circle No. 236.
Peelable coex for catheters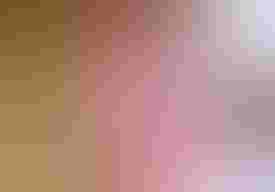 A peelable coextruded polyester sealant puts an improved spin on the packaging for a sterile medical catheter (U) from Taut, Inc., Geneva, IL. Provided by Rollprint Packaging, the film verifies that the chevron-sealed package for cholangiogram catheters has been hermetically sealed. Made using DuPont Tyvek 1073-B spunbonded, nonwoven polyolefin as an uncoated top web and a bottom web of 8-ga oriented polyester, extrusion-coated with Allegro Tw proprietary easy-peel sealant (to read more about the package, see the feature article on p. 68), the new package has a premium look, provides necessary moisture barriers and provides visual verification of a hermetic seal. When peeled, Allegro T splits cohesively, leaving a bright white seal indicator. End-users in the medical field can quickly and easily see if the sterility of the pouch has been compromised.
Suitable for radiation sterilization, the material, when peeled, has the look and feel of a seal made with a coated product. Taut was thus able to address the aesthetics of the coating transfer and inhibit the yellowing effects associated with catheter packs, and prevent fiber tear. The package won a silver award in the nonfood category. Circle No. 237.
Doser for heavy-duty creams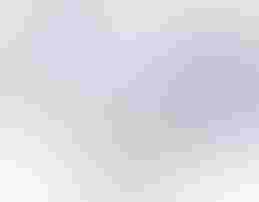 Winning a special citation in the nonfood category is the Del Pouch (V), Pechiney Plastic Packaging's single-dose applicator with a frangible (readily or easily broken) seal. The package structure is a hybrid, as the majority of the structure is considered an adhesive lamination, but has an outer layer of polyester produced in a single-pass extrusion process to achieve heat-resistance. Incorporating a protective layer of PET that has a frangible barrier sealant film, the Del Pouch is used by healthcare products provider Cardinal Health, Philadelphia, for difficult-to-contain ointments. The pouch can also be used for products such as alcohol and iodine and pharmaceutical creams. Launched earlier this year, the one-time/single-use applicator pouch is convenient to squeeze, which causes the seal to burst open, allowing the user to dispense the product onto a foam applicator pad.
Overall about 5.25 mils thick, the pouch structure is described as (from the outside) PET/ink/white PE extrudate/foil/adhesive/PET/adhesive/2-mil frangible sealant film. Pechiney's product development engineer, James Sikorsky, explains that temperature can be used to control the opening of the seal. "The type of sealant is peelable and is what we call a contamination peel, made with specific additives in order to promote incompatability between the materials, so that when we seal them together, we can control the peel force and get incompatibilities there using seal temperature. Three of the seals are made at a high temperature to lock up or weld the seals, while the fourth is sealed at a rather low temperature, which allows it to be peelable."
The purpose of the sealant film is twofold. First, the barrier layer allows Cardinal Health to package hard-to-hold ointments with confidence. The second purpose of the sealant film is to offer the frangible opening feature, which is key to overall package performance, Sikorsky reports.
"A frangible seal was needed in Cardinal's case to break under pressure, but yet is able to contain aggressive products," Sikorsky says. "The sealant layer also allows the pouch to be filled and sealed with no loss of product. Once the contents are used, the empty pouch can be discarded; the user never has to touch the product contents."
In a market dominated by flexible tubes, rigid vials and plastic bottles, the single-dose flexible pouch offers similar shelf-life requirements, Sikorsky says, and is an excellent example of the marriage between cutting-edge machine and film technology. Cardinal has enlisted custom machinery built by Harro Höefliger to die-cut the pouches, seal the sides and fill the unique frangible laminated-film rollstock. The filling process meters exact amounts of product, and injects the product into the pouch opening. In the final stage, a foam applicator pad is heat-sealed by the Höefliger machine to the pouch, producing a single-use applicator. The pouch may be gravure-, flexo- or screen-printed with very fine type.
The small size of the pouch, which, in the case of the Cardinal ointment, contains about 1 oz of product, allows it to travel well. The potential for reducing germ transfer is considerable, Sikorsky says. Cuts and burns can be treated with a single dose, and then the empty package can be discarded. Circle No. 238.
More information is available:
Awards: DuPont Packaging and Industrial Polymers, 302/992-6678. Circle No. 239.
Click here to read about the DuPont food winners.
Sign up for the Packaging Digest News & Insights newsletter.
You May Also Like
---