FDA Halts Approval of Neffy Nasal Spray for Epinephrine
FDA Halts Approval of Neffy Nasal Spray for Epinephrine
ARS Pharmaceuticals' medical packaging alternative to auto-injectors must undergo further study.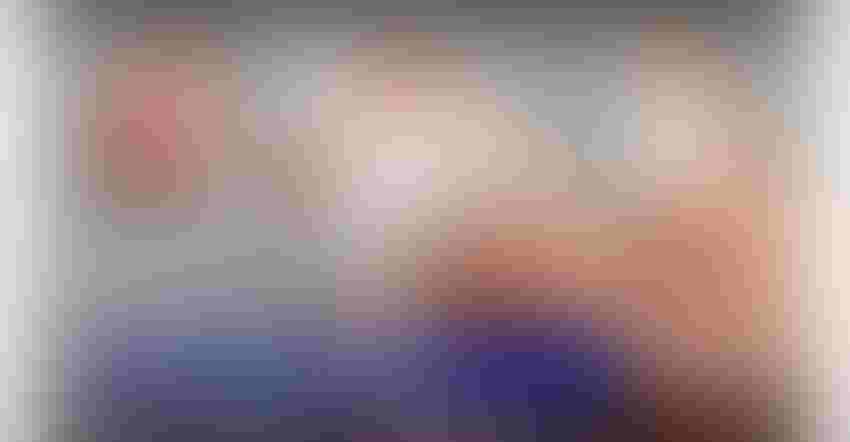 Allergy sufferers looking forward to a needle-free alternative to EpiPens will have to wait indefinitely, due to FDA's recent denial of ARS Pharmaceuticals' new drug application (NDA) for neffy. Had it been approved, the drug would have been the first nasal spray epinephrine treatment for people with severe allergic reactions.
According to a statement from ARS Pharma, dated September 19, 2023, the FDA issued a complete response letter (CRL) requesting an additional study to assess repeat doses of neffy compared to repeat doses of an epinephrine injection product under allergen-induced allergic rhinitis conditions to support approval.
Richard Lowenthal, cofounder and CEO of ARS Pharma, expressed his surprise at the decision, given the fact that the FDA Division of Pulmonology, Allergy, and Critical Care Advisory Committee recommended the approval of neffy without further study in May 2023.
A brief history of neffy nasal spray.
In 2020, the original license and supply agreement between ARS and Recordati provided ARS with funding for the early clinical development of neffy, while Recordati had marketing rights to neffy in the European region. Then, in February 2023, ARS reacquired European marketing rights from Recordati. That same month, ARS presented clinical trial data at the 2023 American Academy of Allergy, Asthma, and Immunology annual meeting supporting neffy as an emergency treatment of allergic reactions, including anaphylaxis.
In March, ARS Pharma announced that its NDA submission for neffy had been accepted for review by the FDA. The advisory committee meeting was held on May 11, 2023, during which time the committee voted in favor of neffy for both adults and children.
But in June, the FDA informed ARS Pharma that it needed more time to complete its review, which included discussions of physician labeling and post-marketing requirements. No additional pre-marketing studies were requested, and FDA extended the Prescription Drug User Fee Act target date for the NDA to September 19, 2023 — the date on which it was subsequently denied.
Shift from post- to pre-market study.
While ARS Pharma plans to repeal the decision, it will also expedite completion of the required trial, which changes the repeat-dose study from a post-marketing requirement to a pre-approval requirement.
"We are deeply disappointed that this action further delays the availability of neffy for the millions of people who are at risk of a potentially life-threatening, severe allergic reaction," Lowenthall said. "Patients and caregivers are waiting for neffy, and we aim to complete the newly requested trial as quickly as possible to meet the needs of patients."
According to Lowenthall, neffy is easy to carry and administer, without anxiety or hesitation, which is essential to stopping disease progression. The single-dose sprayer does not require any preparation or activation prior to use. Users simply insert it into their nose and press the plunger at the bottom of the device to spray the drug, which is then absorbed by the nasal mucosa.
ARS Pharmaceuticals anticipates a resubmission to the FDA in the first half of 2024.
Kassandra Kania is a freelance writer based in Charlotte, NC. She has written extensively about healthcare packaging for a variety of publications.
Sign up for the Packaging Digest News & Insights newsletter.
You May Also Like
---