Growth in injectables to be supported by new plant
Growth in injectables to be supported by new plant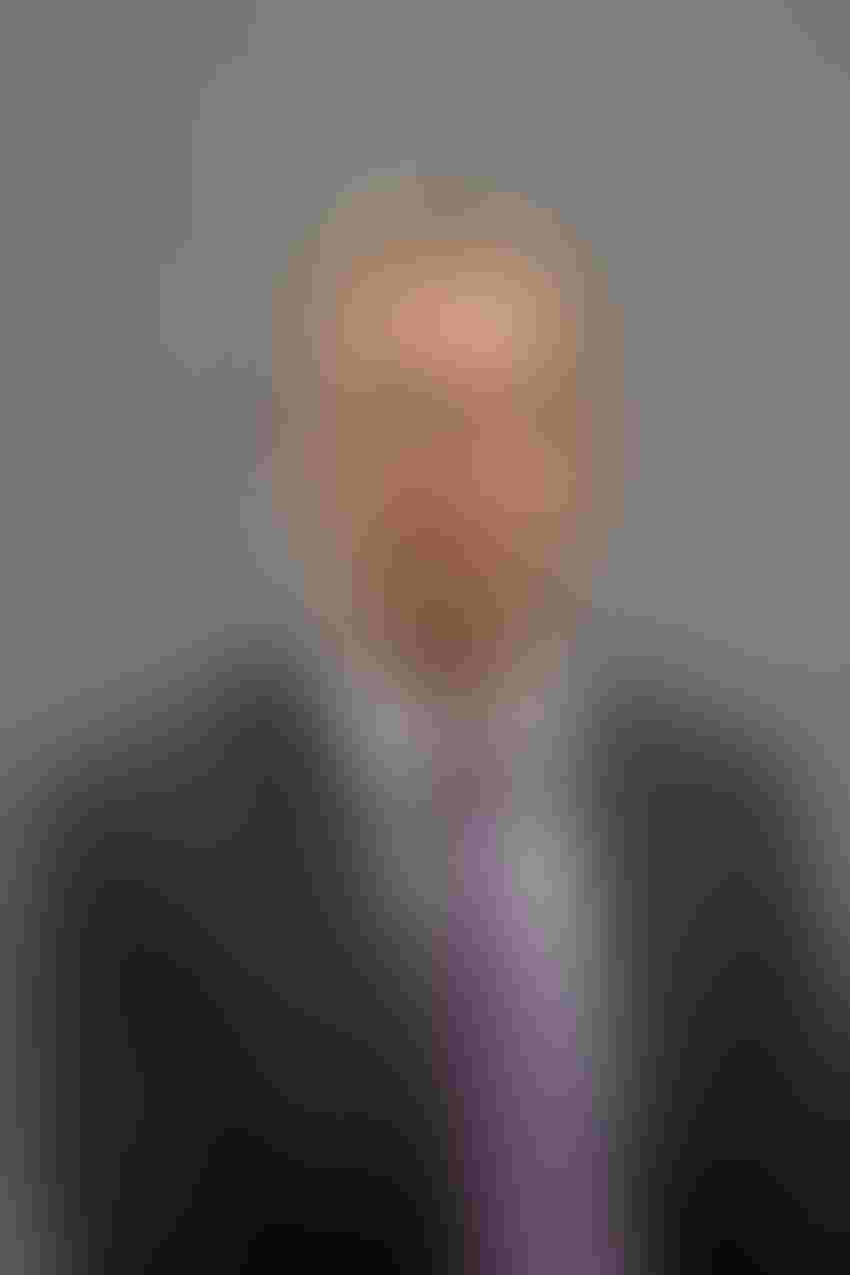 Image of Bas Van Buijtenen, president of the Injectables Division of Aptar Pharma, courtesy of Aptar Pharma
Aptar Pharma is expanding its operations in Congers, NY, with new capabilities for manufacturing elastomer components.
Bas Van Buijtenen, president of the Injectables Division of Aptar Pharma, reports that construction should be finalized by the end of the first quarter of 2017 so that Aptar Pharma can anticipate shipping validation batches to customers in the second quarter of this year.
"The plant is designed to meet the needs of the USA market, one of the most demanding markets of the world," Van Buijtenen tells PMP News. "As a result, the plant will be equipped with the latest technologies. It will house state-of-the-art clean rooms and integrated best-in-class automated vision equipment. This will be used to perform 100% of the inspection of all parts during the finishing process to ensure PremiumVision product quality. PremiumVision is a state-of-the-art production environment ensuring lowest levels of contamination including endotoxins."
PremiumCoat components are specifically designed for sensitive products. "The majority of our proprietary formulations use specific pharmaceutical grades of halobutyl rubbers," says Van Buijtenen. "We offer PremiumCoat coating finish for sensitive and fragile drugs (e.g., biologics)." 
The North American market for drugs, and for drugs delivered via injection, continues to see "healthy growth," says Van Buijtenen. "This growth represents a growth in volume, but also a growth in requirements. Regulatory standards continue to strengthen, and we continue to evolve our product and service offering to meet these needs. And the industry's supply-chain models continue to evolve, offering an opportunity to suppliers to help customer decomplex their operations."
Aptar Pharma Congers; image courtesy Aptar Pharma
The new plant is designed to support such growth. "It adds capacity to our network of global plants, it will be equipped with the latest technologies to meet growing quality requirements, and its proximity to our North American customer base improves our service and response," Van Buijtenen says. "This investment in Congers is continuing our commitment to growing and accelerating our footprint in North America. More significantly, the technology we are introducing will increase our ability to provide world-class manufacturing capabilities to our customers locally. This will provide premium products, shorter lead-times and more responsive service for the U.S. elastomeric components markets."
Van Buijtenen also sees demand for high-quality components expanding geographically, including more emerging countries. "The growth in biologics and vaccines is leading to greater demand for prefilled syringes, cartridges, and barrier solutions such as PremiumCoat," he says.
"One of the strong drivers for the growth in the use of prefilled syringes and cartridges is the need for safe and convenient solutions, including the growing market demand for autoinjectors and pen injectors," he continues. "The industry continues to increase its focus on cleanliness, avoiding contaminations, particulates and interactions. The clean environment, combined with PremiumVision inspection of our components, ensure this plant meets the needs of the industry for the coming years."
Aptar Pharma met customers, partners, and prospects at the DCAT Week (March 20-23) and Interphex (March 21-23) booth 1734.
AptarGroup is headquartered in Crystal Lake, IL, with manufacturing facilities in North America, Europe, Asia, and South America. To learn more, visit www.aptar.com/pharma.
This article has been corrected to reflect that Aptar Pharma anticipates shipping validation batches to customers in the second quarter of this year, not in the second quarter of next year, as was originally published.
**********************************
To learn about the "Next Big Thing" in healthcare, check out this conference at the upcoming BIOMEDevice Boston event on Wednesday, May 3: 
"The Next Big Thing: Collaborating in Research, Design, and Development to Create the Future of Healthcare," by speaker Brian Mullen, Innovation Strategy Manager, Brigham Innovation Hub, Brigham and Women's Hospital
Sign up for the Packaging Digest News & Insights newsletter.
You May Also Like
---