Ideas for Stabilizing Complicated Drug Products Highlighted by Multisorb Technologies at Pharmapack North America
Ideas for Stabilizing Complicated Drug Products Highlighted by Multisorb Technologies at Pharmapack North America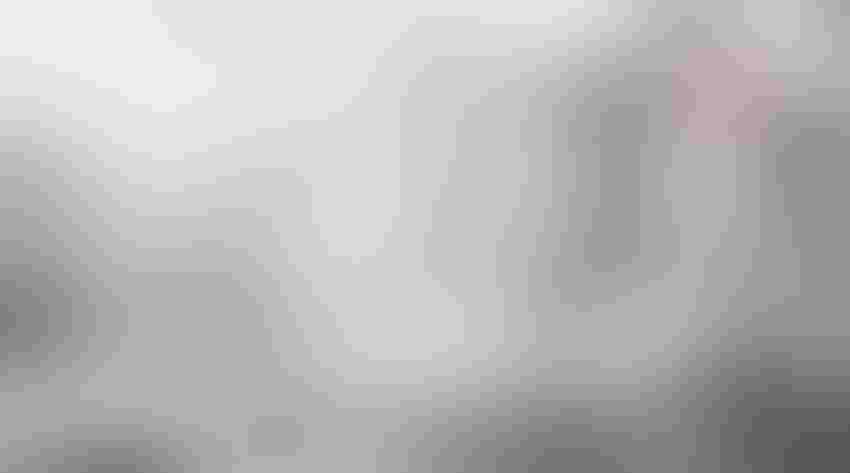 Pharmaceutical manufacturers are working to uncover the next generation of life-saving drugs, and their efforts depend upon maintaining product stability. Desiccants and other sorbents frequently play a critical role in that endeavor.
Multisorb Technologies will be showcasing its solutions for supporting pharma manufacturers at Pharmapack North America June 9-10 in New York City. PMP News asked Chris Gilmor, Commercial Director, Healthcare Packaging – Americas for Multisorb Technologies, to discuss some of the challenges industry is facing.
PMP: What trends are you seeing in requests/projects involving the management of moisture, oxygen, odors and volatilized hydrocarbons?
Gilmor: Recent analysis has highlighted that the pharmaceutical industry is being challenged with developing new products, as their current development pipelines are not as robust as they have historically been. This is causing them to revisit or develop new chemistries that are increasingly difficult to stabilize to meet their desired shelf life. Traditional moisture management alone has not been sufficient because many of these new drugs are showing different or multiple pathways of degradation.
As such, oxidative degradation is becoming increasingly more prevalent, not only in solid oral dose formulations, but in liquid dosage forms such as prefilled syringes and parenteral applications.
Additionally, we have been getting an increasing number of requests for assistance with complicated drug products, which require the balancing of physical and chemical stability. These require more advanced solutions, which has led to an increase in the development and commercial implementation of our intelligent sorbents under our IntelliSorb product line.
PMP: What ongoing challenges is the industry facing?
Gilmor: While one could state that the industry is in a constant state of flux with the significant amount of M&A activity that has occurred the past few years and is expected to continue moving forward, the industry as a whole is facing several persistent and significant challenges. The cost of drug development continues to be a top factor affecting every company. 
A recent Tufts study estimated that the cost of developing a new branded drug could be in excess of $2.6 billion. A similar study by the Canadian Generic Pharmaceutical Association estimated the cost of developing generic drug product was in excess of $4 million, while taking 3 to 6 years of development time. While these costs could be debated for accuracy, all would agree that developing new drug products require significant development time and costs. 
These rising development costs coupled with the price erosion of drug products, branded and generic, are putting the squeeze on everyone. Companies are recognizing that they cannot save their way to success by focusing only on price—they need to find the lowest total cost available to them. It's therefore more important than ever to partner with key suppliers who can assist in addressing these challenges.
PMP: Can you explain how pharma and other healthcare product companies have recently used your Calculations through Operations program?
Gilmor: Calculations through Operations is a unique platform that is being used in a number of ways by pharmaceutical and healthcare companies to help drive innovation, accelerate speed to market, and manage overall costs.
The program uses fully validated simulation technology to quickly identify the sorbent required to achieve the desired shelf life, optimizes the sorbent format, and then pairs the sorbent with dispensers that provide the lowest cost of manufacturing operations. Recently, we worked with a generic pharmaceutical company that was competing with others to be first to launch. Through the use of Calculations through Operations, we were able to get them to market 9 months faster, securing the first-to-market advantage.
We also worked with a pharmaceutical company that had an operational goal to reduce costs. Through the use of our Systems approach we were able to upgrade their dispensing systems and reduce their packaging operation costs by several hundred thousand dollars per year.
However, one of the most beneficial examples we've had recently was a case where the company developed a new product and was unable to launch it due to stability issues. Just think about the stress and potential economic ramifications involved when you are ready to go to market and find out that product package stability is preventing the launch. Through the use of our Calculations through Operations program, our team of experts was able to quickly resolve the stability issue, which enabled the product to launch on time.
PMP: Are pharma companies and others increasingly interested in simulation modeling, and if so, why?
Gilmor: Healthcare companies continue to recognize and take advantage of the simulation services we provide. It is well known that time is money, and by reducing costly sorbent ranging studies, our simulations save significant development time, often 6–12 months.
This allows companies to launch their drugs in a shorter timeframe, resulting in faster access to new revenues. Additionally, generic pharmaceutical companies can obtain the first-to-file advantage and the six months market exclusivity provided by the Hatch-Waxman Act. A recent study evaluating several hundred drug products showed that the company that was first to file maintained a market share advantage of more than 6%, even 10 years after launch. Fundamentally, our simulation modeling positively impacts our customer's cash flow by accelerating their speed to market.
PMP: Are you seeing any change in the demand for drop-in, fit-in or built-in solutions?
Gilmor: With more companies returning to innovation, they are once again looking for ways to offer unique solutions, the ability to differentiate themselves in the market, all while being mindful of their total product costs. Drop-In sorbent solutions continue to be a mainstay in the industry, and they continue to evolve to address these requirements. Our Multiform CSF canister is an excellent example of innovating a classical drop-in solution. The Multiform CSF canister is a 2.0-g silica gel desiccant canister that is the same size and shape of a traditional 1.0-g silica gel canister. This product offers numerous advantages to companies such as increased packaging line output by eliminating a double drop, elimination of change parts and associated down time from running traditional 2-g canisters, and the ability to provide appropriate desiccant loadings in space-constrained packaging presentations. Due to these attributes, we have seen tremendous growth with this product.
The use of Fit-In and Built-In solutions continues to increase and is driven by addressing needs that a classical Drop-In desiccant doesn't provide. Fit-In solutions can be incorporated into the device or package itself, thereby eliminating a secondary packaging operation and reducing the overall package size. Fit-In solutions are also ideal when companies don't want the consumer to be able to remove the desiccant from the product it was protecting. Built-In solutions, seen more predominantly in medical devices, are selected to provide multifunctional properties to an existing part. This approach will reduce the number of components and streamline packaging operations, all the while maintaining product stability. With companies once again looking to differentiate themselves, while working to reduce total cost, they have been turning more to innovative Fit-In and Built-In solutions to achieve these goals.
PMP: Can you explain any developments in your approach to offering packets and dispensers?
Gilmor: We are continuing to offer new innovations in our systems-based approach by including key quality features such as our SMART dispensing technology. SMART dispensing technology complements the System approach, as the packets and dispenser work together to communicate and record key desiccant/sorbent product information. The system first ensures that the correct sorbent is being used for the recipe selected and then ensures that it is within its stated shelf life. The system then also provides our customers with full traceability of desiccants used within a given packaging run. From a quality risk management perspective, this is very powerful information: knowing that your finished goods were packaged with the correct sorbent, fully traceable to the spool number within any given product lot. All of this information is readily accessible for download from the dispenser, or it can be integrated into our customer's SCADA-based quality systems. In the event of any issue, SMART dispensing technology reduces time and the cost of quality management while expediting CAPA resolution.
PMP: What will you highlight at Pharmapack North America?
Gilmor: With the growing trend for stabilizing complicated drug products, we will be highlighting our simulation technology and IntelliSorb line of intelligent sorbents. More and more companies are coming to us to discuss their unique requirements, and Pharmapack provides a great venue to meet with our experts to discuss their packaging stability challenges.
Since pharmaceutical and healthcare companies are also striving to reduce costs, we will also have on-site demonstrations of our StripPax system that will allow attendees to experience first-hand how the system operates at efficiencies greater than 99.997%. We invite all attendees to stop by our booth to discuss their stability and packaging needs with the Multisorb Team.
Please visit Multisorb at Booth #4209 at Pharmapack North America June 9-10 at the Javits Convention Center in New York City.
Sign up for the Packaging Digest News & Insights newsletter.
You May Also Like
---