3 ways to improve the usability of flexible packaging
3 ways to improve the usability of flexible packaging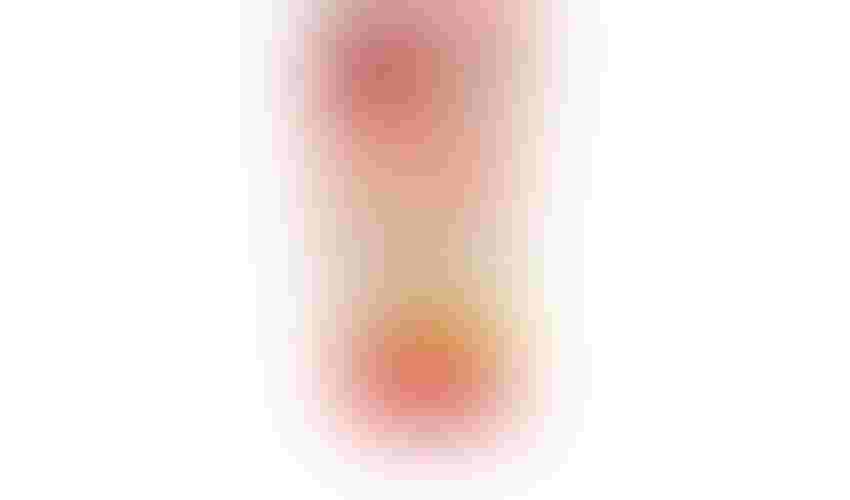 1. Give it a job: Packaging that completes a task—whether that's measuring, dispensing or mixing—makes a product stand-out on-shelf and provides a better and more memorable user experience, like this icing pouch from Betty Crocker. Unique fitments resemble traditional frosting tips, similar to tools seen in bakeries for cookie decorating.
Flexible packaging has firmly established its place in the world of packaging. Brands have converted to pouches in every category—from motor oil to barbeque sauce to dog shampoo. We've also seen a rise in pouch innovation—such as pouches that conveniently maintain historical brand equity with old fashioned mason jars shapes or pouches with tear-off spouts and many different types of handles.
But pouches aren't perfect.
Although there has been a rise in cross-category adoption and a rise in innovation, when it comes to pouch form factors, there's a lack of progress in fitment innovation. Whether the pouch holds gelatinous dish soap, dry granular baking ingredients or a liquid cooking sauce, the fitment is nearly always the same.
According to the Flexible Packaging Association, flexible packaging made up 58% of shipments in the retail and institutional food industry and 12% of retail non-food applications in 2013. There are many benefits of flexible packaging, such as less waste, lower distribution costs due to smaller footprint and customizable solutions that have become more accessible for companies.
What could happen to the world of flexible packaging if we paid more attention to the rigid element that pouches contain? What if the flexible world decides that structure, too, matters?
Here are three strategies for how structure improves the usability of flexible packaging:
1. Give it a job
Packaging that completes a task—whether that's measuring, dispensing or mixing—makes a  product stand-out on-shelf and provides a better and more memorable user experience.
Let's look at the baking aisle. The iconic tub of frosting is no longer the only option. Many frosting brands have debuted squeezable pouches, but one brand takes it a step further. Betty Crocker's frosting pouches come with unique fitments that resemble traditional frosting tips, similar to tools seen in bakeries for cookie decorating. The packaging is no longer just a vessel, it has a job—which improves the user experience and, in turn, increases Betty Crocker's brand equity.
2. Adopt for new behavior
A quick walk down the baby food aisle is one of the best examples of packaging adopting for new behavior. The classic jar of baby food has practically disappeared, with many brands having converted to the direct-to-mouth pouches that contain everything from Stonyfield yogurt to Motts applesauce. Parents now have a quick, on-the-go snack option for their kids that doesn't require a cup, bowl or spoon.
Plum Organics, the first baby food brand well-known for providing its product in squeezeable pouches, recently came out with a screw-on spoon. They recognized that, while great for toddlers, mothers couldn't feed their infants from the existing package without another device, in this case a spoon.
Another example is Capri Sun's product launch of the Capri Sun Big Pouch. As its target audience grew up, and out of juice boxes, the company realized that consumers demanded a larger, adult-size drinking pouch with a reclosable cap. The direct-to-mouth trend started with babies, and has worked its way up to adults.
Clearly a departure from baby food and juice boxes, many adult beverages are also now available in the same packaging form factor. Single-serve, on-the-go pouches for cocktails like margaritas or pina coladas are perfect for a day at the beach or relaxing poolside.
3. Know your audience
Discovering consumer insights and learning how your product interacts with the consumer's lifestyle is a key path to innovation. Perimeter has connected with more than 10,000 consumers on a variety of topics, including a series of one-on-one meetings focusing on protein powder. The research led to a unique on-the-go packaging solution recently launched by Perimeter called BlenderPak.
Protein powder is best when it's been freshly mixed. Consumers who were using protein powder on-the-go were forced to pack up their mixing bottle and protein powder in a small bag. Even then they were left with a dirty cup. Consumers said that the messiness of making a protein shake, drinking a poorly-mixed shake and having to wash their protein shake bottle daily were some of their biggest pains, and prevented them from having the product when they wanted it.
BlenderPak is a single-serve, just-add-water package with a rigid fitment inside that acts both as a gripping structure and mixing ball. The pouch is pre-filled with one serving of powder, so the consumer only needs to fill it with water, shake and drink. The unique MixingMesh technology helps break up the clumps of powder and deliver a smooth beverage. The MixingMesh turns a normal pouch into something consumers needed. Using these key insights from invested consumers provided a clear path to innovation.
Giving the packaging a job, designing to adopt for new behavior and knowing your audience are just three ways structure can bring innovation and improved usablity to the world of flexible packaging. 
Even in the flexible world, structure matters.
With more than 25 years of experience in product design and innovation leadership, Steve Callahan brings valuable strategic insight to the new product development challenges facing the consumer packaged goods (CPG) brand packaging marketplace. Callahan is the general manager of Perimeter Brand Packaging, a frequent speaker at leading industry conferences and a published writer on packaging design and innovation. Prior to Perimeter, he founded and managed Radius Product Development for 15 years, an award-winning industrial design firm with locations in Boston, Chicago, Copenhagen, Hong Kong and Beijing, until selling it in 2007.
Sign up for the Packaging Digest News & Insights newsletter.
You May Also Like
---