Breaking News in Flexible Packaging January 2023
Breaking News in Flexible Packaging January 2023
Sealed Air's new film, cellulose film market, pouched oat powder replaces cartoned milk, Sirane scores ovenable film first, biodegradable food packaging from kudzu, ProAmpac's QuadFlex LT.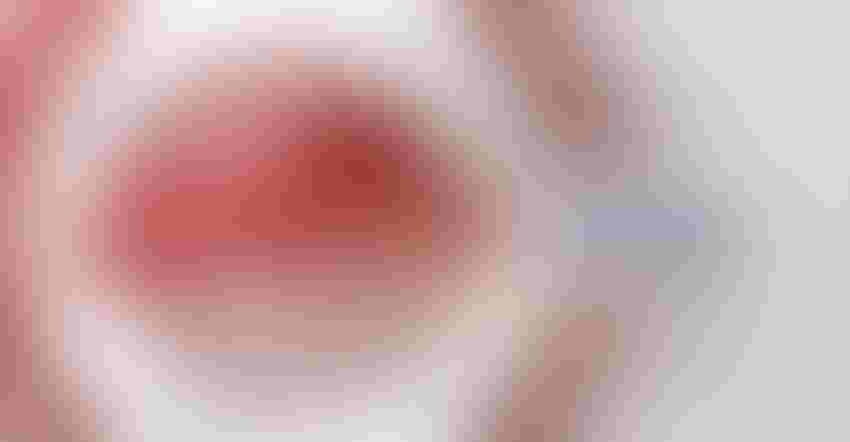 Saibarakova Ilona/Adobe Stock
If you're interested in an informative and fast read on the subject of flexible packaging, this is for you — an all-in-one location for a steady stream of curated news and developments in this dynamic market for the current month.
You'll find regularly updated news and developments in the ever-widening world of applications for pouches, bags, films, and other types of flexible packaging sourced from supplier breakthroughs, brand launches, and other advances of interest. The content is selected from Tweets by stakeholders in the flexible packaging supply chain supplemented by content drawn from the Twitter feeds of sister publications Packaging Digest and PlasticsToday. Return to this page to quickly scroll through to see what you've missed. 
Retailers take a liking to Sealed Air's recycle-ready food films.
Cellulose film packaging market to be valued at $1.04 billion by 2028.
Pouched oat powder replacement for cartoned milk cuts packaging by 90%.
Sirane boasts a world's first: ovenable films and pouches printed with environmentally-friendly water-based inks.
Clemson graduate researcher uses kudzu to make a biodegradable food packaging film alternative to plastic.
ProAmpac's new QuadFlex LT is ready for in-store drop-off through polyethylene streams.
ReCover Packaging develops reclosable film for food container lids.
Mondi expands range of functional barrier papers.
Summit Plastics acquires Tim Fredman's Fredman Bag Company, a flexible packaging company in Wisconsin.
Flexible packaging makers vexed by US Department of Commerce aluminum foil inquiries over certain import markets, reports PlasticsToday.
Upcoming webinar for certification in the high-interest compostable packaging market.
Emerald Packaging invests in solar energy to power the company's manufacturing facilities in Union City, CA.
US demand for plastic film is expected to rise 1.3% yearly to 18.7 billion pounds, valued at $32.5 billion, in 2026. 
Researchers develop water-based ink solution for flexible packaging.  
FPA President and CEO Alison Keane discloses what's next in flexible packaging sustainability. 
Bar-U-Eat is first to offer BPI Certified compostable bar wrappers. 
Amcor Packaging unveils carbon-footprint lowering recyclable PrimeSeal and DairySeal Recycle-Ready Thermoforming Films.
Research paper for advances in biopolymer-based multilayer film for food packaging.
Metallized films market growing 5.3% yearly 2020-2027. 
Dramatic, unique packaging design for bagged coffee depicts roast level. 
Paper packaging options continue on a sustainable roll to replace plastic in flexible packaging. 
Five closure options for flexible packaging.  
Trends and sustainable solutions in flexible packaging. 
Window with a bioplastic view. 
FPA talks foil, circularity, and trade. 
Fashion for Good launches home compostable polybag project.
Flexpak UK pioneers an ultra-thin form of recyclable plastic film that's half the thickness of a human hair.
Pyrolysis recycling operations take in a wider variety of plastics including film and flexible packaging.
Click here to see December 2022 news and developments in flexible packaging.
Sign up for the Packaging Digest News & Insights newsletter.
You May Also Like
---