Breaking News in Flexible Packaging March 2023
Breaking News in Flexible Packaging March 2023
Paper band unitizers, cellulose film news, wild cannabis pouches, curbside recycling results, compostable wood-fiber film, Panasonic's "electrifying" stretchable film, graphene-enhanced polyethylene.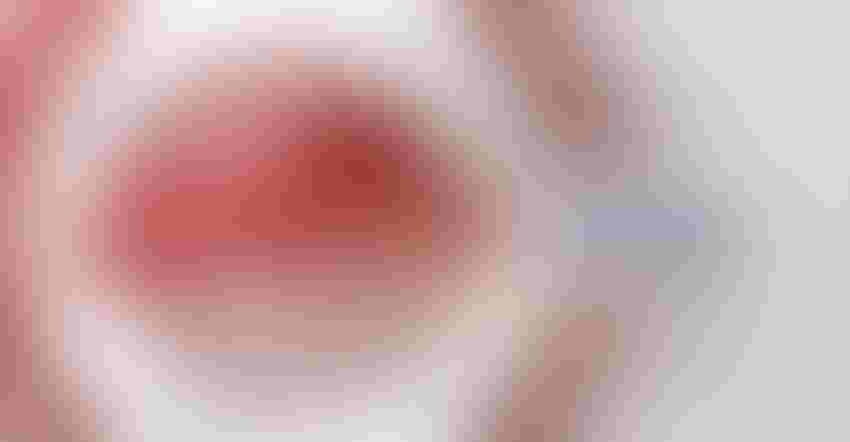 Saibarakova Ilona/Adobe Stock
If you're interested in an informative and fast read on the subject of flexible packaging, this is for you — an all-in-one location for a steady stream of curated news and developments in this dynamic market for the current month.
You'll find regularly updated news and developments in the ever-widening world of applications for pouches, bags, films, and other types of flexible packaging sourced from supplier breakthroughs, brand launches, and other advances of interest. The content is selected from Tweets by stakeholders in the flexible packaging supply chain supplemented by content drawn from the Twitter feeds of sister publications Packaging Digest and PlasticsToday. Return to this page to quickly scroll through to see what you've missed. February's Breaking News in Flexible Packaging can be found here.  
Mondi and ATS-Tanner launch paper band for food bundles and multipacks.
VTT Technical Research Centre of Finland invests $1.64 million in Cellulose Films pilot facility to scale sustainable food packaging replacement film.
Materials Recovery for the Future consortium releases results of curbside recycling pilot for flexible plastic packaging.
Cannabis in wild and mild digitally printed stand-up pouches.
VTT's invests $1.64 million R&D for cellulose replacement for plastic food packaging film.
Atacama Biomaterials' Woodpack is a compostable wood-fiber film that replaces single-use plastic films like garment packaging and grocery bags.
A flexible packaging crossword puzzle? Well, yes.
Panasonic's BEYOLEX is a thermoset stretchable film polymer substrate for the growing market in printed electronics (PE).
Graphene-enhanced polyethylene boosts film performance, sustainability via PlasticsToday.
Coors-icles, Coors Light 's beer-flavore ice pops, are packaged in 2-ounce squeeze pouches available nationwide during March Madness basketball season.
Manroland Goss developing bio-based biodegradable barrier for packaged foods.
UV stabilized films market valued at $33 billion in 2022 is expected to grow at a 5% CAGR to 2030.
Taghleef Industries offers recyclable film solution for individually wrapped slices of cheese.
Guidance for inks to support flex-pack recyclability.
HP Indigo 200K Digital Press for flexible packaging is unveiled today.
All Koehler Paper fast-food barrier paper packaging now free from acrylates
Pressure-sensitive labels market growing 3.75% yearly.
 Fujifilm announces the digital inkjet water-based Jet Press FP790 flexible packaging solution.
Material flow analysis modeling assesses how much chemical recycling can contribute to plastic waste recycling in Europe.
Total Energies, Colines partner to create unlaminated recyclable packaging
Edible food packaging provides food for thought.
A Plastics Recyclers Europe reminder that, for recyclable circularity, mono-material is the way to go.
Parkside launches new recyclable monopolymer laminated film.
Innovia Films breaks ground at new site in Germany.
Coors Light introduces beer-flavored Coors-icles.
World's first compostable pallet wrap is made with food waste.
Trends in nanocomposite packaging films.
Flexible packaging's effect on PCR on-topic at this week's Plastics Recycling Conference.
Citeo in France announces chemical recycling of flexible polyethylene (PE) and polypropylene (PP) packaging at scale.
Illinois-based PPC Flexible Packaging  expands into Israel.
ProAmpac partners with FirstWave Innovations to bring contract packaged aseptic spouted pouches to market and with low-quantity orders.
Nescafe launches new low-cost refill pouches.
NuZee's film-sealing breakthrough for flexible packaging eliminates one-way plastic degassing valves for bagged coffee.
Charter Next Generation, Revolution Sustainable Solutions collaborate to drive adoption of post-consumer recycled LLDPE for food and flexible packaging applications.
PepsiCo to trial new paper-based multipack packaging for Walker Crips.
Alliance Prize winner Nextek Ltd. Is addressing a key barrier to plastic circularity with COtooCLEAN, a waterless cleaning process that decontaminates post-consumer flexible packaging to achieve food-grade recycled materials. Note: Gaited content.
Antalis UK Master Performance range of blown hand stretch film is now Plastic Packaging Tax exempt thanks to 30% recycled content.
Constantia Flexibles to acquire Drukpol Flexo.
Up to £250,000 from the Smart Sustainable Plastic Packaging Programme will fund projects that will develop innovative ideas to help with the collection of flexible plastic packaging waste from households.
Mura Technology's supercritical water advanced recycling process converts post-consumer flexible and multilayered and rigid plastics into high yield premium feedstocks.
Latest issue of Flexible Packaging Association's digital news edition.
Sign up for the Packaging Digest News & Insights newsletter.
You May Also Like
---