FlexPackCon 2023: Gateway to Flexible Packaging Insights
FlexPackCon 2023: Gateway to Flexible Packaging Insights
With flexible packaging so popular these days, it's imperative to keep up with emerging trends, new developments, and key players. Here's an easy way to do that.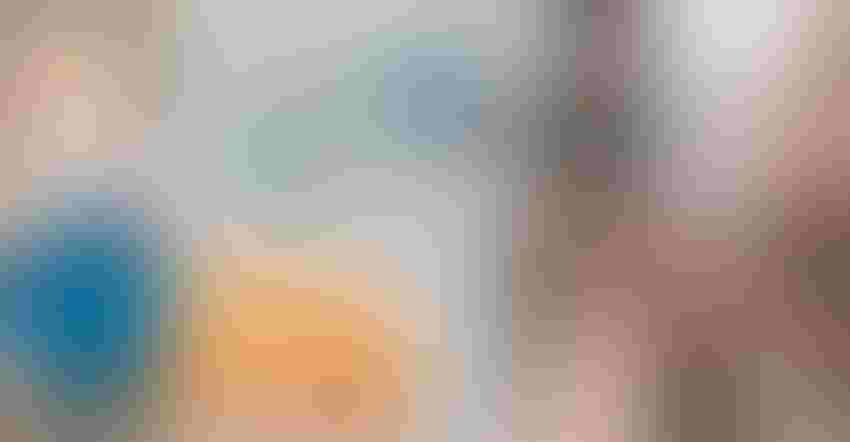 Flexible packaging is a popular packaging format for a range of markets, including foods, beverages, and medical.
Canva.com
Sustainability and new technologies headline the program for FlexPackCon 2023, a conference that investigates and addresses new developments in materials, trends, challenges, and opportunities in the double-digit growth market of flexible packaging.
Scheduled for October 10-12, 2023, at Le Centre Sheraton Montréal Hotel, in Montréal, Canada, FlexPackCon features speakers from major brand owner companies like PepsiCo and Mars, along with leading manufacturers like Dow and Nova Chemicals, as well as market experts from organizations like Consortium for Waste Circularity and Polytechnique Montréal. Packaging Digest is a media partner for this event.
The conference is organized by the Flexible Packaging Division of SPE, the association that unites plastics professionals worldwide. This network of plastics professionals spans the entire supply chain, from materials and equipment suppliers to converters and brand owners. The program for FlexPackCon is designed to appeal to flexible packaging professionals in all these areas.
From a sustainability perspective, conference attendees will learn about new end-of-life options, including mechanical, advanced, and nano recycling. Sessions will tackle key issues like the mass-balance concept, life-cycle assessment (LCA), and compostability. One of my favorite titles is the Thursday keynote: "In Single-Use Plastics, the Issue is Single-Use, Not Plastic."
Among new technologies to be shown are cavitation (creating small voids in film for sustainable purposes), and nanofibers as a nucleating agent. And this session caught my eye because of its clever title: "Botox for Blown Film Manufacturers - How to Get Rid of Wrinkles."
Scan the agenda below to see all the topics. All tutorials on Tuesday, October 10, are included with a conference registration.
Tracks include:
• Barrier via Additives and Coatings;
• Bio-based Plastics and Compostables;
• Extrusion and Processing Innovations;
• Film Structure Design;
• PFAS (per- and polyfluoroalkyl substances); and
• Recycling and Regulatory.
To learn more and to register, go to the FlexPackCon 2023 website.
Tuesday, October 10
2:00 - 3:00 p.m.: ISO Standards Overview and LCA Update - Outlook for the SPE Flexible Packaging Division
This tutorial will address the fundamentals of Life Cycle Assessment (LCA), which has become a cornerstone of the industry for driving sustainability and design. The tutorial will address the fundamentals of circularity and the circular economy activity in the global arena, including how LCA will be used in the development of the ISO circular economy standards currently under development.
Presenter: Mike Levy, First Environment
3:00 - 4:00 p.m.: How Flexible Packaging will be Affected by Current and Future Regulations
The tutorial will cover global trends on chemical restrictions (such as PFAS), product bans, and extended producer responsibility (EPR) approaches in the European Union, the US, and other models.
Presenter: Nhat Nguyen, Chemical Watch by enhesa
4:00 - 4:30 p.m.: ISCC PLUS for the Circular Economy and Bioeconomy
This tutorial will explain everything you need to know to understand ISCC Plus certification. The importance of a mass-balance concept in the ISCC system will be discussed, while providing direct applications of the ISCC PLUS system to the plastics/packaging industries throughout the presentation.
Presenter: Maxwell Pfotenhauer, SCS Global Services
4:30 - 5:00 p.m.: Sustainable Packaging and How to Meet Your Goals
This tutorial will inform the audience about the current and future challenges in sustainable packaging to help you stay competitive in this changing market. It will provide a review of the market trends (such as shorter runs, a wider variety of materials, and the circular economy) and consequences for machinery needs (more flexibility of runs using a wider range of materials including bio resins). Finally, the tutorial will address the technology being used today to orient film for purposes of sustainability, recyclability, cost savings, and performance enhancements.
Presenter: Steve Despain, Reifenhauser Inc.
5:00 - 5:30 p.m.: Break
5:30 - 7:30 p.m.: Welcome Mixer / Student Posters / Exhibits Open
Wednesday, October 11
8:00 - 8:10 a.m.: Welcome Remarks
8:10 - 8:50 a.m.: Keynote: Compostable Flexible Film for Snack Foods - Development and Commercialization
PepsiCo has launched a new Industrial Compostable Certified compostable package for its snack products portfolio in the US and some other countries. This presentation will share some of the technical challenges and experiences during development and commercialization, as well as what the future would look like.
Presenter: Pak Meng Cham, PepsiCo
8:50 - 9:30 a.m.: Keynote: Bioplastics from a US Policy Perspective, and the Role of LCA In This Process
This presentation will focus on key issues regarding bioplastics and biodegradable plastics, life-cycle assessment (LCA), and what the key policy drivers are today for plastics in general.
Presenter: Mike Levy, First Environment
9:30 - 9:35 a.m.: Break
9:35 - 10:00 a.m.: The Usage and Practicalities of Twin Screw Extruders as Part of Film Extrusion Systems
Learn about the usage and practicalities of twin-screw extruders as part of film extrusion systems. Twin-screw extruders (TSEs) are used to mix polymers, additives, fillers, and active ingredients to impart targeted and unique properties into polymers for all types of films. Benefits of twin-screw extruders for processing reclaim, bioplastics, and specialty and shear sensitive formulations for mono and coextruded films will explained.
Presenter: Steve Post, Leistritz Extrusion
9:35 - 10:00 a.m.: How a Performance-Based Natural Polymer is Transforming Traditional Flexible Packaging Formats
Based on high amylose starch, Kuraray's Plantic offering is a natural, plant-based polymer that provides gas barrier — a unique flexible packaging innovation. A best-in-class LCA shares reduced carbon emissions with a product that offers shelf-life extension and food-waste reduction. With end-of-life scenarios of compostability and recyclability, Plantic offering can be reclaimed in the recovery of flexible and semi-rigid plastics, or repulped and recycled in the paper stream when used with paper.
Presenter: David Chacon, Kuraray America
10:00 - 10:25 a.m.: Botox for Blown Film Manufacturers - How to Get Rid of Wrinkles
Wrinkles are a symptom of severe manufacturing problems with blown film lines. This presentation describes a methodology to identify the root causes of wrinkles and includes examples of strategies to minimize the impact of those causes.
Presenter: Paul Waller, Plastics Touchpoint Group Inc.
10:00 - 10:25 a.m.: Novel Compostable Plastic Films for Food and Healthcare Packaging Applications
Compostable flexible films are an innovative approach toward reservations about plastic packaging; they will break down naturally in the right environment. Compostable films can be used in various applications, such as lamination sealant layer for multilayer films for pouch/sachet packaging applications for food, pharma/nutraceutical, and medical packaging applications or standalone films for plastic bags for food, fresh produce, and garment packaging. They can also be used as lidding films for various cups, pods and containers for coffee, fresh produce, or prepared food packaging.
In this work, various flexible packaging films produced via blown film extrusion lines have been studied to demonstrate their performance for the above-mentioned applications. The suggested compostable solution has the same performance features as conventional flexible packaging materials. It has great optical and mechanical properties, will bond well to the print web, and has excellent heat-seal properties. These materials can be processed on standard pouch/sachet packaging machines or bag-making lines with high throughput.
Presenter: Mehdi Pakravan, Polykar Co.
10:25 - 10:45 a.m. Break
10:45 - 11:10 a.m.: Boosting Sustainability with Triple Bubble Technology
Triple Bubble technology helps advance sustainability efforts in the flexible packaging industry in two ways: (1) It supports recyclability by providing replacement options of traditional multi-material film structures, which are costly or impossible to recycle, with new mono-material ones that are easily recyclable. (2) It helps reduce EPR fees by providing the options mentioned in the point above and by offering significant weight reduction options of those traditional multi-material film structures.
Presenter: Adolfo Edgar, KUHNE Anlagenbau GmbH
10:45 - 11:10 a.m.: A Compostable Volatile Corrosion Inhibiting Packaging for Protection of Metals
Polyethylene bags containing volatile corrosion inhibitors protect ferrous metal parts during transit and storage. With increasing urgency in reducing the amount of polyolefin-based packaging material that end up in landfills, there is an interest in biodegradable/compostable packaging material capable of providing volatile corrosion inhibition (VCI) for short-term storage and transportation of ferrous metals. A new volatile corrosion inhibitor was developed that meets the National Association of Corrosion Engineering standard, NACE TM0208, "Laboratory Test to Evaluate the Vapor-Inhibiting Ability of Volatile Corrosion Inhibitor Materials for Temporary Protection of Ferrous Metal Surfaces." The chemicals used for this film were carefully selected to not interfere with composability of the final film and is certified 100% compostable by TUV Austria (OK Compost) for the EN 13432 standard.
Presenters: Mahin Shahlari and Mitchell Fillbach, NTIC
11:10 - 11:35 a.m.: Recyclable Mono Material Packaging Options with Electron Beam Technology
The use of electron beam technology to crosslink polyethylene and other polymeric films is not new. However, recent interest in the use of EB technology to facilitate recylability for mono materials is growing. This session details low-voltage EB technology in flexible packaging applications, specifically how EB crosslinking technology helps the functionality of mono materials for downstream processing. The presentation will discuss how these mono material crosslinked films are recyclable.
Presenter: Im Rangwalla, Energy Sciences Inc.
11:10 - 11:35 a.m.: Development of High Gas Barrier Shrinkable Film Using Polyglycolic Acid (PGA) for Mono-material
Polyglycolic acid (PGA) is well-known as the simplest polyester and biodegradable polymer, and PGA shows superior gas barrier property by orienting the amorphous sheet. This session will show that PE/PVDC/PE shrinkable film can be replaced by PGA-ML, and PGA-ML can be treated as mono-material PE for the circular economy. Results show that 1micron of PGA is enough for protecting food packaging of fresh red meats, cheeses, and such. A mechanical recycling test for PGA-ML is now being done in Germany.
Presenter: Ito Daisuke, Kureha Corp.
11:35 a.m. - 12:00 p.m.: Cavitation as a Tool for Sustainable Packaging Design
Cavitation involves the creation of small voids in a film by incorporating incompatible particles followed by orientation (typically machine direction orientation or biaxial orientation). Voids diffract light, increasing the opacity of the film, which is important for reducing ink usage and providing a light barrier. Cavitation also reduces film density, increasing film yield, reducing material consumption, and enabling floatability of conventionally dense polymers in recycle separation systems. Cavitation maintains improved mechanical properties of thinner gauge blown films. This session will describe new polymeric cavitation agent (PCA) technology that is engineered to overcome limitations of other techniques (chemical and physical foaming) for producing voids.
Presenter: Ryan McEneany, VOID Technologies
11:35 a.m. - 12:00 p.m.: Utilizing Spray Dried Lignocellulosic Nanofibers as a Nucleating Agent in PLA to Enhance Tensile and Barrier Performance of a Bio-Based and Biodegradable Composite
Despite its promises as a bio-based and biodegradable alternative to traditional petroleum-based polymers, polylactic acid (PLA) suffers from being quite brittle while also having worse barrier properties than non-degrading alternatives such as polyethylene, polypropylene, and polystyrene. In this session, we will show lignocellulosic nanofibers (LCNF), which have been spray dried to allow for facile melt compounding into PLA, as a nucleating agent to indirectly improve oxygen and water-vapor barrier properties and tensile properties. This demonstrates that spray dried LCNF is an adequate drop-in filler that requires no change to existing PLA extrusion processes.
Presenter: Troy Su, University of Toronto
12:00 - 1:35 p.m.: Lunch
1:35 - 2:15 p.m.: Keynote: The Future of Sustainable Flexible Packaging-Long-Term Strategic Forecasts To 2032
Results of a Smithers report includes an examination of sustainable flexible packaging developments for consumer-packaged goods (CPG), food and non-food, over the next 10 years, and how users and producers will adjust, in light of technological developments, regulations, consumer expectations, regulatory proposals, and major plans by CPG companies that are already shaping the 2032 market.
Presenter: Thomas Dunn, Flexpacknology LLC
2:15 - 2:20 p.m.: Break
2:20 - 2:45 p.m.: Use of Graphene Oxide Nanoparticles as a Barrier Coating for Food Grade Packaging
This session explores the development and evaluation of graphene oxide coating as a replacement for the aluminum foil layer in retort grade pouches, which is an important area of interest as we look to send humans to Mars. Compared to aluminum foil, used for hermetic barrier properties of retort grade pouches, a graphene oxide coating could compare favorably to the barrier properties of foil, but is lighter, more flexible, and allows for ash-free incineration.
Presenter: Michaela Gibson, Clemson University
2:20 - 2:45 p.m.: Closing the Loop While Closing Performance Gaps in Film Machinability: Advancements in Mono-material, Multilayer Film Solutions
Closing the Loop includes re-designing multi-material films into mechanically recyclable all-PE or mostly PE structures. Understanding packaging equipment variables and options for modification to run all-PE structures can help to further close gaps in packaging productivity relative to incumbent non-recyclable packaging. Here we provide a case study on how material selection in multi-layer PE films Designed for Recyclability impact the packaging productivity on a horizontal form-fill-seal standup pouch line.
Presenter: Michelle Tsui, The Dow Chemical Co.
2:45 - 3:10 p.m.: Performance PE Solutions Enabling More Recyclable Barrier Coex Thermoformed Films
New technologies such as ExxonMobil high-performance polyethylene (PE) and ExxonMobil's ExxtendTM technology for Advanced Recycling can help contribute to the circularity of plastic packaging. How can potentially recyclable films be designed without compromising the technical requirements that are needed throughout the value chain? A review of the flexible barrier packaging market including challenges and trends will show the basis for why this is one of the most important challenges facing the industry today. Examples in cast and blown thermoformed film applications will demonstrate how ExxonMobil high performance polyethylene and the incorporation of small amounts of EVOH (to help retain oxygen barrier properties) can be used to help displace the need for nylon.
Presenters: Martin Antensteiner, ExxonMobil Technology and Engineering Co., and Camille Duvalle, ExxonMobil Product Solutions Co.
2:45 - 3:10 p.m.: High Gas Barrier PVA/LDH Coatings for Flexible Packaging
In our study, we synthesized layered double hydroxides (LDHs) with a high aspect ratio using the calcination-reconstruction method to prepare a gas barrier coating for flexible packaging applications. The synthesized LDHs were mixed with different grades of polyvinyl alcohol (PVA) and coated onto a polyethylene terephthalate substrate using a simple bar coating approach. The coating weight and LDHs concentration within PVA were varied to optimize the coating properties. We used several methods, including transmission electron microscopy, scanning electron microscopy, wide-angle X-ray diffraction, atomic force microscopy, and rheological measurements, to investigate the microstructure of the LDH nanoparticles and PVA/LDH coatings. Finally, we measured the oxygen transmission rates of the coatings using permeability tests and analyzed the results using different permeability models.
Presenter: Emre Vatansever, Polytechnique Montreal
3:10 p.m. - 3:30 p.m.: Break
3:30 - 3:55 p.m.: Enhanced Oxygen Barrier Layers based on Cellulose Nanomaterials
Applications of cellulose nanomaterials (cellulose nanofibrils and cellulose nanocrystals) have received increasing attention in recent years. This presentation will cover recent developments in enhancing the use of cellulose nanomaterials as the primary component of the oxygen barrier layer within a flexible packaging system for foods. The advancements were achieved through the development of the understanding of the process of blade coating cellulose nanomaterials onto substrates.
Additionally, progress towards the reduction in the brittle nature of cellulose nanomaterial films has been achieved through the functional design of the layers using the targeted incorporation of plasticizers and water-soluble polymers.
Presenter: Daniel Franke, USDA Forest Products Laboratory
3:30 - 3:55 p.m.: Borstar Polyethylene as the Enabler for Designing Recyclable PE Packaging
In this presentation, we will discuss how challenges to redesign polyolefins to improve their recyclability are addressed using the advanced polyethylene polymers produced in the Borstar@ PE process. Unlike many polyethylene grades intended for packaging applications, Borstar@ PE grades are designed with a very high bimodality, which allows us to achieve a unique combination of properties; such unique combination can be particularly useful for the development of recyclable PE flexible packaging.
We will discuss few specific examples where the high bimodality of Borstar@ PE grades allows to either design recyclable PE films or allows to maximize the incorporation of post-consumer recyclate (PCR) into the film structure with minimal impact on the resulting film properties.
Presenter: Andrey Buryak, Borealis Polyolefine GmbH
3:55 - 4:20 p.m.: Production of Translucent Films from Nanofibrillated Cellulose for Packaging Applications
Performance BioFilaments uses northern bleached softwood kraft pulp and multiple passes through high-consistency refiners to produce nanofibrillated cellulose (NFC). As a result of the production process, the nanofibrils are relatively long and thin. This facilitates good retention of the nanofibrils on a forming fabric, making it possible to manufacture rolls of the material on conventional paper machines. The fibrils are known to have many interesting properties; one of which is being to increase the dry strength properties of paper when used as an additive in the production thereof.
Non-porous, translucent films can also be produced from furnishes comprising mostly of NFC, with potential applications in areas such as packaging. The degree of transparency of the film, as well as its mechanical and barrier properties determine which applications can be targeted. The work presented here describes results from extensive laboratory and pilot scale trials aimed at optimizing these characteristics.
The presentation will focus on strategies for improving (1) the optical properties (opacity, transparency, haze) and barrier properties of CF films by calendering and/or by using index matching polymers and (2) the uniformity and mechanical properties of NFC films by addition of refined fibers, and/or by using various additives and drainage aids.
The impact of the morphology of nanofibrillated cellulose on film properties was also investigated and will be discussed.
Presenter: Gurminder Minhas, Performance BioFilaments Inc.
3:55 - 4:20 p.m.: Putting the Consumer at the Center of Sustainable Packaging Innovation
In the backdrop of ambitious sustainability targets set across the packaging supply chain, consumers are increasingly aware of different packaging options that meet their lifestyle needs and their desire to care for the environment. Monitoring the consumer pulse on packaging will be a critical component to driving the adoption of meaningful packaging solutions from the industry that meet today's consumer needs with a focus on a sustainable future. We will share highlights of our extensive research over five years on the consumer perception of plastics and packaging, as well as the work that NOVA Chemicals is doing to innovate in packaging by putting the consumer at the center of the innovation process.
Presenter: Brant Wunderlich, Nova Chemicals
4:20 - 4:45 p.m.: Next GEN Cling Technology — PIB Free Blown Stretch Cling Film
Polyisobutylene (PIB) is the most popular additive to deliver cling for blown stretch cling film. PIB is a viscous liquid at room temperature and needs to be injected into the extruder to mix with polyethylene (PE). Due to the partial incompatibility between PIB and PE, PIB migrates to the film surface and brings the cling property to the film. However, PIB creates many hassles for film converters. We have developed a PIB-free co-extruded blown stretch film, with optimal formulations via Dow's unique resins in the cling and release layers, to deliver desired cling performance. This solution eliminates hassles of PIB and creates a high-performance one-sided cling film that delivers high cling force and low unwind force.
Presenter: Rajen Patel, The Dow Chemical Co.
4:20 - 4:45 p.m.: Partnership for Sustainable Solution for Barrier Properties
Presenter: Guenther Hering, Henkel Corp.
4:45 - 5:25 p.m.: Keynote: Flexible Packaging Past, Present and Future: Reflections on a Century of Technology Advancement
Flexible packaging is the fastest growing packaging format due to its ability to meet packaging needs at the lowest cost and with the least amount of material usage. The presenter will trace the history of flexible packaging, describing major developments in technology and the science behind them. Learnings from the past, guided by improved scientific insight and engineering principles, can be leveraged to adapt flexible packaging to changing market, societal, and regulatory demands. The presenter will interject personal observations from his career in the industry spanning five decades, highlight current challenges, and project into the future.
Presenter: Barry Morris, Dow
6:10 - 8:40 p.m.: SPE FlexPackCon Reception, sponsored by Nova Chemicals (offsite: 463 Sainte-Catherine Street West, Entertainment District, Metro Place-des-Arts)
Le Balcon is Montreal's most exciting entertainment venue — the ideal place to experience talented artists in an intimate yet festive setting. The unique dinner-show format combines superb market cuisine with top-notch performances, resulting in a truly magical evening.
Thursday, October 12
8:00 - 8:15 a.m.: Welcome / Acknowledgements
8:15 - 8:55 a.m.: Keynote: In Single-Use Plastics, the Issue is Single-Use, Not Plastic
Although plastic seems to have become the icon for "environmental evil," a comprehensive and scientific view on the issue and the alternatives is seldom provided. Life Cycle Assessment has historically provided such holistic view by encompassing the entire lifecycle of a product and a comprehensive set of environmental indicators. However, the more recent attention on plastic litter in the environment, particularly the marine ecosystems, had not yet been integrated into the LCA methodology. Decisions have thus been made based on a plastic-reduction focus, without considering the potential impacts of the alternatives that would fill the function left unfilled by the plastic reduction.
The complex and inter-related issues of plastic sustainability can now start to be disentangled and put into perspective — with each other and with the alternatives — with an objective and scientific basis using life-cycle assessment.
Presenter: Anne-Marie Boulay, CIRAIG
8:55 - 9:00 a.m.: Break
9:00 - 9:25 a.m.: Recyclable Oxygen Barrier Packaging: A Sustainable Solution for Flexible Food Packaging
Oxygen barrier flexible packaging is a considerable sector in the food packaging market as they allow for increasing the shelf life of sensitive food products like meat and poultry. However, barrier plastic films are usually made of multilayer structures with low sealing temperature skins (usually PE or PP), and an oxygen barrier layer (usually nylon or EVOH) as the middle layer. The multi-material nature of the oxygen barrier films makes their recycling a challenge. Finding solutions for sustainable oxygen barrier films is essential in reducing their environmental impact.
In this presentation, we investigate two sustainable oxygen barrier solutions: using special compatibilizers to improve the compatibility of different components during recycling and using barrier adhesives. Advantages and drawbacks of each technology will be discussed in detail.
Presenter: Ebrahim Jalali Dil, PolyExpert
9:00 - 9:25 a.m.: Sustainable Flexible Packaging Guidelines for the Food Industry
To help the food industry through their quest towards sustainable packaging alternatives without going into greenwashing, the Food Packaging and Engineering Institute (Institut de Technologie en Emballages et Génie Alimentaire – ITEGA) has developed a practical guide of what to consider for sustainable food packaging. It includes basics role of food packaging, actors involved in sustainable packaging design and their roles, actual sustainable trends, consumer perceptions as to packaging, and an eco-design approach for the industry. Since flexible packaging is greatly used by the food industry, an emphasis on this category will be presented.
Presenter: Anne Maltais, ITEGA
9:25 - 9:50 a.m.: Taking up the Challenge to Combine High Quality and Recyclability of Polyolefin Films Thanks to a High-Performance Additive Solution
Circular use of plastics is a necessity. How? Only 10% to 15% of all plastic packaging material is collected for recycling. From that, only 10% is effectively recycled, leaving around 80 million tons of waste material unexploited. This could change by using the right technology and turning the waste into "renewed" valuable raw material. However, repeated exposure to heat and shears will cause exponential degradation of the plastic material especially if it goes through multiple recycling stages. We'll present industrial case studies that show the value of a proper stabilization package that allows the retention of flow and polymer integrity, even with increased recycled content, inducing a reduction of gels and black specks formation, in blown PE films and even in BOPP films.
Presenter: Emilie Meddah, Clariant Corp.
9:25 - 9:50 a.m.: Plastics Recycling: State of the Industry
Targets set by brand-owners and regulations have been contributing to a growing demand for recyclates globally. However, supply to fulfil those targets is still limited, especially for high-quality food-grade recycled resins to be used in food and beverage packaging. This session will cover:
• Recent developments in regulation related to plastics sustainability globally and their impact on the recycling industry.
• Targets and progress of fast-moving consumer goods (FMCGs) on plastic packaging from recycled material.
• Insight into the capabilities and challenges in the recycled polymer industry.
• Deep dive on the global and North America recycling supply by country, polymer, and feedstock source.
• Outlook on the required recycle volumes to achieve industry targets.
• Pros and cons of chemical recycling and its role in contributing to the recycling industry in the mid and long terms.
• Chemical recycling footprint globally and in North America, including supply by country, technology, feedstock source, and recycled product.
• Recycled plastics pricing drivers and mechanisms, globally and in North America.
• What's next for recycled plastics in terms of sorting and collection, industry development, end-markets, and supply chain.
Presenter: Paula Leardini, ICIS
9:50 - 10:15 a.m.: Additive Solutions to Improve the Recyclability of Polyolefins
With the increasing awareness of plastic pollution issues, there is a clear and present need to recycle plastic flexible packaging to support the goal of the circular economy. In this work, solutions to stabilizing polyolefins for recycling and recycling multi-materials plastic films are presented, including synergistic blends of liquid phosphite masterbatches with high solubility, and high activity phosphites with other stabilizers. Our novel compatibilizer provides the possibility of recycle-ready multi-material film structure design and improves the sustainability of the multi-material films.
Presenter: MiaoMiao Xiao, Ingenia Polymers
9:50 - 10:15 a.m.: Tackling the Decontamination Challenge: Nanorecycling Plastic Waste
While plastic pollution is an increasingly concerning issue, access to high-quality feedstock is a major obstacle to establishing reliable, large-scale recycling streams. Even in closed-loop recycling systems, companies face the challenge of material contamination. Pyrowave has developed an innovative technology of nano-recycling that purifies these materials at the molecular level, removing all undesirable contaminants and returning the resin to its virgin state. The patented technology makes it possible to process mixed plastics, such as plastic films and flexible packaging, despite the contaminants that may be present. The technology is low-carbon, electrified and provides 100% traceable resins with uses identical to those of virgin resins.
Presenter: Virginie Bussieres, Pyrowave
10:15 a.m. - 10:35 a.m.: Break
10:35 - 11:00 a.m.: Synergistic Effect between EVOH and Polyethylene with UltraGuard for Oxygen and Moisture Protection in Flexible Packaging
EVOH and polyethylene are often coextruded in flexible packaging to enable high-barrier recyclable structures. While EVOH is used as an excellent oxygen barrier, it is typically reported as having a poor moisture barrier. Polyethylene is used in flexible packaging for its wide recyclability, sealing properties, and, in some cases, its use also helps improve the moisture barrier but lacks an oxygen barrier. The high permeation levels of oxygen or moisture in a flexible package can result in spoilage or physicochemical changes in a product evidenced in changes in flavor oxidation (rancidity), and texture, among other characteristics that directly affect the product's shelf life. Therefore, the packaging normally requires the use of nonrecyclable materials to reach the minimum levels of barrier performance.
In a collaborative effort, Kuraray and Milliken explored a coextruded EVOH and PE film structure that has excellent oxygen- and moisture-barrier performance, in addition to being potentially recyclable.
Presenters: Didier Houssier, Kuraray America Inc., and David Caro, Milliken
10:35 - 11:00 a.m.: Advances in End-of-Life Technologies and Sustainability of Flexible Film Packaging, Multilayers, Barrier Structures, and Pouches
Flexible packaging is more efficient and economical than other physical formats because of lower material and energy consumption, manufacturing and transport costs, reduced food and packaging waste, and favorable LCAs and carbon footprint. Despite this, it continues to encounter opposition from environmental and anti-plastics groups and government legislation due to challenges with waste management worldwide, difficulties in end-of-life collection, sorting and mechanical recycling of film structures, and concerns about "single-use" packaging, sustainability, and the circular economy.
To combat this, and to eradicate disposal by landfilling and incineration, a range of initiatives is under intensive development to allow reclamation of flexible packaging waste. These developments and innovations are surveyed to demonstrate the scope and intensity of current activities, areas of advancement and future developments.
Presenter: Terence Cooper, ARGO Group International
11:00 - 11:25 a.m.: Accelerating the Package Development Process with Predictive Modeling
Today's flexible packaging faces an ever-changing environment of new sustainability demands, regulatory requirements, and material options. Developing multilayer films that meet these increasingly complex demands without sacrificing performance or increasing costs is extremely difficult.
The fast pace of change can also make it impractical or too costly to evaluate and compare different solutions on commercial film and converting lines. Mathematical models and online tools that accurately predict multilayer film properties can help manage these complexities and accelerate innovation with fewer trials. This presentation will demonstrate how Nova Chemical's BONFIRE Film Development Platform can accelerate the film development process by predicting properties of multilayer films and laminates, identifying the best materials for specific applications, and educating emerging film development professionals. BONFIRE 6.0 enhancements including new predictions and model improvements will be presented using case studies.
Presenter: Dan Ward, Nova Chemicals
11:00 - 11:25 a.m.: PRFLEX: Improve the Recycling Rate of Flexible Plastic Packaging
Flexible plastic packaging represents a significant portion of plastic packaging used in Canada, but its recovery rates remain low. In the context of the evolution of extended producer responsibility (EPR) across the country, a consortium made up of the Canadian Plastics Pact (CPP), the Chemistry Industry Association of Canada (CIAC), Circular Materials, the Circular Plastic Taskforce (CPT), Éco Entreprises Québec (ÉEQ) and the Recycling Partnership have set themselves the ultimate objective of increasing the recycled content of packaging by improving sorting and recycling capacities throughout the country. This presentation will review the results obtained and detail the next steps that could affect the flexible plastic packaging production industry.
Presenter: Charles David Mathieu-Poulin, TC Transcontinental
11:25 - 11:50 a.m.: Revolutionizing Packaging: Achieving Sustainability and Performance With PE/PA Multilayer Films
The recyclability of single-use packaging has driven our industries sustainability research efforts over recent years, and "designed-for-recycling" guidelines have been one of the most used methodologies to address the challenge. First versions of these guidelines focused on monomaterial PE film structures as the evident solution. However, this approach brought several drawbacks in terms of film performance and protection of the packed goods.
We will discuss the evolution of nylon's role in multilayer flexible PE packaging, including the acceptance of PE/PA films by most of the existing recycling organizations globally. Additionally, we will highlight how this allows packaging designers to create sustainable films without compromising performance and show examples of applications using recycled resins containing PE/PA.
Presenter: Brad Celmer, UBE America
11:25 - 11:50 a.m.: Session To Be Announced Soon
11:50 a.m. - 1:30 p.m.: Lunch / Break
1:30 - 2:10 p.m.: Keynote: Towards Recyclable Flexible Packaging: Boosting Demand, Supply, and Everything In Between
To package its products, like candy, pet food, and grains, Mars primarily uses flexible plastic. While flexible plastic packaging offers many advantages, North America's recycling rate is currently very low. This presentation will cover Mars's work to explore alternative solutions, design for recyclability, and increase recovery.
Presenter: Eadaoin Quinn, Mars Inc.
2:10 - 2:35 p.m.: The Future of Packaging Is Circular!
Waste processing needs a robust recycling eco-system to fix the limited options for multilayer flexible packaging at its end of life. Regenerative Robust Gasification (RRG) is the "keystone" robust technology to be located at landfills and incineration facilities. RRG is compatible with all other recycling methods because it accepts 100% of plastics and all other waste that ends up at landfills or incineration without sorting, exception, or limitation. This presentation will focus on three aspects: (1) the fundamentals of the science; (2) the business model; and (3) scalability. We will clarify the problem, share a solution, and recommend what the flexible print and packaging industry can do.
Presenter: Michael Ferrari, Consortium for Waste Circularity
2:10 - 2:35 p.m.: Biaxially Oriented PLA Films with High Strength, Clarity, and Puncture Resistance
Poly(lactide) (PLA) has received tremendous attention from both academia and industry due to its ability to address environmental problems related to plastic pollution and persistence. However, PLA's inherent brittleness, poor thermal stability, low elongation at break, and poor melt processing prevent its use in a spectrum of applications without modification or specialized processing.
One such technique to increase the strength and clarity of PLA is biaxial orientation, which allows for stress induced crystallization. Films such as these have been used in multilayer laminates as a printing layer. Current industrial standards include cellophane and Biax PLA, which function in compostable applications. Films of modified PLA resins were created using biaxial orientation, and offer a biobased and compostable replacement to that of biaxially oriented polyolefins such as PE and PET.
Presenter: Anthony Keyes, Natur-Tec
2:35 - 3:00 p.m.: Safe Food Sensitive Colorimetric Indicator for Detection of Volatile Gases (Ammonia) During Fish Spoilage
Safety of food products is of prime importance for consumers and manufacturers. This study is about the preparation, characterization, and evaluation of an FDA-approved sensitive colorimetric sensor to evaluate pH variation of fish packaged products through the detection of volatile gases (TVB-N) during their spoilage.
Presenter: Maryam Ameri, Polytechnique Montreal
2:35 - 3:00 p.m.: Development of the First FDA Cleared Aseptically Produced Medical Intravenous Solution Container
Presenter: Len Czuba, Czuba Enterprises Inc.
3:00 - 3:15 p.m.: Break
3:15 - 3:35 p.m.: Considerations in the Development of Non-Fluorinated Processing Aids
Alongside the rapid transition of the polyethylene industry away from fluoropolymer-based processing aids, the development and commercialization of non-fluorinated technology has been significant over the last few years. This presentation will cover important considerations and screening methods used at Nova Chemicals for the development and commercialization of non-fluorinated processing aids. In addition to melt fracture clearing efficacy, mechanistic insights, interactions of PPAs with antagonistic additives, screening methods for die-lip build-up, and product performance will be discussed.
Presenter: Joshua Heidebrecht, Nova Chemicals
3:35 - 3:45 p.m.: Non-PFAS PPAs for Polyolefins
With the polyethylene industry transitioning away from fluoropolymer-based processing aids, converters and film producers are relying on the development and commercialization of non-PFAS PPAs to maintain current rates and product performance. This panel discussion will cover the efficacy of Nova Chemicals non-fluorinated PPA technology, showcasing that alternative chemistries can be implemented in downstream applications as a drop-in replacement to the incumbent PFAS PPAs.
Presenter: Zach Charlton, Ingenia Polymers
3:45 - 3:55 p.m.: Overview of Evaluation of PFAS Free Additives
Quick overview of the different technologies for PFAS free additives. Discuss the methods for evaluating the PFAS-free additives. Discuss the issues of replacing the current PFAS additive with one PFAS-free additive.
Presenter: Dan Moldovan, Shell
3:55 - 4:05 p.m.: Eliminating PFAS: The Great Packaging Race
The EPA's proposal to designate two per- and polyfluoroalkyl substances (PFAS) as hazardous substances created an industry race to commercialize alternative solutions. What is the current status? What work still needs to be done? What have we learned along the way? How do we anticipate and plan for future challenges?
Presenter: Rodney Weaver, Techmer p.m.
4:05 - 4:15 p.m.: Non-Fluorinated PPAs
With the polyethylene industry transitioning away from fluoropolymer-based processing aids, converters and film producers are relying on the development and commercialization of non-PFAS PPAs to maintain current rates and product performance. This panel discussion will cover the efficacy of Nova Chemicals non-fluorinated PPA technology, showcasing that alternative chemistries can be implemented in downstream applications as a drop-in replacement to the incumbent PFAS PPAs.
Presenter: Joshua Heidebrecht, Nova Chemicals
4:15 - 4:25 p.m.: PFAS-Free Regulations in US
Presenter: Nhat Nguyen, Chemical Watch by enhesa
4:25 - 5:05 p.m.: PFAS Panel Discussion
Panelists: Joshua Heidebrecht, NOVA Chemicals; Rodney Weaver, Techmer p.m.; Zach Charlton, Ingenia Polymers; Nhat Nguyen, Chemical Watch by enhesa; Dan Moldovan, Shell
Lisa McTigue Pierce is Executive Editor of Packaging Digest. She's been a packaging media journalist since 1982 and tracks emerging trends, new technologies, and best practices across a spectrum of markets for the publication's global community. Reach her at [email protected] or 630-272-1774.
Sign up for the Packaging Digest News & Insights newsletter.
You May Also Like
---