Top trends for 2014
Top trends for 2014

Meet the new trends; same as the old trends—but with some twists and nuances.

Packaging Digest tapped into the mind trust of our editorial advisory board to discover what trends some of them see that will have the most impact on their packaging decisions in the coming year (see "Our expert panelists" below). 

Hear what they have to say about sustainability, collaboration, cost savings, competition, health and wellness, authenticity, differentiation and communicating to the consumer.
Our expert panelists
• Oliver Campbell, Director, Worldwide Procurement, Packaging & Packaging Engineering, Dell
• Kim Carswell, Group Manager, Owned Brands Packaging, Target
• Joe Hotchkiss, Director, Michigan State University, School of Packaging and Center for Packaging Innovation and Sustainability
• Joe Keller, Section Head, Packaging Development, Global Packaging Sustainability, The Procter & Gamble Co.
• Peter Macauley, Director, Global Packaging & Sustainability, Abbott Laboratories
• Michael Okoroafor, VP-Packaging R&D/Innovation, H.J. Heinz
• Ron Sasine, Senior Director of Packaging, Private Brands, Wal-Mart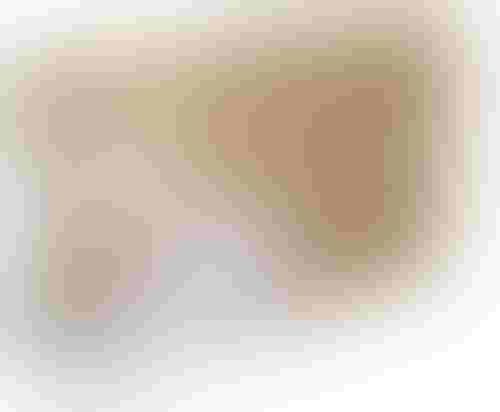 Dell straw pulp box
Packaging Digest: What market trends are you seeing and how are they impacting packaging?
Campbell: In the tech industry, we see more demand for sustainable or green packaging among our customers. Ernst & Young has a recent statistic that the largest category of shareholder proxy activity is for sustainability, at 38 percent, and that is up about three times from several years ago. I'd say that's a market trend around sustainability—as well as a societal trend that we see in government regulation from Australian packaging regulations and Canada take-backs. 

The trend in sustainable packaging is being backed up by investment in research and new factories. The industry is walking the talk. It makes me feel good about the future.

Continued supply chain efficiency is another trend within Dell. For packaging, it's is how can we get smaller packages while maintaining quality and providing a better customer experience.

One final trend is the programs being structured around 2020 initiatives. Dell just launched our Legacy of Good Initiative. We have 20 different 2020 goals focused on the environment, communities, and people. Our zero waste packaging for 2020 is among those. What that means is all Dell packaging by 2020 will be either recyclable or compostable, plus it has to be sustainably sourced.
Keller: I'm in hair care now at Procter & Gamble. It's a fairly fast-paced category. We're seeing a lot more competition on every level in our businesses. So we're continuing to look at how to use packaging to differentiate our products—whether that's through more sustainable packing options or decoration techniques, those types of things.
Where's the additional competition coming from? Is it local or global? What are the drivers?
Keller: The competition is more new start-up brands. They wouldn't necessarily be global, but sometimes they are. Even local, small brands are trying to offer something new to the consumer. 

As P&G, we need to continue to show why we are different, what do we bring to the consumer—and packaging obviously is a key driver in that because it's right there at the shelf.
So you need to show the value proposition of your products. How is that going to translate on the packaging side?
Keller: Our advertising channels have changed vs where they were 10, 15, 20 years ago. That will drive more importance on making sure we stand out on the shelf. It helps to communicate the quality proposition we have to the consumer. It's pushing us to rely more on the packaging to do that.

The need to differentiate still drives a lot of packaging projects. Mike, Heinz recently came out with a new plastic bottle to better differentiate on the shelf. What can you tell us about it?
Okoroafor: The consumer motivation for redesigning our bottle was twofold: to differentiate and to provide better ergonomics. 

Since Heinz came up with upside-down bottle, everybody has copied us. So when you look at the store shelf for ketchup bottles, they look the same. Packaging should be your biggest media. If everybody looks like you, there's no differentiation. 

We wanted to design a plastic bottle that would maintain the iconic impression of the Heinz glass bottle, but offer better differentiation on the shelf. The new bottle is called the thunderbolt design, like the Thunderbird car that Ford came up with. 

We also wanted to design a bottle that everybody can hold and squeeze without any difficulty. The new ergonomic design allowed us to reduce the weight of the bottle without sacrificing the strength. In a compression test, the top load is actually slightly better than the original one because of this smart design.

When it comes to packaging design development, while we address emerging markets outside of this country, we also have to address emerging channels in this country. People who immigrate to the U.S. become an emerging channel. Near Lancaster, PA, one of the biggest restaurants is a Peruvian restaurant. Why is that? A lot of Latino people from Peru are in that area. Which means we have to think about how we'll deliver the food or the beverage-and your delivery vehicle is your package.
What is the implication for packaging because of emerging channels? Is it using a structure that they're familiar with? Is it graphics? Is it all that?
Okoroafor: It is all of that. But the point you make about structure is critical because that way you can make it more affordable. For instance, I can offer you ketchup in a plastic bottle or, same quality, in a pouch. In the emerging market, like Brazil, they love the pouch. So for them, it doesn't mean less quality. As long as your shelf life is the same and we try to do that through science.

But you also have to think about merchandising. Your package has to do more than just to protect. That merchandising means that you have to come up with winning graphics.
Carswell: From a retailer perspective, health and wellness is definitely a trend. And when it comes to packaging, we are continuing to push the envelope in a sustainability space more. We expect to keep doing that because the consumers in the store are looking for that more than they were five, 10 years ago—and will probably look even more for it in the future.
The things that we've done in the past that we know are good for the environment—like less packaging, make it more recyclable, make it recycled content-are understood by consumers. The things they might start to understand are use of renewable materials and other second-tier improvements to the package design.
Okoroafor: Sustainability is here to stay. Obviously, people don't want to be asked to pay for sustainability, but it is your key to the consumer's door. Without that, you're not entering.
Sasine: Where we're really making a good deal of progress is linking our sustainability efforts farther up into our supply chain. We began eight years ago with a great deal of effort around sustainable packaging and made some large commitments and were able to deliver on those earlier this year. (See www.packagingdigest.com/Walmartgoal.)

What we've found is we can make similar progress with suppliers of all the products we sell and not just in packaging-by putting out some tools that people can use, particularly our buyers as they make decisions about products. Our sustainability index is now rolled out across all of our categories and buyers are using it as they analyze products. 

It's had an interesting impact on us in packaging. It's creating additional visibility into cost and—by packing and shipping more efficiently—how we can drive costs and continue to maintain that sort of customer-focused cost reduction that Wal-Mart is famous for. For us, sustainability has always been an objective and we've always strived to connect sustainability to our ability to deliver everyday low prices. We're starting to see that come to fruition in a lot more of our categories in a very meaningful way. It's been an opportunity to do the right thing and cut our costs at the same time.
Macauley: I would echo a lot of the same items when we talk about sustainability, but I will take a different tact and talk more about healthcare. Think pharma, think med devices, think nutrition. 

Healthcare hasn't had the same kind of sustainability pressure points as the CPG brands. It's starting to get a much better awareness and push. We're seeing sustainability drive more design efforts. A lot of that can simply be, within a hospital setting, how do we increase our ability to recycle? 

From a packaging designer's point of view, we are starting to look at how we can help our customers separate the packaging for reuse or for recyclability. 

A second trend we've had for a while is an increased amount of collaboration. Ron pointed to it, as well—going upstream. We are clearly working better across our overall value chain and generating more aligned sustainability metrics, which is still a missing link.
Hotchkiss: One of the emerging issues you're going to hear more about is the role of packaging in food waste. The issue of how much of a product doesn't get sold for whatever reason is becoming a day-to-day driver.

I use the analogy that packaging is like bridge building. Anybody can design a bridge that absolutely guaranteed will not collapse. The problem is that no one could afford to use it. A good bridge builder builds a bridge that just barely doesn't collapse. That's the optimum. And that's the same thing in packaging, getting the right amount of barrier so the product shelf life is just right.
Okoroafor: One of the biggest trends we see is...You have to design for affordability. But affordability doesn't mean cheap. You have to make sure your packaging is affordable for these consumer demographics: the struggling, the middle class and the affluent. 

It means you have to rethink how you innovate. You have to innovate for growth and productivity so you can make your product available at the lowest possible cost while you still make your margins.
Macauley: As we strive for new innovation, there's sometimes going to be a cost impact. Do consumers understand that?

A missing link is, where is new technology in terms of its lifecycle to provide new solutions? Take biopolymers, for example. Biopolymers have been discussed and are rolling out, but are they at the level where we feel they should be today vs what we thought they were going to be five years ago? To provide those sustainability solutions—if it's not a reduction; if it's more renewable type materials—there's sometimes going to be a cost impact. Can we pass that on to our consumers or not? The feedback so far is "not." 

Keller: There is more pressure to drive costs out of the system and be especially conscious of capital and making that stretch as far as it can. We only have certain amounts of money. Sometimes we're going to choose to put it towards packaging or capital and sometimes we're going to choose to put it in other places. I haven't seen any major shifts from what I'm seeing on costs other than just the increase in focus on it.
Campbell: At Dell, we're focused on cost reduction primarily through innovation. As a tech company, innovation is part of our DNA and we tap into the resident brainpower in the company to come up with smarter solutions. The use of the term cost reduction is almost a disservice because if you look at innovation through the lens of value creation, you get to different points. Can you do the same thing at lower cost or can you do something better at lower cost, which is an improvement in value for our customers? A great example of where we're doing something at lower cost but better performance is our new wheat straw packaging. Our supplier just dedicated a $50 million plant in China [in October 2013]. Yes, investments are being made where they're smart and yield better customer value.
Keller: One of the things we're looking for, too, is what we consider "platform" ways to reduce costs. What we look for from suppliers is, how can we leverage technology across our different products and not just in one specific area? That's something we always look to leverage given the focus on resources with our company and trying to be more efficient with not only our money, but our people.
Carswell: If you can share your strategic views early to inform and influence your supply chain partner's direction in their capital investment, it's huge. Maybe certain projects could advance or other ones could be quickly killed. That helps with the cost equation vs thinking it's about the pennies on the unit you're talking about.
Campbell: That's a good point. We tied our wheat straw back into a social trend in China. This is what's made it so compelling. A lot of the air pollution in China is from burning of agricultural waste, such as rice and wheat straw. Now we're creating an application which creates a market for what was formerly waste. When you do those types of things, and it saves money, it becomes much easier to justify the capital investments.
Sasine: One of the things Wal-Mart has been spending a good deal of time looking at over the past few months is the revitalization of American manufacturing. As the market for manufactured products and consumer opportunities grows in the U.S., there's also going to be an upstream demand for packaging, components and other materials that go into providing that finished product. A good deal of capital investment opportunity will be tied to that. 

It's encouraging more local supply for product as manufacturing comes back into some of our communities. Lots of towns were known for what they made. That sort of community-centered manufacturing is set for a rebound in the U.S. That ties back into cost. Clearly the cost of transportation is a critical part of what's eventually paid at the checkout by consumers. The cost of labor in many of these markets around the world is also a part of that component. When all of the pieces get added together, we're seeing that local manufacturing in many parts across the U.S. is becoming more competitive. That makes it an important time to consider packaging reinvestment.
Hotchkiss: Cost reduction is always a driver. But people are looking at it much broader because it's not just the cost of the primary container that you've got to focus on. You've got to focus on logistics, supply chain, all of the costs that go with distributing products. You've got to focus on costs in terms of product loss. You've got to focus on costs of your consumers. If you put a cheaper package out there but it drives 10 percent of your consumers away, you haven't done the company any good at all.
Okoroafor: [Going back to trends,] an emerging trend I see is consumer interactivity—using mobile devices to communicate with the consumer. 

That interactivity encompasses everything from personalization to communicating directly, one-on-one with the consumer. And packaging becomes your trigger for that virtual communication. 

Look at the emergence of NFC, near field communication. You could be walking down the ketchup aisle and a package would tell you "I'm now zero calorie" or "Please buy me. I'm on sale." The packaging is triggering it because of printed electronics. Goods can interact with mobile devices. I see this trend going into the future for a long time. Watch out for printed electronics.
Do you think printed electronics is going to be done at the supplier level, or do you see it as something that brand owners are going to do online, on the fly, to get additional levels of personalization?
Okoroafor: The initial idea of going into printed electronics was so people can deliver it online quick, easy, low cost. Ultimately, I think brand owners will be doing it. Because I want to be able to do personalization as fast as my current mass production. And that is a reality with printed electronics. It'll be just like printing with your inkjet printer.

.
Sign up for the Packaging Digest News & Insights newsletter.
You May Also Like
---