Awards recognize foodservice packaging innovations
Awards recognize foodservice packaging innovations
In 2000, when the Foodservice & Packaging Institute, Inc. launched its first-ever packaging competition, the Package/Machine of the Century Awards, a breadth of innovation in packaging materials and technologies was fairly guaranteed. This year, following up with the Best of the Best Awards, the association limited eligibility to only those single-use foodservice packages introduced since the new millennium. The result? A lineup of award-winning packages so inventive that they match, if not rival, the innovation of their century-in-the-making '00 competition counterparts.
"The idea behind the competition is to encourage our industry to be innovative and to consider bringing to market interesting packaging that meets consumers' needs," says FPI president John Burke. "I'm not sure we would produce enough entries if we held the contest every year, because it takes some time between the expression of a need for a particular type of packaging, and actually creating a package that is ready for end use. Every two years seems to be the right time frame."
Taking a completely materials-based approach this year, the '02 competition eliminates categories such as Best Promotional and Best Environmental package, found in the Century's Best edition. Instead, single-use foodservice packages are evaluated against similar products made from paperboard, foam plastic, plastic, paper or pulp, and aluminum.
"Materials development and technology has always driven packaging, and will continue to do so," says Burke. "This is evidenced by the winning packages in this year's competition."
The packages submitted by this year's entrants, which numbered more than in the inaugural year of the competition, were judged on their ease of operator/customer use, product performance, source reduction/environmental impact, technology/innovation, industry impact, and promotion/market appeal.
Hot cup, cool package
Dually honored, the 24-oz PerfecTouchw cup (A) from Dixie Foodservice Business of Georgia Pacific Corp. was named as the 2002 Outstanding Single-Use Foodservice Package, and earned first place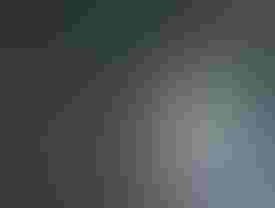 in the Best Paperboard Single-Use Foodservice Package category. The insulated cup, first introduced in 8-, 12- and 16-oz versions in '97, was developed in response to the growth of the specialty coffee segment in the late '90s, says Sharon Tett, Dixie market development manager. "Specialty coffees are brewed at higher temperatures than regular blends," she explains. "Market research told us that consumers preferred drinking specialty coffee in a paper cup rather than in foam. Double-cupping was economically unfeasible for the end user, so we developed the PerfecTouch with patented insulation properties, which eliminates the need for double-cupping."
In '00, a 20-oz PerfecTouch was introduced, and in '01, the 24-oz version became the first hot paper cup of that size in the industry, according to Tett. "Over the past several years, consumers have been demanding bigger and bigger beverage sizes for their cold drinks," she remarks. "That same demand spilled over into the coffee industry."
What makes the cup unique is its proprietary insulation technology, which the company says includes no foam insulation, but remains comfortable to the touch when hot beverages are added. This means that double-cupping, java jackets/sleeves and napkins, normally used with standard paper cups, are no longer necessary. This results in decreased packaging costs, less storage space and less waste. The cups are also environmentally friendly, as opposed to their foam competitors.
Providing an upscale look and feel that complements and enhances beverage programs, the cup uses a proprietary, non-slip coating for better holding and can be customized with the user's graphics. Simply stated by Tett: "This package communicates better-quality beverages."
Stock cup patterns include Coffee Design, Simply White, Aurora and a new Beans design. Matching lids are offered in a range of styles, including black and green dome lids, and flat white lids, among others.
Less is more
A close second in the paperboard category (B), Dopaco's Pocket Tray does double duty as a tray and portion cup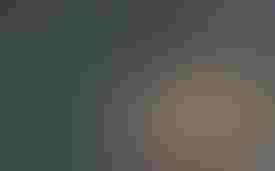 for duos such as French fries and ketchup, fried chicken and cole slaw, nachos and dip, and other foodservice combos. A standard 6 x 8 x 1.5-in. paperboard food tray when nested, the Pocket Tray includes a separate flap that, when opened, creates a 3.5-oz-capacity pocket at one end of the tray for condiments, side salads, etc.
"For the foodservice operator, it takes a tremendous cost out of the business," says Rick Brown, director of sales & marketing for Dopaco. "It's much cheaper to use a container with a pocket for condiments as opposed to using a paper souffl? or a plastic portion cup."
Made in Dopaco's Downington, PA, plant, the trays are manufactured from single .016 SBS blanks and can be either flexo- or gravure-printed. The only size available at present is a 3-lb capacity, but Brown says that 1- and 5-lb versions may be added, depending upon market demand.
Applications thus far include stadiums, universities, fast-food environments and others. "The response has been very enthusiastic," relates Brown. "For operators, it has significantly cut costs, as well as decreased the prep time needed compared to the items it replaces. For users, it transports easily and allows for dipping into the pocket. So, it's a win-win."
Raw talent
The culmination of years of research and development, EarthShellw Corp.'s Hinged-Lid Sandwich and Salad Container (C) competed for and won first-place designation in the Best Foam Plastic Single-Use Foodservice Packaging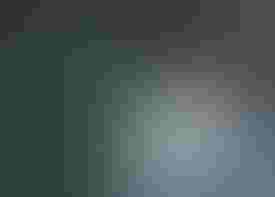 category against containers more aptly fitting the classification. Meeting foam plastic packaging head-on in the market place, EarthShell's patented composite base material is comprised of two natural and renewable materials: limestone and starch.
According to EarthShell, throughout the clamshell's entire life cycle?from the gathering of raw materials through production, use and disposal?it is environmentally preferable to traditional plastic and paper hinged-lid containers. EarthShell packaging uses less total energy and less fossil energy, and results in lower greenhouse gas emissions, and air and water emissions, the company says. Coated with biodegradable coatings, the clamshells are fully compostable and recyclable, as well.
"A little more active," than EarthShell's first packaging products?plates and bowls?says John Nevling, EarthShell's director of product management and environmental affairs, "the clamshell has a hinge, a locking mechanism and a rather interesting geometric design, with a square bottom and a round top, that appeals to consumers."
Not just for aesthetics, the shape of the container provides functional benefits, as well, he notes. When closed, the container allows a sandwich to fit snugly against the round top, without sliding around. Once the container is opened, its square bottom provides finger room, allowing the sandwich to be easily lifted from the package. A twin tab-and-slot closing mechanism provides users with a secure lock and "the extra assurance they get from having essentially two chances to be sure the container is closed," says Nevling. Structurally, the container is sturdy and stackable, he adds.
The EarthShell clamshell is also designed to keep sandwiches at their peak moisture content. "Sometimes when you open up a polystyrene container, you get all these droplets of water on the inside, and your bun is all soggy. Or, with a paper container, sometimes the burger is already starting to get dry, because the container is letting out too much moisture," says Nevling. "What we've done is engineered the package to balance that moisture-loss rate so that you end up with a moist burger that's not soggy."
Containers, which carry the EarthShell logo, can be offset-printed in any number of colors. They are produced in Owens Mills, MD, by Sweetheart Cup Co., under license from EarthShell, with customized manufacturing equipment. Because the container's raw materials have a stable, low-cost profile, says Nevling, the packaging is competitively priced with high-quality disposable paper and plastic containers.
A double vision
Positioned market-wise between a standard white polystyrene container and a more expensive clear-plastic foodservice package, Pactiv's Premierw black-foam clamshell containers (D) took second place in the foam-plastic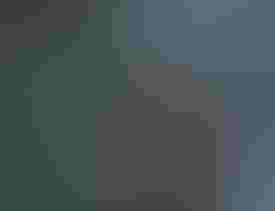 packaging category. Available in five sizes ranging from 6 to 9 in., with and without compartments, Premier containers use a double lamination of PS/oriented polystyrene for a glossy, upscale look during transport of hot or cold takeout or prepared foods.
"A lot of restaurants are setting up takeout programs, and many of them are using this container," says Mark Spencer, Pactiv's market development manager. "It gives them more of an upscale look, but it is still priced in the foam range."
The container's double-laminated construction also yields improved heat tolerance and container strength, allowing it to be stacked three-high, conservatively. Also a key feature of the package is its double-tab locking device, which ensures a secure closure and meets foodservice operators' need for speed by requiring only one hand to close, says Spencer.
Chickening out
While at first glance it may seem a twin to its '00 award-winning cousin, the Fried Chicken Barne (see PD, July, '02, p. 56), Pactiv's Clearvieww MealMastere Chicken Roaster with SmartTotee Handles (E),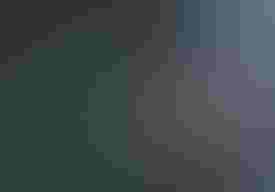 introduced in the spring of '01, is a bird of a different color. Taking first place in the Best Plastic Single-Use Foodservice Package category, the Roaster builds on the popularity of the Barn, incorporating its handle design, but is engineered to meet the special requirements of roasted, not fried, fowl.
The 40-oz oval-shaped, thermoformed container consists of a base and a lid, or dome, that features Pactiv's 360? Snap-In Deli Seal, which allows the dome to literally snap into the base to ensure leak-resistance. The base is made from black, talc-filled polypropylene (TFPP), while the dome uses clear OPS.
With its patented SmartTote grab-and-go handles, the Roaster is the only container in the industry that can be stacked with its handles in the upright position, says Mark Spencer, market development manager for Pactiv. When one filled container is placed on top of another, its weight presses down on the next container's handles, which nestle into grooves molded in the top barn's base. When the top container is lifted, the handles of the barn below spring back out. "The TFPP resin used for the handles allows them to bend and not crack under the stress of high temperatures and while carrying two to three pounds of chicken," says Spencer.
Further patented technology designed specifically for roasted chicken handling includes Pactiv's Fog-Garde coating and its SmartVente system. While the Fried Chicken Barns need a venting system that lets moisture escape, keeping breading crispy, the Roaster is fully enclosed, allowing the product to stay hot for up to four hours in a deli's hot case. To prevent condensation buildup and fogging on the Roaster dome, it is coated with Fog-Gard interior coating. Hence, the customer can view the product before purchasing.
The SmartVent feature consists of two holes cut in the back of the dome that work like a flap or vent, allowing steam pressure to exit the container. "If you didn't have those vents," says Spencer, "the domes would actually pop off the base, because of all the pressure that builds up. The roasted chickens are very hot when they are put into the container."
Ribbing molded throughout the Roaster, on both the base and dome, provides structural strength and crush resistance, and allows the container to be stacked up to three-high. In addition, the ridges on the bottom of the base help preserve the product, by keeping grease away from the food.
Packing a peck
Winning second place for plastic packaging, the FS100 foodservice tub (F) from Fabri-Kal Corp. gets restaurant operators out of a pickle-packing pickle. Designed to fit standard foodservice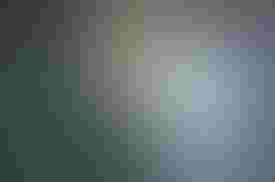 prep tables, the high-density polyethylene containers bring the concept of single-use packaging of toppings and condiments to an environment beleaguered by bulky, injection-molded pails.
The FS100, introduced in September, '01, has a footprint of 5.5 x 5 in. and a depth that can be adjusted according to customer needs. "People use a lot more pickles than they would something like black olives," says Tim Joseph, Fabri-Kal director of marketing. "Although we've developed some stock sizes, including a one-half and a one-gallon container, we can customize the tubs for a specific customer need."
Once filled by a food processor with products such as precut vegetables, dressings or condiments, the tubs are covered by a flexible film lidstock. The film, which can be printed with the food supplier's name and information, and product ingredients, is heat-sealed to the tub, ensuring freshness.
"The FS100 allows the restaurant operator to pull the pickle package off the shelf, remove the heat-sealed film, and drop the entire package into a well on their prep table," says Joseph. "When the container is empty, it is discarded or recycled, and another fresh package is dropped into its place."
Among the advantages said to come from the single-serve concept are increased food safety and product freshness, and reduced labor. Says Joseph, it eliminates the need for employees to transfer toppings from a bulk package to a smaller prep-table container, which "cuts down on a lot of health and cleanliness concerns." In addition, whereas, once they are opened, bulk containers must be refrigerated, FS100 tubs can remain on the shelf until use, which enhances product freshness, allows for easy storage and handling, and reduces the risk of product contamination.
According to Fabri-Kal, the container is one of the deepest-drawn HDPE parts in the industry, as it relates to size, volume, and depth of draw, and uses up to 55 percent less plastic than traditional, injection-molded bulk pickle tubs.
Tray chic
The first, and only, winner in the Best Aluminum Single-Use Foodservice Package category belongs to Pactiv's Black and Gold Classic Carry-Outw Steam Table Pans and Ovals (G).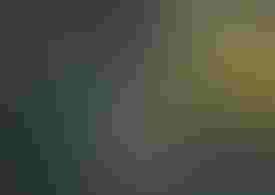 Building upon its successful line of elegant aluminum food containers, recognized by FPI in '00 (see PD, July, '02, p. 56), Pactiv doubled its number of offerings, adding 120-, 228- and 346-oz sizes in January, '01. At that time, it also released an oval version in a 16-oz size.
Pactiv has positioned the Black and Gold one step above the standard silver aluminum containers used to transport food, gearing it to those who want to merchandise their product. "What makes the pans so popular with catering businesses," explains Mark Spencer, Pactiv's market development manager, "is their gold-printed interior and black exterior, which provide an upscale look. In our focus groups, black and gold comes off as the number-one color for merchandising. It's very eye-catching."
Adding to the elegant appearance is the rectangular pans' smoothwall design, which provides a sleeker look than the crinkle or fold designs typical of aluminum containers. "From this standpoint," says Spencer, "it gets to be a more expensive process." The cost of the trays, he estimates, is approximately 50-percent higher than standard aluminum.
The trays are dual-ovenable and stackable, so food can be prepared, stored, transported and reheated and even frozen in the same container.
The oval container, on the other hand, is designed to hold single entrees, and thus is more suitable for displaying foods in a supermarket environment. As opposed to the steam table pans, which use gold aluminum lids, the oval container is topped by a clear OPS dome coated with Pactiv's Fog-Garde, making it more display-friendly.
More information is available:
Awards program: Foodservice & Packaging Institute, 703/538-2800. Circle No. 348.
Insulated paper cup: Dixie Foodservice Business of Georgia Pacific Corp., 800/257-9744. Circle No. 349.
Pocket tray: Dopaco, Inc., 610/269-1776. Circle No. 350.
Hinged-lid container: EarthShell® Corp., 805/897-2299. Circle No. 351.
Earthshell clamshell: Sweetheart Cup Co., 800/800-0300. Circle No. 352.
Hinged-lid container, chicken container with handles, aluminum trays: Pactiv Corp., 888/828-2850. Circle No. 353.
HDPE condiment container: Fabri-Kal Corp., 800/888-5054. Circle No. 354.
Sign up for the Packaging Digest News & Insights newsletter.
You May Also Like
---