Report Examines Use of Conveyors in Food Processing Industry
Report Examines Use of Conveyors in Food Processing Industry
Research published by equipment maker Cablevey provides insights on how food and beverage firms use conveying equipment.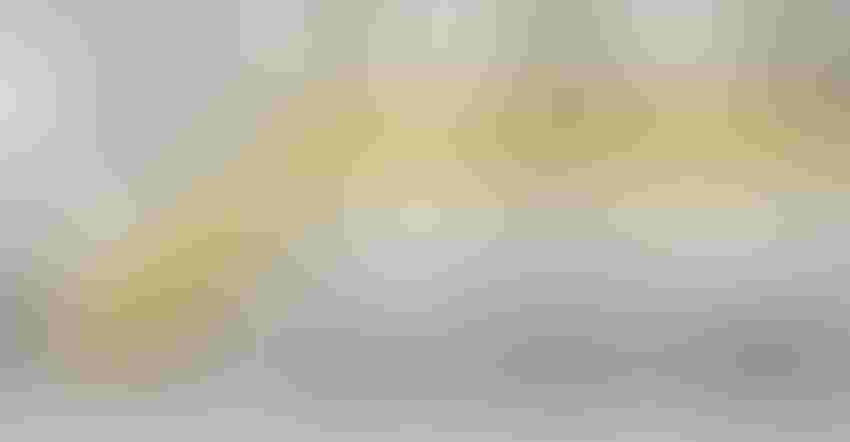 Image courtesy of Cablevey Conveyors
A research report recently published by equipment manufacturer Cablevey Conveyors and research firm Ascend2 provides an in-depth view of how food and beverage processors use conveying equipment in their operations.
214 food processing professionals in the United States surveyed in The State of Conveying report provided feedback on the industry's top issues, conveying challenges, budgets for conveying equipment, how often their systems are evaluated, and more.
Among the report's most notable results, nearly 75% of respondents said their budgets for conveying equipment and maintenance grew this year. Half of those surveyed said their budgets increased moderately in 2022 and 23% said their budget increased significantly.
"Conveyor budgets are increasing because processors have time (during COVID) and incentives from customers' requests and buying habits, who are preparing more meals at home, to re-evaluate the market and address their in-house processing needs based on consumer buying habits and feedback," Karl Seidel, marketing director for Cablevey told Powder & Bulk Solids. "We've seen and corroborated this in our own relations with processors - particularly over the last two-plus years that more people are preparing coffee at home, buying more frozen food, buying more processed food mixes and blends, and generally spending time in their kitchens doing meal prep."
Food processing professionals ranked supply chain issues as the top issue in the food processing industry, followed by shifts in consumer demand and preferences and product shortages.
"Supply chain issues have forced companies to reconsider how best to save their operations while also answering customers' needs," said Seidel. "In our direct experience with commissioning systems for our customers, we've seen they want us to be responsive to their immediate needs and requests, and that they're taking (even more seriously now!) energy efficiency, maintenance for the short-term, and long-term use of their current equipment and new purchases."
About of half of those surveyed say they will be eyeing opportunities to either upgrade or entirely replace their conveying systems within the next two years. Besides efficiency and ease of cleaning, Seidel suggests that food processors will also be making purchasing decisions based on energy efficiency.
"Energy efficiency has become a major factor in the decision about what systems to employ. In the US energy usage is often supplemented by agreements with local municipalities and in other ways, but this has changed over the years - and there is less supplementation for the higher costs of bigger motors to operate conveyors now," he said to Powder & Bulk Solids. "Outside of the US energy costs are higher, so smaller motors to do the same job are more often employed.
To learn more about conveying systems in food processing operations and the results of the firm's report, join Powder & Bulk Solids, Cablevey, and Ascend2 for a free webinar, "The State of Conveying: Food Industry Research Results," on Thursday, May 26, 2022 at 11 a.m. EDT.
Sign up for the Packaging Digest News & Insights newsletter.
You May Also Like
---