Tiny Sticker is a Big Food Waste Reducer
Tiny Sticker is a Big Food Waste Reducer
StixFresh is a unique pressure-sensitive label applied to individual fruit to extend the shelf life up to 14 days to reduce food waste and save money.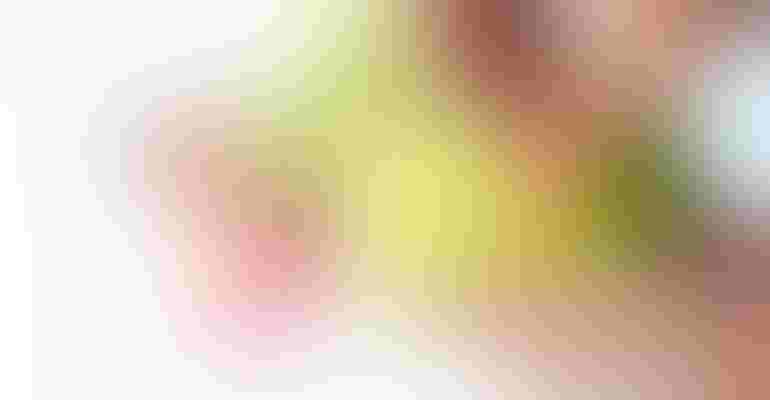 Over the years, numerous food-waste-reducing methods using modified atmosphere packaging have included breathable films, oxygen-scavenging sachets, and one-way valves.
Ryp Labs turns shelf-life extending MAP on its ear by replacing the packaging with a tiny, pressure-sensitive label applied to individual fruit. This breakthrough minimum-packaging option offers maximum benefits: fruits' shelf life is lengthened up to 14 days using all-natural methods. It's an elegant, source-reduced sustainable solution for which the company, known as StixFresh USA until a rebranding last month, anticipates an early 2022 launch.
Ryp Labs is conducting pilots with global retailers and distributors that have experienced an impressive 15% to 30% reduction in losses on strawberries, blueberries, nectarines, and mandarins.
"97% of households in the United States purchased fruit in the past three months," Ryp Labs' CEO and Founder Moody Soliman tells Packaging Digest. "Almost 60% of consumers agree that fresh produce spoils before they can use it. Furthermore, 57% are interested in non-GMO and organic fruit which typically spoils faster. Also, food waste comprises about one-fourth of our landfills, largest portion of which are fruits and vegetables due to their perishability."
Moody notes that studies indicate that the average US household loses $1,866 annually to food waste, $500 of which is attributed solely to fruit and vegetable waste.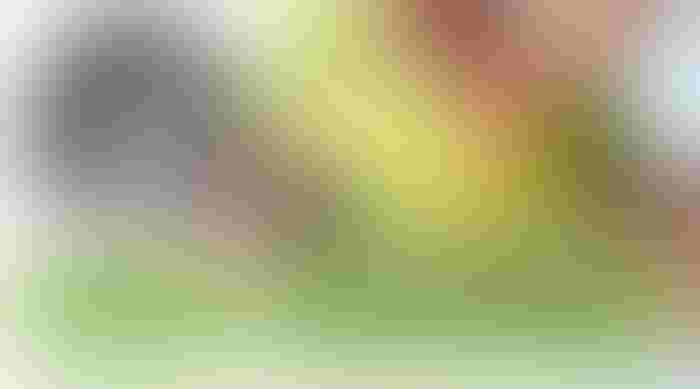 "By initially focusing on high-value/short-shelf produce, we are extending the shelf-life of consumers' most expensive purchases such as avocados, berries, and pears, for example," he explains. "We can potentially save consumers hundreds of dollars per year by naturally and safely extending the shelf-life of fresh produce, and they will also decrease their carbon footprint."
Ryp Labs' efforts are presently focused on avocados, berries including strawberries and others, as well as pears, mangoes, and citrus fruits including oranges and lemons.
"That's where the highest wastage rates are experienced, and where fresh produce is processed in large/centralized warehouses that pack and distribute millions of fruits per day," explains Soliman. "It's where we can have the largest and most meaningful impact."
The technology also supports brand building and trust.
"Our target customers, which include global packer-distributors and retailers, rely heavily on their reputation for offering high-quality produce," he says. "Ryp Labs will help enhance and maintain a strong, quality-focused reputation."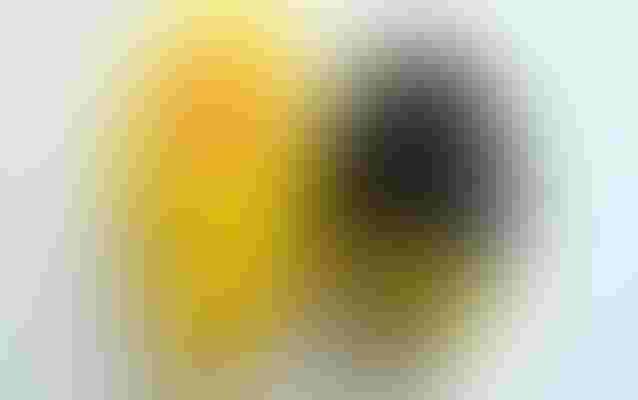 Side-by-side comparison of a mango with and without the StixFresh sticker after 7 days.
The current design (shown) is subject to change.
"Because the product is still under development, we may make necessary modifications to the design to improve efficacy," offers Soliman.
The stickers can be stored for up to three months in their original, resealable packaging. Once removed from the packaging, the sticker activates. Remaining stickers stay preserved.
At the core of the technology are two aspects:
Ryp's ability to engineer controlled-release delivery carriers that can be applied to numerous form factors.
"We identify which diseases result in premature rotting or spoilage and tailor a formulation to inhibit that disease from growing," says Soliman. We then develop and commercialize biomimicry solutions that will reduce food waste via all-natural and safe methods, with minimal disruption to the existing supply chain. We develop proprietary, natural, and safe formulations that can be applied to a variety of surfaces to increase the shelf life of produce without direct contact, that are derived from the plant's secondary metabolites."
Other delivery options besides stickers are available.
"We can coat the surface of a sticker that can be placed on an individual fruit or coat a sheet that can be placed in the bottom of a tray or fill a sachet that can be dropped into a clamshell," says Soliman. "We're even looking at coating different packaging materials, such as trays, to provide the customer with the least disruptive solution possible to their supply chain."
It all depends on the application.
"For example, we estimate that one sachet can protect up to 12 avocados, while one sticker is designed to work on an average-sized avocado. Pricing is highly dependent on volume, but in general, a sachet is about two-thirds the cost of a sticker on a per-unit basis."
Ryp plans to introduce a consumer version.
"Consumers are our next target segment," Soliman says. "Our goal is for the them to buy a pack of stickers that they can simply peel and apply to their produce at home, or a pack of sachets that they drop in a clamshell or refrigerator drawer to keep their fresh produce from prematurely rotting."
While fruit and vegetable markets represent a greenfield opportunity, there are other significant opportunities ahead. The company is on track to expand its waste-reduction solutions throughout the food and agriculture industries, including seafood, poultry, eggs, dairy, cut flowers, plants, and meat.
"Microorganisms such as mold and other bacteria present in meat cause proteins and fats to break down, thus initiating spoilage," he points out. "Theoretically, by directly targeting these microorganisms and inhibiting or slowing down their ability to breed and reach levels that are unsafe or unsavory for humans to eat, we can effectively extend the shelf life. However, we have not yet tested our formulations on meat products, though it's in our plans down the road."
Sign up for the Packaging Digest News & Insights newsletter.
You May Also Like
---