Attorneys general warn Pabst Blast is 'binge drinking' in a can
Attorneys general warn Pabst Blast is 'binge drinking' in a can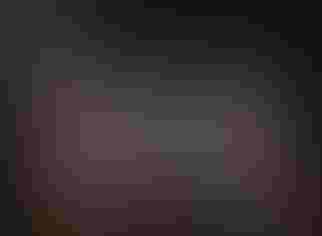 Screen Shot of Colt 45 Blast website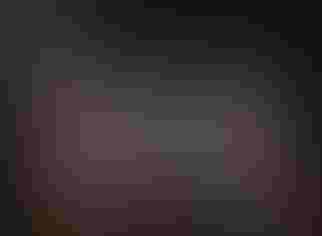 Screen Shot of Colt 45 Blast website
A new fruity alcoholic drink called "Blast" by Colt 45 packs so much kick that attorneys general are going after the Pabst Brewing Co. for what they call "binge drinking in a can."
Connecticut Attorney General George Jepsen joined attorneys general in 15 other states in writing a letter to Pabst urging the company to reduce the alcohol in a single-serving container to eliminate public safety risks. The attorneys general also urge Pabst to make sure the drink isn't marketed to people under the legal drinking age of 21.

"The health risks pose a particular threat to youth, given that about 90 percent of the alcohol consumed by Americans under age 21 is while binge drinking," Jepsen said. "A product that makes it easier for young people to drink to excess, particularly a high alcohol, 'binge-in-a-can' product like Pabst Blast, does not encourage responsible drinking."

Blast is sold in 23.5-ounce cans and has an alcohol concentration of 12 percent by volume, which is equal to 4.7 servings of alcohol. Tossing back a can in less than two hours qualifies as binge drinking by public health standards.
"Despite the company's admonition to purchasers to drink responsibly, the product's design promotes excessive consumption," the attorneys general wrote in the letter.

The product launched April 5, but it is not currently licensed for sale in Connecticut, according to Jepsen's office.

Pabst spokesman Mark Semer said, "Blast is only meant to be consumed by those above legal drinking age and does not contain caffeine. As with all Pabst products, our marketing efforts for Blast are focused on conveying the message of drinking responsibly. To that end, the alcohol content of Blast is clearly marked on its packaging, we are encouraging consumers to consider mixing Blast with other beverages or enjoy it over ice, and we are offering a special 7-ounce bottle for those who prefer a smaller quantity, among other important initiatives."

Blast is packaged in bright purple, red and blue cans and comes in flavor combinations such as strawberry-watermelon and blueberry-pomegranate. The cans have an illustration of a bucking horse on a backdrop of either tiger stripes or lightning. The cans also have the signature Colt 45 logo associated with Pabst's malt liquor sold in 40-ounce bottles.

The company hired rapper and hip-hop icon Snoop Dogg as a spokesman and it is running promotions on Twitter and Facebook, where more than 25,200 people indicated they "like" the product as of Thursday. The Blast Facebook page also features videos of Snoop Dogg performing at a product launch party for Blast.

Pabst of Woodbridge, Ill., was bought last year by Metropoulos & Co. of Greenwich.
This article was written by Matthew Sturdevant of 'The Hartford Courant, Conn.'
and is distributed by McClatchy-Tribune Information Services.
Sign up for the Packaging Digest News & Insights newsletter.
You May Also Like
---