Food Brands Cut Plastic by 80% with New Smart Pail
Food Brands Cut Plastic by 80% with New Smart Pail
Ecommerce- and consumer-friendly 5-gallon plastic-bucket replacement fits 33% more per pallet using a recyclable corrugated box and inner film-sealed HDPE thermoform.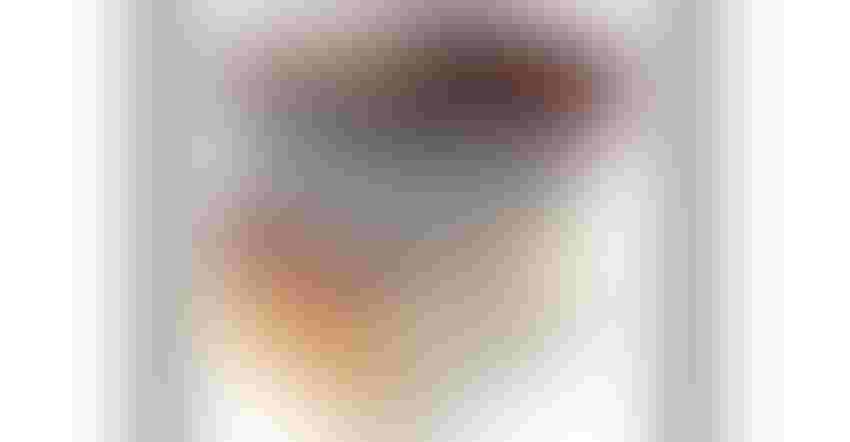 Two food companies including a pet-food brand are launching the Smart Pail into ecommerce markets in early 2023.
Image courtesy of CDF
When it comes to consumer appeal and a reduced environmental footprint combined with sharply increased recyclability and overall enhanced utility, 5-gallon plastic buckets pale in comparison to the ecommerce-friendly Smart Pail from CDF.
The company's bucket-busting revision of the ubiquitous plastic pail was one of the most impressive packaging designs I found throughout all four halls at McCormick Place during Pack Expo Intl. last week in Chicago.
Unlike buckets, which are largely single-use plastics, the reimagined pails are optimized for ecommerce shipment and are nearly 100% recyclable using common materials.
The packaging is appropriate for dry or liquid products ranging from ingredients to industrial cleaners.
The Smart Pail's savings in space and materials vs. a 5-gal bucket are dramatic: 33% more containers per pallet and an 80% reduction in plastic.
Through container-height adjustments, smaller sizes start at around 2 gallons and have the same footprint as the 5-gallon size.
A standard Smart Pail is a "true" 5-gallon volume, according to Aimee Marion, the packaging application engineer involved in the project. "Weight varies based on the product density and can vary from 17 to 50 pounds."
The basic version consists of three components: A standard outer corrugated box, an inner thermoform insert, and several lidding options to seal the filled thermoform.
Brands can use their regular RSC packaging supplier for the base version.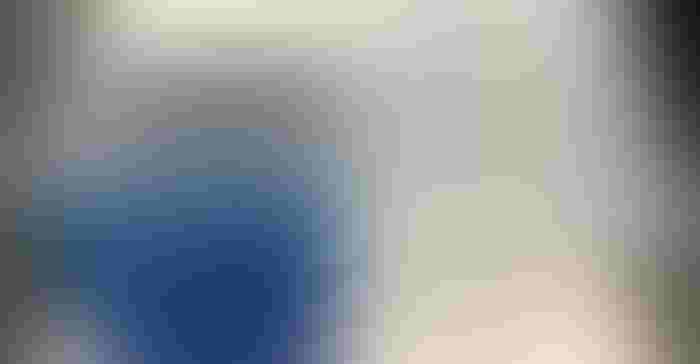 A premium, strengthened version tailored for heavier liquid products is called the Meta Pail (shown above). With a distinctive hexagonal style box design, it uses a robust combination C/B flute alternative from WestRock.
Smart Pail offers convenience in opening and in use.
Smart Pail contents can be poured or scooped.
"A 'Peel & Reseal' film allows the consumer to easily peel the lidding back to access the contents and reseal the lidding to ensure continued product purity," Marion explains. "The Smart Pail also enables the consumer to store the product in its original container without transferring it to another container. Lastly, the ecommerce solution arrives in a box with a tear strip to easily access the product."
Other box options include side hand-slits or handles.
Marion informs us that most current Smart Pail prospects are food brands, but the solution is appropriate for a range of products typically packaged in plastic buckets.  
Two food brands are planning to introduce Smart Pail ecommerce packaging in early 2023. "One is a supplier of food ingredients and the other markets dry pet food," she discloses.
The feature image (at the top) shows CDF's mock-up of a pet-food application that offers tear-strip box opening and a resealable Peel & Reseal lidding.
Versus a plastic bucket, the corrugated outer is one of the most common and easily recycled materials in packaging. Which is why CDF thoughtfully selected high-density polyethylene as the insert polymer. According to Marion, the insert is HDPE (#2 recycling code).
CDF will explore whether the insert can be recycled curbside along with standard HDPE milk jugs.
The insert is thermoformed with slanted corners to give it a slightly modified hexagonal shape that adds strength and imparts a sleeker appearance.
The lidding can be a standard sealed film or brands can select a consumer-friendly reseal option. A thermoformed cover is also available.
CDF developed sealing equipment that's capable of running 12 Smart Pails per minute. "The equipment creates massive labor savings," Marion adds.
Sign up for the Packaging Digest News & Insights newsletter.
You May Also Like
---