Fun food 'finds' from FMI.
Fun food 'finds' from FMI.
Retorted rice rocks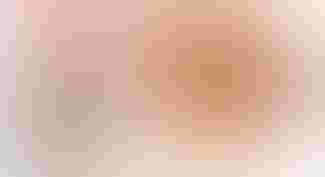 Continuing the trend toward consumer convenience, rice goes retort in glossy, glitzy flexi-ble pouches. Showcased at FMI both by Masterfoods USA, the U.S. food, snack and petcare operations of Mars, Inc., in Hackettstown, NJ, and by Zatarain's, a maker of New Orleans-style food products based in New Orleans, were new ready-to-serve rice varieties in microwavable retort pouches.
Masterfoods, the maker of Uncle Ben's® brand rice products, says it began distribution of the new Uncle Ben's Ready Rice™ line in January. Packaged in an 8.8-oz bottom-gusseted pouch made from a proprietary film construction are five varieties: Original Long Grain Rice, Original Brown Rice, Long Grain & Wild Rice, Spanish Rice, and Roasted Chicken Flavored Rice.
"Convenience and taste continue to be very important considerations when consumers make food purchasing decisions," says Jamie Mattikow, Uncle Ben's marketing director. "Ready Rice gives consumers exactly what they want–a delicious side dish that is perfect for today's busy families."
Printed with a bright orange background and the signature Uncle Ben's logo, along with im-ages of the fluffy rice being poured from the package, the pouch offers preparation instructions on the back that couldn't be simpler. Directions advise the consumer to squeeze the pouch to separate the rice, tear the top of the package at a tear notch for venting, and heat on high in the microwave for 90 sec.
While a similar product made its debut in the U.K. last year (see PD, March '03, p. 34), Masterfoods says it is the first in the U.S. to offer the cooked rice side dish in a microwavable pouch. Says Tom Novak, Uncle Ben's director of research and development, "We have a long history of 'firsts' in rice, and Ready Rice is Uncle Ben's most recent example of innovation. Uncle Ben's Ready Rice is the result of years of research into the ready-to-heat process."
Cutting 30 seconds off Ready Rice's cooking time, Zatarain's has introduced a line of six New Orleans Style Ready-to-Serve! retorted, pouched rice dishes that take just 60 seconds to prepare. Available in Jambalaya Rice, Red Beans & Rice, Yellow Rice, Long Grain & Wild Rice, Chicken & Herb Rice, and Perfect White Rice varieties, the quick-and-easy side dishes are visible on the shelf via a clear window on the pouch front. Similar to the Uncle Ben's prod-uct, instructions on the back of the pouch advise consumers to squeeze, tear top and micro-wave. Information on the construction of the 8.8 oz pouch was not available at presstime. – Anne Marie Mohan, Senior Editor
Fresh fruit a cut above in MAP packaging from Chiquita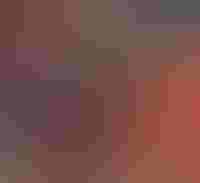 Chiquita Fresh North America hopes consumers will go bananas for its new fresh-cut fruit in convenient, ready-to-serve modified-atmosphere (MAP) packaging. In early May, Chiquita presented the large line of products at the United Produce 2004 Expo & Conference, which co-located with the Food Marketing Institute 2004 in Chicago. The fresh-cut cantaloupe, honey-dew melon, watermelon, grapes, strawberries and pineapple went into distribution in the fourth quarter of 2003, packed in clear polyethylene terephthalate containers that Chiquita Brands says are designed to give produce shoppers what they've been looking for: tasty, fresh-cut fruit that stays fresher longer.
The company packs the fruit for the Midwest market in Manteno, IL, via a proprietary process called the Flavor Savor™ system that cleans, cools and cuts fruit in a unique way to lock in juices and reduce any "weepage" that could compromise fruit quality helps to extend the shelf life of the cut fruit by as much as seven to 10 days.
The handsome PET trays, tubs and cups are labeled with clear film labels printed with the Chiquita brand, product details and logo in Chiquita's signature blue color scheme. Topping the containers are matching lids with clear blue rims that make for a show-stopping look in supermarket produce sections.
According to Chiquita, the Flavor Savor process will "crack the code" to meet customer and consumer needs in this category. "This is a category ripe for growth, and we believe we have the right product at the right time," said Jill Albrinck, senior vp of strategy and new business, Fresh Cut. "Our product is on trend. It's the sweet spot in meeting consumers' need for healthier foods and snacks to meet their 'on-the-go' lifestyles."
Driving retailer profitability, Chiquita has a two-pronged approach to lead the category and drive velocity and volume for retailers, she says. "First, we have a breakthrough fresh-cut fruit product and, secondly, it will be marketed under our well-known and trusted brand. It's a terrific fit for our capabilities and a natural evolution for us."
Also providing significant food safety, the containers offer benefits including high product visibility, durability, clarity and crack-resistance. A clear protective film seals in freshness and protects against juice leakage while there are compartments for mixed fruit packs that keep the fruit separate to maintain flavor integrity. Portable and reusable, the packages come in single, multiserve and party sizes, including 6 to 64 oz, and shapes that makes stacking easy. Consumer research shows Chiquita's entry into the fresh-cut fruit category is expected to grow category sales and loyalty based on a strong brand preference and addressing the need for a fresher, longer-lasting product.
Chiquita's research shows that trial of the fresh-cut fruit is high, at 70 percent, but only 12 percent purchase on a weekly basis. "Depending on which channels you want to quote, this could be a $900 million market that's growing between 20 and 25 percent a year," Allbrinck says. "Research tells us that consumers are highly interested in fresh-cut fruit, but are dissatisfied with current products. Ninety percent of consumers said they prefer Chiquita Fresh Cut Fruit and expressed a high intent to purchase. We eventually plan to expand distribution after we complete the launch and test various concepts." –Lauren Hartman, Senior Editor
Fully cooked ground beef revolutionizes an American classic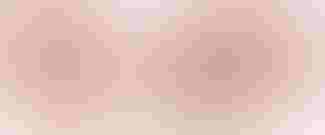 Jack Link's, a Wisconsin-based company with a heritage of more than 100 years of meat processing expertise, has revolutionized the dinner hour with an innovative new twist on an American staple. Jack Link's Fully Cooked Ground Beef, in a non-refrigerated pouch, is equivalent to one-pound of fresh, uncooked ground beef and comes in 3 flavorful varieties: lightly seasoned, Italian and Mexican. Made from lean cuts of 100 percent beef, Jack Link's Fully Cooked Ground Beef is pre-cooked, pre-drained, and ready to eat. Consumers will experience the same homemade flavor and tender texture as ground beef prepared in their own kitchen, but without the time investment and messy clean up. Jack Link's is versatile enough to go from the kitchen cabinet to the table in 60 seconds, and can be used in a wide variety of dishes, soups, appetizers and popular boxed dinners.
A recent survey found that half of all heads-of-household are too tired to put time or effort into evening meal preparation, sentiments that are making convenience-oriented food among the fastest growing segments of consumer packaged goods. "We understand the importance of family and how a home-cooked meal can bring people together. More than half of all time-stressed cooks feel they spend more time preparing dinner than enjoying the meal with their families," says Jack Link, CEO, Link Snacks, Inc. "We know today's consumers will appreciate the convenience of our Fully Cooked Ground Beef, but truly believe they'll get hooked on the outstanding flavor."
Jack Link's starts with lean cuts of 100 percent beef, which is ground, fully cooked, seasoned, and packaged. The package is retorted, and the shelf-stable pouches are aseptically sealed, following stringent safety standards. Extreme temperatures in the retorting process make Jack Link's Fully Cooked Ground Beef safer to eat than ground beef prepared in most home kitchens. The beef is both U.S.D.A. inspected and approved. It is 90% lean, a good source of protein, contains no artificial flavorings or preservatives and has a shelf life of 18-months. There is an expiration code date clearly printed on the back of each package.
One 3-oz. serving of 80% lean/20% fat ground beef will supply the following daily nutritional requirements: 48% of protein; 11% of riboflavin; 25% niacin; 36% B12; 13% iron; and 35% of the zinc that most people need each day. Each 10.6-oz. package is equivalent to one-pound of fresh, uncooked ground beef and is comparably priced with a suggested retail value of $3.49-$3.99. The product is available in Wal-Mart Supercenters across the country, and it will soon be available in retail markets nationwide.
Sign up for the Packaging Digest News & Insights newsletter.
You May Also Like
---