Philadelphia's new packaging stacks up
Philadelphia's new packaging stacks up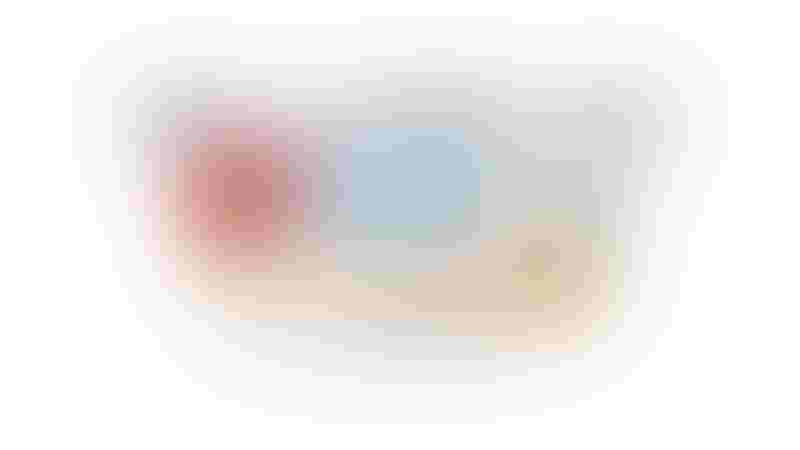 Breakfast has just gotten a lot tastier …and healthier! Consumers who enjoy Philadelphia cream cheese will be delighted to know that its popular sweet and savory spreads contain even more servings of fruits and vegetables than before. All the flavors were revamped to show off the real ingredients that are mixed in with the tasty cream cheese spread.
Flavors include Strawberry, Garden Vegetable, Blueberry and Chive & Onion and contain even more fruit, such as whole, juicy blueberries, vine-ripened strawberries, and more crisp vegetables, such as diced carrots, red peppers and onions.
"It's an exciting time in our history as we're giving our fans yet another great reason to choose Philadelphia every time they reach for a bagel: more fruits and vegetables," says Chris Urban, senior brand manager for Philadelphia Cream Cheese. "And of course we're also proud that 22 of our leading cream cheese spreads have no artificial flavors."
To coincide with the flavor enhancements, the Philadelphia Cream Cheese Spread packages now have a brand new look and stackable shape that prevents the product from shifting on store shelves, making it easier for consumers to spot their favorite varieties without having to turn the labels around.
The spreads can be located in the refrigerated section starting April 2014 at a suggested retail price of $2.79 for each 8-oz container.
UPDATE 4-07-14 - Michele Dziaba, packaging engineer for Philadelphia Cream Cheese, answers specific questions about the packaging for Packaging Digest:
What were the key goals and requirements from a marketing view?
Dziaba: We wanted our consumers to experience the product before they even opened the container. The goal was to design a consumer-friendly package incorporating Philadelphia brand elements that could be displayed on the shelf consistently with a forward-facing primary display panel while leveraging high quality in-mold label graphics to show consumers a realistic image of the product inside the package.  
From a packaging view? 
Dziaba: Primarily, to design a product cup that could provide a consistent foil sealing platform and a rigid lid-to-cup fit that could maintain product quality for the consumer over multiple uses. Secondarily, to optimize the dimensions and design of the package for additional consumer usage delighters and customer store display and shipping/manufacturing efficiencies.
Describe packaging components of tub and label (other?) by vendor(s) and specification (or structure/polymer, size, style). To what degree is each custom? 
Dziaba: The new Philadelphia cream cheese package (cup, lid and foil) was custom-designed for Kraft by a cross-functional, internal and external team of research & development, marketing, consumer sciences, graphic design, operation/manufacturing, package design and equipment experts. The increasingly popular in-mold labeling technology used for this new package can be found in the U.S. and throughout Europe.  One advantage of this technology is the opportunity to have high quality graphics on an injection molded part while using all polypropylene materials thus minimizing disruption in the waste stream when recycled.
Any reason these particular vendors were selected? 
Dziaba: For the new Philadelphia packaging, we chose suppliers who we believed could best help us meet the design, technology and manufacturing objectives described above.
Where are the products packaged? 
Dziaba: Kraft makes our Philadelphia cream cheese close to the New York and Wisconsin dairy farms we use for our milk supply.
What were the key goals of the graphics design?  
Dziaba: Our design team focused on two key goals:
1. Bring the taste experience to life in a more artful and tactile manner
2. Celebrate the superior quality of the product with our compelling messages of  real ingredients and no artificial flavors
Sign up for the Packaging Digest News & Insights newsletter.
You May Also Like
---