Recyclable PE Barrier Films Put Sustainability on the Table
Recyclable PE Barrier Films Put Sustainability on the Table
Advances in polyethylene resins for blown films offer improved barrier, recyclability, range of use, and design flexibility for flexible packaging for foods.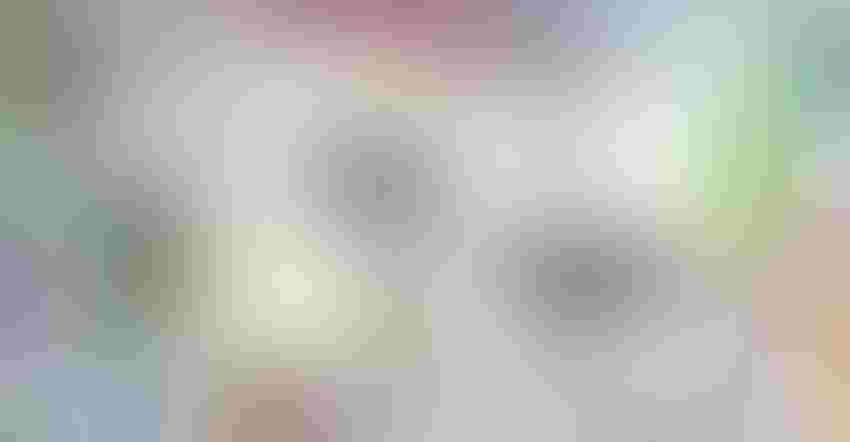 Flexible packaging for perishable foods that were nonrecyclable can now be made recyclable, sustainable, and circular.
Image courtesy of Tim Gainey/Alamy, Nova Chemicals, Informa Markets
Recent step-change advancements in polyethylene (PE) resins for blown films have significantly boosted food packaging barrier film performance while simultaneously breaking down barriers to recyclability, range of use, design flexibility and processability.
The latest high-density PE resins enable the replacement of non-recyclable, multi-material barrier films with recyclable all-PE structures that are thin, light, tough and easy to process. With the resins' ultra-low moisture vapor transmission rates (MVTR), a wide array of foods that relied on a layer of metallized film now can also transition into recyclable film packaging that is produced on existing equipment.
Once thought impossible to be used in demanding food packaging applications, recyclable mono-material plastic barrier films provide a path for the plastics, packaging, and food industries to close a significant gap in the circular economy.
Films with a thinner, simpler structure.
Barrier film structures typically use metallized films to keep moisture in or out as needed and extend the shelf life of food products. These structures are complex, usually consisting of two-film (duplex) or three-film (triplex) laminations of mixed materials. This multi-material composition makes the film difficult to impossible to recycle with conventional technology.
Producing a recyclable barrier film was considered a significant challenge, as the prevailing thought was the film would have to be very thick to get sufficiently high barrier performance. A breakthrough came in 2008 with the introduction of Surpass HPs167-AB PE resin from Nova Chemicals. The second-generation resin that launched in 2021  — Nova Chemical's Surpass HPs267-AB resin — pushed barrier performance to the next level.
Today's advanced PE barrier films have a simplified duplex laminate of coextruded PE structure that can now be recycled. Required strength and sealability properties can be dialed in using complementary PE grades surrounding the PE barrier layer. The resulting duplex laminate can replace triplex laminates (PET/MetPET/PE) and can be customized to achieve the required balance of barrier performance, abuse resistance and sealing window.
In addition to consistent moisture-barrier performance across a broad range of processing conditions, the latest PE barrier films have stiffness and heat resistance sufficient to run on traditional packaging equipment and replace PET with appropriate adjustments to the process conditions. They also offer high flex crack resistance and are not susceptible to loss of barrier due to pin holing and abrasion like metallized films can be.
Waste Not, Want More.
As brands continue moving toward more sustainable packaging, the recyclability of PE barrier films will play an important role in diverting plastic waste from landfill. Packaging developed with these films can meet the requirements of store drop-off recycling programs like How2Recycle and NexTrex that answer growing consumer demand for responsible packaging and brand owner and retailer demand for more high-quality recyclate.
Makers of foods like baking staples, cheeses, meat products, pasta, chips, crackers, and dried fruit that previously had no recyclable flexible packing options now do. A good example is Anita's Organic Mill, a Canadian manufacturer of organic flour, cereals, and dry mixes.
Recognizing that its non-recyclable paper bags lined with plastic did not align with its commitment of making products that are good for both people and the planet, Anita's switched to a PE barrier film for its resealable packaging.
The six-layer film structure consists of two films laminated together – a three-layer external print film and a three-layer internal sealant film containing Nova Chemicals high performance PE resins. All of Anita's nearly 70 retail products are now sold in the recyclable packaging, enabling approximately 300,000 bags the potential to avoid the landfill each year.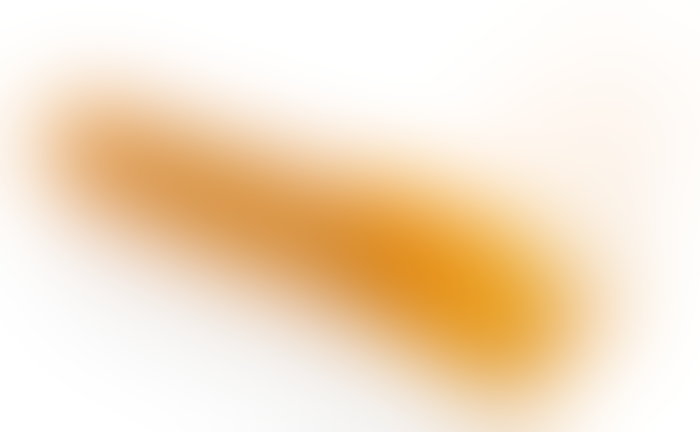 Expanding degrees of design freedom.
The flexibility, simplification and performance attributes of a PE barrier film are expanding the possibilities of packaging design without impacting processability.
Most important is the film's ability to meet most shelf-life specifications with a recyclable structure. Shelf life is essentially how long the food itself remains fresh, and the flexibility in designing PE barrier films makes it easier to create a structure that delivers on most product category requirements. Furthermore, HPs267-AB's improved clarity compared to traditional HDPE barrier resins gives brands the option of incorporating windows into their packaging designs for shelf appeal and to enable visual confirmation that the food has not spoiled.
Advanced PE barrier films also open a window to bring recyclability into existing packaging formats that previously may have been held back, such as barrier standup pouches. The films' high-density content promotes easier machinability on packaging equipment and gives more degrees of design freedom to replace non-recyclable materials while meeting existing performance and aesthetic criteria, including print quality and touch and feel.
This higher abuse resistance reduces damage and waste throughout the production process and supply chain, which means more food reaching consumers in addition to sustainability and climate-care benefits.
Unlike metallized barrier films, which are easily damaged during conversion, filling, and logistics operations with the risk of catastrophic loss of performance, PE based barrier films are more durable. With no delicate coating that can be damaged, the packages' barrier performance will remain intact even if scratched or stretched. This higher abuse resistance reduces damage and waste throughout the production process and supply chain, which means more food reaching consumers in addition to sustainability and climate care benefits.
The resins are also simpler to process than traditional barrier materials from a melt and viscosity perspective and run more easily on extrusion equipment that is motor-load or melt-pressure constrained. The processing benefits, combined with the reduced barrier layer thickness of the finished film, enables extruders to produce recyclable PE barrier films on their existing equipment who previously could not do so due to film layer ratio constraints. For example, in applications requiring only moisture barrier, a simple three-layer blown film line can produce both component webs of an all-polyethylene finished laminate based on Surpass HPs167-AB or Surpass HPs267-AB.
Once the PE barrier film is converted into its final packaging form, it continues to offer superior performance during filling and sealing operations without slowing existing line rates.
Recyclable PE barrier films are a significant advancement in food packaging, bringing a sustainable option to the table with few tradeoffs in processability, aesthetics and performance.
About the authors
Rob Clare is an applications development specialist at Nova Chemicals. He has more than 30 years of experience in packaging conversion, R&D, technical service engineering, and structure design of food and medical packaging materials. His focus the last five years has been in designing solutions for sustainable flexible packaging including several patented structures.
Eric Vignola is the market management leader for Nova Chemicals' polyethylene business overseeing the market focus strategy for the rigid and flexible packaging segments. He joined Nova Chemicals in 2003. Previously, he was the food packaging market manager, responsible for new product launches in the areas of sealants, barrier, and oriented film resins. He also led the product R&D team. Vignola holds a BS in Chemistry from the Université de Montréal, an MBA from the University of Florida, and a PhD in Energy and Materials Science from the Institut National de la Recherche Scientifique (INRS). He is an author or co-author of five patents, with several more pending, and is an executive member of the Macromolecular Science and Engineering Division of the Canadian Institute of Chemistry. Eric lives and works in Alberta, Canada.
Sign up for the Packaging Digest News & Insights newsletter.
You May Also Like
---