Agency allows voluntary Serving Facts on alcohol labels
Agency allows voluntary Serving Facts on alcohol labels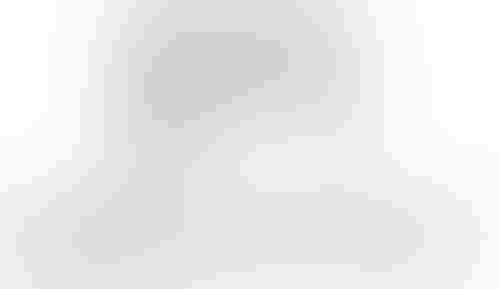 Alcohol Serving Facts labels

On May 28, 2013, the Alcohol and Tobacco Tax and Trade Bureau (TTB) issued a ruling (Ruling 2013-2) that allows alcohol beverage industry members to provide consumers with nutritional information about their products and provides guidelines to ensure that the information is presented in a consistent and non-misleading manner.

The Federal Alcohol Administration Act provides for regulation of the labeling and advertising of distilled spirits, wine and malt beverages to prevent consumer deception, to provide consumers with adequate information as to the identity and quality of the product and to prohibit false or misleading statements.

The ruling allows "Serving Facts" statements that include the serving size, the number of servings per container, the number of calories, and the number of grams of carbohydrates, protein and fat per serving. Additionally, Serving Facts statements may include information about the alcohol content of the product as a percentage of alcohol by volume and may also include a statement of the fluid ounces of pure ethyl alcohol per serving.

Industry members will not need to apply for new label approval to add a Serving Facts statement if it conforms to the examples contained in the ruling.

TTB is providing this interim guidance on the use of optional Serving Facts statements on labels and in advertisements pending the completion of rulemaking on this matter.

The Ruling can be found at www.ttb.gov/rulings/2013-2.pdf.

Source: Alcohol and Tobacco Tax and Trade Bureau (TTB)
Statement from Diageo on the ruling
Diageo applauds the Alcohol Tax and Trade Bureau (TTB) for approving Serving Fact information on beer, wine and distilled spirits containers. The company see this as a victory for public health and American consumers who, after a decade-long wait, finally get basic Serving Fact information.
Guy Smith, evp, Diageo North America, says, "Almost 10 years ago—in December 2003—Diageo led the industry when it stood with a coalition of consumer and public health advocates to publicly call on US regulators to allow Serving Fact information to be displayed on beverage alcohol products. Today, we are proud to celebrate a victory on behalf of the American public. The Alcohol Tax and Trade Bureau (TTB) granted the industry permission late yesterday to voluntarily label our beer, wine and spirits products with the serving size, number of servings per container, alcohol per serving, number of calories, and number of grams of carbohydrates, protein and fat per serving.
"While there is still work to be done, this action by TTB, coupled with a recent FTC ruling on labeling, is a stunning leap forward for consumers who have a clear right to know what is in their drink. It is important to note that prior to this ruling by the TTB, it was illegal for an alcohol manufacturer to list these basic serving facts about alcohol products on the packaging. Simply put, this common-sense ruling will allow us to bring our products in line with all other consumable products that include Serving Fact information on all of their labels. This information is important in helping consumers make informed and responsible decisions.
"We want to acknowledge the more than 70 consumer and public health groups that stood with us in support of labeling in 2003, and specifically mention the National Consumers League and the Center for Science in the Public Interest who supported this important initiative from the very first days. We are proud that today is the day when we can finally say: Consumers wanted it, common sense demanded it, and Diageo fought for it."
Source: Diageo
.
Sign up for the Packaging Digest News & Insights newsletter.
You May Also Like
---