Booming craft brewery brings case coding up to date
Booming craft brewery brings case coding up to date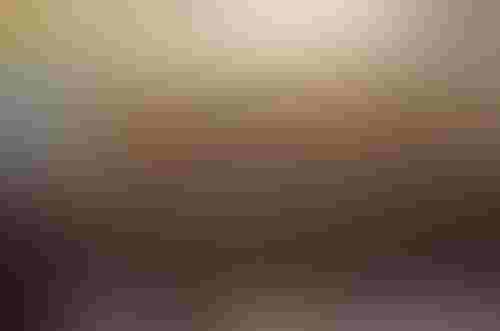 Smutty Bottles on line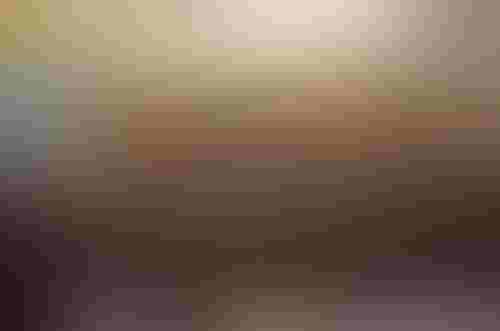 Smutty Bottles on line
Located in the historic seaport city of Portsmouth, NH, Smuttynose Brewery Co. has been in operation ever since it opened its doors in January 1994 with its first beer release-the Shoals Pale Ale. Now nearly 20 years later, the craft brewery is recognized as one of the leading breweries in the world-in the top 0.3 percent-on Ratebeer's 2011 Best Brewers in the World list and has been the recipient of numerous accolades over the years.
The company-which was named after Smuttynose Island, the third largest of the nine islands that include the Isles of Shoals, a small, rocky archipelago that lies seven miles off the coast of New Hampshire and Maine-was started by brother and sister, Peter and Janet Egelston, after Peter attended a bankruptcy auction of the Frank Jones Brewing Co. and purchased the assets that form the basis of what is now Smuttynose Brewing Co. However, the two were no strangers to the craft beer business, having successfully launched Portsmouth Brewery and the Northampton Brewery. The latter happens to be the oldest brewpub in all of New England. Peter and Janet Egelston eventually bought each other out of their partnership in 2000. Currently, Janet owns the Northampton Brewery, and Peter and his partner Joanne Francis own the Portsmouth Brewery and Smuttynose.

For those who are unaware of the term craft beer, it became widely-adopted back in the late 20th century and, according to the American Brewer's Assn., it means the brewery is "small, independent and traditional," and gives a production size of less than 6,000,000 U.S. beer barrels (700,000,000 L) a year and cannot be more than 24 percent owned by another alcoholic beverage company that is not itself a craft brewery. Craft brewing became more prevalent during the Jimmy Carter era when deregulation of brewing beer was implemented.

Smuttynose's product line-up currently consists of a variety of distinctive beers, from its five full-time beers, to its seasonals and famous Big Beer Series-specialty beers released seasonally in limited quantities. These Big Beers are bottle conditioned and will age nicely if stored properly. Starting in 2005, it started to "vintage" date its Big Beer labels to help customers keep their cellar organized. Smuttynose beer is distributed throughout 22 states in the U.S.

Best buy

In February 2012, Smuttynose sought out a solution to more effectively date code its shipping cases. At that time, the brewery's laborious package-coding process consisted of its quality check employees tasked to label and stamp the package by hand with the "bottled on date" before the cases were filled. With the influx in production, it became apparent that this was becoming too time consuming and overshadowed the primary focus of their job-quality assurance.

Looking to bring the process up to speed, improve the appearance of its "use-by" dates and decrease production time, as well as eliminate hand-labeling, the brewery invested in a REA JET drop-on-demand (DOD) application from REA Elektronik to assist with improved coding and production-line efficiencies.

"Their regional sales rep had been by various times over the years to see if we had needs for a particular product and we finally got to a point where hand-stamping boxes with the dates on it gone beyond what we felt we could do in terms of speed-so we ended up getting the application," says David Yarrington, director of brewing operations, Smuttynose Brewing Co.

"It's just easier on our guys. A lot of things we are installing now are not in terms of gaining speed or reducing downtime, but in terms of eliminating a physical action so that our workers are monitoring equipment more than they are handling physical things," adds Yarrington.

The REA JET DOD 16-dot printhead is mounted with bracketry to the automatic case taper from Wexxar/Bel where the case is now pushed through a side belt conveyor to a roller after the quality control check. Using black acetone ink with a one to two second dry time, the case can be manually stacked and palletized almost immediately after the mark. The acetone ink is also resistant to the temperatures in the beer coolers. The REA JET marking and coding system has helped Smuttynose amp up its production to 12 to 15 24-pack cases per min.
The results were a combination of variable and fixed texts within same print line, bolder, more visible "bottled on" dates, and internal clock for production date, time, sell by and best before or use by. This eliminated human error with date coding. Another application the plant has also started to use the printhead for is the Big Beer Series, which it runs every six weeks.

"There has not been any downtime with the DOD-it's working great! Our needs are pretty basic-put the date on and once in a while change over to the name and style of beer that we specially run for the series. Right now those days are all programmed in there, so the operator just needs to scroll through and find the name of the beer that they want to put on or, again, most of the time it's just the date," says Yarrington.

Overall, the equipment upgrade was so successful that the brewery is looking to add a second printhead for simultaneously marking two sides to the beer packaging. Smuttynose is also currently in the process of partnering up with REA Elektronik again for date coding its bottles as well.

In control

The REA JET controller can receive print texs and related parameters via an input terminal ST200 or a suitable PC interface. These are transmitted from the controller to the connected printheads. Up to four printheads can be controlled simultaneously. After the data is transmitted, the input terminal ST200 can be disconnected from the controller.

The controller continues to operate on its own and controls the printheads without unwanted manipulation. REA JET engineers have developed the REA DSC (dot size control) technology to ensure efficiency in working with consumables. Smuttynose then regulates the drop size directly with the controller. REA JET controllers are resistant to splash water, are dust-proof and meet the requirements of the IP65 protection class. To begin printing, product sensors and shaft encoders can be connected to the controller.

The ST200 input terminal is used to configure 16-nozzle REA JET system and to provide Smuttynose with an overview at all times of its settings and the texts that are currently assigned. Other benefits are:
• deliberate omission of dirt-sensitive operating interface, even solvent-resistant;

• texts and logos can be edited directly or via interface;

• only need one input terminal for any number of REA JET large-character systems that are required to meet production needs;

• after transmission of data, the input terminal can be disconnected from the controller-and the system continues to run.

What the future holds

As a testament to its booming business, Smuttynose has recently invested in a 100-year-old farmhouse named Towle Farm located in Hampton, NH, which it looks to open as its second brewery facility with a restaurant and tasting room inside. At twice the size as its current facility, with twice the number of vessels and lots of consistency-making automation, the brewery-which sought to open a second facility since the early 2000's-is aiming to open its doors by Thanksgiving 2013. Equipment for the new brewery is expected to start shipping in September.
.
.
Sign up for the Packaging Digest News & Insights newsletter.
You May Also Like
---