Coding that's ripe for the picking
Coding that's ripe for the picking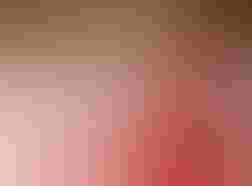 With operations in Florida, California and Virginia, Pacific Tomato Growers, Ltd., Palmetto, FL, likes to "follow the sun." Selling a variety of that produce it ripens under the sun, Pacific is part of the Sunripe group of companies, a leading shipper of hothouse, field-grown grape and Roma tomatoes. The group includes Triple E Produce, Pacific Collier Fresh, Heller Bros. and Kaliroy Pacific (a joint venture with Kaliroy Produce). Every day of the year, growing conditions are perfect somewhere, so Pacific says on its website.
Best known for its fresh-market tomato production, the company ensures its tomatoes are harvested for peak flavor and are packed under the strictest of safety standards. It has 15,000 acres in production across the U.S. and has a slogan that reads, "Following the Sun. Leading in Quality." So it takes its pursuit for the fruit—yes, fruit—quite seriously. With a staff of 125, annual sales at a blossoming $132.4 million and a distribution base covering the U.S., Canada and Japan, Pacific follows the growing season through a series of operations across the U.S. While its Sunripe affiliates produce bell peppers, yellow squash, zucchini, cucumbers, oranges and grapefruit, Pacific takes a "whole-farm" management approach to growing, packing and shipping assorted tomato varieties, including mature green, Bella Roma, Sunripe Sweet Grape, Sunripe Mature Green and Sunripe Vine Ripe to retail and foodservice customers. Its growing/packing operation provides a continuous and steady supply of tomatoes year-'round. The company has two facilities in Florida and California that pack round tomatoes and three in FLorida, Virginia and California that pack grape tomatoes. These plants range in size from 96,000- to 150,000 sq ft.
In the tomato business, looks and taste count, with top quality paramount to its business. Quality also extends to Pacific's packaging, says Mac Carraway, chief financial officer: "There's much more emphasis today on marketing and branding. However, that will only take you as far as the quality of the product that you put in the box. We've always had an emphasis on quality appearance and taste for our customers. That really drives everything."
A "one-size-fits all" plan doesn't work for all of Pacific's individual operations, it has learned. Each operation has different needs. In order for its tomato-packing operations to maintain top quality both on the inside and out, Pacific prides itself with superior packaging abilities. It uses the LINX™ 4900 small-character ink-jet printer and the continuous IJ/3000-IV large-character, drop-on-demand ink-jet printer with an integrated valve system, both from Diagraph (www.diagraph.com) , to code both its primary tomato clamshells and shipping cases for bulk quantities of tomatoes. Most of the LINX systems were installed at Pacific's seven tomato-packing locations between 2004 and mid-2006. The company has been adding the IJ/3000-IV systems since 2001.
Equipped with a "mistake-proof" ink and a solvent-refilling unit, the LINX 4900 prints sell-by dates and packing codes on the transparent clamshells with ease. The system's on-screen diagnostics monitor running parameters so that an operator never needs to open, the enclosure or make manual printhead adjustments. This helps reduce the damage factor. Pacific codes the clamshells for tracking and tracing purposes, which it began to implement upon installing the LINX printers. "The main reason we chose the LINX printers is because the codes they generate are clear and concise, and they instill confidence in the tomatoes we're selling," says David Bagley, director of packing operations/food safety and security. "They also help us ensure product quality and safety. Date and packing codes allow the receiver to tell when they acquire our products. This has increased customer satisfaction, and we are gaining more customers."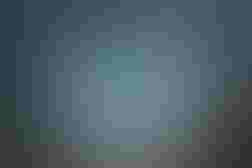 The small-character coder, above, prints sell-by dates and packing codes on transparent PET clamshells. On-screen diagnostics and a sealed enclosure provide for user-friendly operation at line speeds of 70 clamshells/min.
Pacific's original coding methods were by roller wheel, which it says didn't print as legibly, became somewhat messy and constantly required ink. It soon looked to ink-jet coding and in some plants, started using a few of Diagraph's earlier large-character printer models to code shippers. But Bagley was convinced that an overall move to ink-jet coding for both primary and secondary containers was the way to go. "We soon looked at coding the clamshells and decided that we would need at least ten to twelve continuous small-character ink-jet units," he says.
"We use the large-characteer IJ/3000s for the round and Roma operations in Florida and California and at the grape operation in Florida. We upgraded to the IJ/3000s when they first hit the market," Bagley tells PD. "The first was installed in California and did such a good job that we upgraded the Florida facilities a few years later."
Pacific decided on the Diagraph systems and began coding its primary grape tomato clamshells. This was a new process to the grower. "We found the Diagraph printers convenient and not as costly," says Bagley, who notes that Pacific has been using Diagraph products for the past 15 years and finds them reliable. "We tried other clamshell coders, but as we grew and needed more units, we found the LINX easier to operate, with little or no maintenance," he adds.
Today, Pacific has installed at least 15 LINX 4900 small-character printers at various locations and at least 16 IJ/3000-IV large-character shipping-case coders, some with dual printheads. Bagley says the result has been lower costs in terms of ink savings versus the previous coding methods and less labor. The codes can be changed with the touch of a few keystrokes, an important benefit, as Pacific's packing lines can be changed over frequently from one product to another. The improved code quality also presents Pacific to customers in a sunnier light as a dependable supplier.
"We have gained customers due to the code clarity and improved legibility of the package sell-by dates," confirms Bagley. Until the company installed the ink-jet printers, it was difficult to keep track of tomato-package freshness due to print quality that wasn't as crisp. "Because customers can order our products everyday and receive them either all at once or in stages, the legibility of the packing codes is critical," he says.
Tomato harvesting at Pacific's operations depends on the location. In North Florida, it traditionally starts in the fall, the beginning of a year-'round cycle in which the company harvests crops throughout the country, starting in Quincy and later in Palmetto, Ruskin and Fort Myers. It then moves its packing operations to different states, including California and Virginia, which harvest from mid-June and July, respectively, to mid-November and September, respectively. But it's a time when Pacific kicks into high gear, as the plants usually run 50-hr weeks or five to six days a week, during peak season. "Everything is based on the weather," Bagley tells PD.
Production in the tomato-packing operations varies a bit between the locations and the packing lines in terms of the specific equipment utilized, but basically, the lines pack approximately 60 to 70 primary clamshells/min and 150 ft/min on Round, Roma and grape full-case tomato shippers. After cleaning and sanitizing, the tomatoes are graded and sized before being transferred by size to the filling/packaging area. The company packs the small grape tomatoes in 1-pt quantities. It sources the one-piece, hinged polyethylene terepthalate clamshells are from Pactiv Corp. (www.pactiv.com) and Reynolds (now Alcoa [www.alcoa.com] ). The clamshells run on multiple lines. In its Wimauma, FL, location alone, there are 14 packing lines for grape tomatoes, with six lines that bulk-fill Roma tomatoes into shipping cases and six casing round tomatoes. The shipping cases come from multiple sources.
After filling, closing and top-labeling, the prime clamshells are coded on one end with a two-line alphanumeric production code generated by the LINX 4900 in 1/4-in.-tall, 7-dot type. The Pacific Tomato Growers name appears on the first line, while a sell-by date and a production number appears on the second line. The printhead temperature, the time of "flight" and the ink pressure are managed by the printer itself. A simple user interface with a what-you-see-is-what-you-get (WYSIWYG) display facilitates message creation.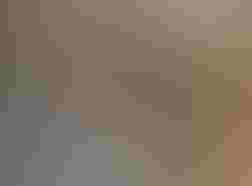 In the case-packing area,round, green tomatoes are loaded into 25-lb corrugated shipping cases by a bank of fillers before heading to the case coders.
Generating single- or double-line alphanumeric text and optional logos, the LINX 4900 can store up to 50 messages. Its stainless-steel, IP55-rated enclosure and sealed printhead valve system are teamed with software that automates controls to maintain superior print quality and performance.
Roller wheel coding was a standard practice and still is at some packing houses, Bagley says. "You must have a lot of numbers and letters on hand to change each coding wheel when there's a grower change to make. We couldn't code the clamshells manually, so we looked at a few different ink-jet printers. We liked LINX so much, we only bought that."
Larger, round tomatoes (both the Mature Green as well as bright red versions) are loaded automatically into the two-piece, 25-lb corrugated cases by a bank of case fillers positioned upstream. The packers also weigh each case before the cases are lidded and palletized. Mounted on a conveyor, the majority of which are furnished for each of the plants by Tri Pak Machinery (www. tri-pakmachinery.com), the IJ/3000-IV printers have an integrated valve with a special rubber membrane that precisely controls the ink flow at the valve opening in the printhead, along with cylindrical valve channels, as solenoids in the system delivery, well-formed ink droplets that result in sharp, clear characters.
With the capability to apply up to four lines of type to two sides of a case, the compact IJ/3000-IV case coder uses black ink to apply Pacific's crisp, single line of 1/2-in.-tall characters in an 18-dot font. Bagley says the data includes a code signifying that the product has been inspected by federal and state inspectors, and it bears a product-tracking code that provides production information in the event of a recall. A touchscreen-control user interface and a built-in Ethernet connection permit it to network with another computer. Rated to deliver printed character heights from 1/4- to 2 in. on most porous or nonporous substrates at line speeds up to 650 fpm, the printer has enough memory to store up to 500 messages and 150 characters per message.
Because the tomatoes "follow the sun," Pacific's lines can be relocated from plant-to-plant. Flexible, versatile equipment is key. Bagley says that's what Pacific got with its ink-jet coders. It has already begun to enjoy a return on its ink-jet printer investment, which makes for a bright and sunny business future. "We've seen a payback already in traceability alone," he says. "It's the reason why we have more business."
Sign up for the Packaging Digest News & Insights newsletter.
You May Also Like
---