FDA targets inappropriate nutrition claims on foods, beverages
FDA targets inappropriate nutrition claims on foods, beverages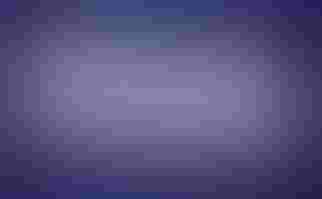 FDA_Logo- rrrr.jpg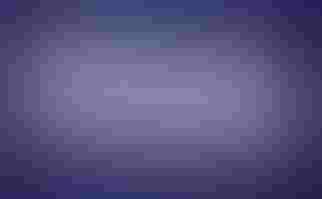 FDA_Logo- rrrr.jpg
In today's crowded marketplace, food manufacturers find it essential to distinguish their products from the competition. A common way to make a product stand out is by extolling the nutritional value of the food with claims that it will improve the consumer's health. Splashy claims like "reduced fat" and "high in fiber" can draw consumers to a product and increase sales.
Registrar Corp
is a FDA regulatory compliance firm that assists companies with their labeling.

The U.S. Food and Drug Administration (FDA) regulates the types of claims that can be made on food labeling. FDA has issued an avalanche of warning letters in the last year to food manufacturers that made claims for their products that exceeded what FDA considered to be appropriate. Gorton's, Inc.'s fish products (1), Dreyer's Ice Cream (2), Nestle Juicy Juice (3)... all were cited by FDA for inappropriate nutrient content claims. In addition, public interest groups have filed a slew of lawsuits against some of the largest food companies in the U.S. for making claims that they considered to be false and misleading, including ConAgra in 2011 (4), General Mills in 2012 (5), and Frito-Lay in 2012 (6). FDA permits certain claims to be made for conventional food products: nutrient content claims, health claims, qualified health claims, and structure/function claims.

"Nutrient content claims" are explicit and implied claims that characterize the level of a nutrient in a food or dietary supplement, such as "high in fat," and "low in sodium." Whether a product can be "high in" or "a good source" of a nutrient is based upon its percent of the Daily Recommended Value (DRV) or Recommended Daily Intake (RDI) of the nutrient as established by FDA. Nutrients that do not have a DRV or RDI may not make nutrient content claims. Instead, the quantitative amount may be declared (e.g., 300 mg Omega 3's). FDA also permits "relative" claims such as "reduced fat potato chips" and "light sour cream." These claims must include the percentage or fraction by which the food has been modified, the reference food, and the amount of nutrient in the labeled food and in the reference food.

"Health claims" are those that describe a relationship between a food, food component, or dietary supplement ingredient, and reducing risk of a disease or health-related condition. Health claims are specifically authorized by FDA. Typically, FDA will authorize the exact claim and the nutrient requirements to make it, such as "diets containing foods that are a good source of potassium and that are low in sodium may reduce the risk of high blood pressure and stroke." Foods that make that claim must also qualify for "good source of potassium," "low sodium," "low fat," "low saturated fat," "low cholesterol" claims. Health claims are approved based upon the standard of significant scientific agreement (SSA). In response to court decisions, the agency is also permitting certain "qualified health claims" based on evidence that is not well enough established to meet the significant scientific agreement standard required for an FDA-approved "health claim." These claims must clarify that the evidence supporting the claim is limited, such as "selenium may reduce the risk of bladder, colon, prostate, rectal and thyroid cancers. Based on its review, FDA does not agree that selenium may reduce the risk of these cancers."

"Structure/function" claims are those that describe the role of a nutrient or dietary ingredient intended to affect normal structure or function in humans, characterize the means by which a nutrient or dietary ingredient acts to maintain such structure or function, describe general well-being from consumption of a nutrient or dietary ingredient, or describe a benefit related to a nutrient deficiency disease (like vitamin C and scurvy). Generally, claim can "support" or "maintain" normal function, but not affect abnormal states. Structure/function claims are not pre-approved by FDA but must be truthful and not misleading. In addition, the manufacturer must possess substantiation to support the claim. Products that make inappropriate claims maybe be deemed "unapproved new drugs," misbranded by FDA and refused entry into the United States.

Registrar Corp invites food exporters to attend a seminar on Health and Nutrition Claims at the 5th International Fresenius Conference in Mainz, Germany. Registrar Corp has been invited to speak as an expert on U.S. FDA Regulations. Food exporters may register at the Akademie-Fresenius site.

Registrar Corp assists clients in navigating the tangled web of FDA regulatory compliance. Registrar Corp's label review service provides detailed analysis of product labeling to ensure that each label incorporates the numerous regulations that govern the format and content of food labels. If you have any question about food labeling regulations or any U.S. Food and Drug Administration regulation, please contact Registrar Corp 24/7 at http://www.registrarcorp.com/livehelp or call us at +1-757-244-0177.

(1) FDA's Warning Letter to Gorton's, Inc. February 22, 2010
(2) FDA's Warning Letter to Dryer's Ice Cream Inc. February 22, 2010
(3) FDA's Warning Letter to Nestle Juicy Juice December 4, 2009
(4) New York Times "After Tobacco, Lawyers Set Their Sights on Food Industry." August 19, 2012 
(5) New York Times "Lawsuit Forces General Mills to Defend The Accuracy of Its 'Natural' Labeling." July 27, 2012
(6) Reuters "Frito-Lay Chips Not All Natural: Lawsuit." January 30, 2012

Source: FDA
.
Sign up for the Packaging Digest News & Insights newsletter.
You May Also Like
---