Labeling a clear response to market demands
Labeling a clear response to market demands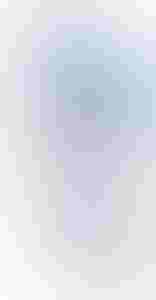 MACtac Vivid Ice
BOPP label film
with MP238 optically-
clear adhesive shows
off Private Spring
Water's crystal-clear
product for its many customers.
At Private Spring Water, a supplier of custom-labeled bottled water to customers across the U.S. and Canada, it's important to present attractive product images. But it's equally important to provide quality and function.

The woman-owned small business is directed by Monica Churchill, president; her husband Ken Churchill, vp; and majority shareholder Lisa Knight. Its customers, including country clubs, hotel chains, wineries, restaurants and salons, demand the best as they strive to enhance their individual images.
Private Spring Water designs the containers, prints the labels and bottles the water in the same 10,000-sq-ft San Martin, CA, facility. It offers semi-gloss laminated paper, metallized-paper and film labels.
William Pappin, another company shareholder who is also printshop manager, says, "We also do company logos, tradeshows, events, birthdays, bar mitzvahs—you name it. Our customers had noticed clear labels and began asking for them."
Label stock hunt begins
Pappin put his 25 years of printing experience to work as he started to research the perfect label stock. According to Ken Churchill, "For our customers, the label's appearance is the most important factor impacting the final product, and achieving a clear, 'no-label look' gives them the final, high-end esthetics required."
The transition from paper labels was underway. After working with several film suppliers to find the right product, Pappin discovered that the one that performed very well through printing, converting and rigorous durability testing was a new product from MACtac, a subsidiary of Bemis Co. Inc. and a pressure-sensitive base material supplier in Stow, OH.
"They came in and looked at what we were doing," says Pappin. "Their crystal-clear material looked like it was printed directly on the bottles."
Called Vivid Ice, the label film boasts optically clear, 2.0-mil BOPP film top-coated for premium printability by a range of technologies, including UV- and water-based flexography, screen, offset, gravure and thermal-transfer. Developed for semi-rigid and rigid containers, especially for food and beverage labeling, Vivid Ice is coated with MP238 clear adhesive—an optically clear, acrylic emulsion. The pressure-sensitive adhesive is resistant to water-whitening, is pasteurizable and has good open time. The label stock is united to a 1.5-mil PET release liner.
Passing the tests
"I put it through rigorous testing for clarity, adhesive, wet strength and the label stock withstood everything I threw at it," says Pappin. "You can't see the adhesive, and as far as adhesion goes, if you pull off a label during processing, you have five minutes to take it off (with no residue). Our quality-control standards are very high, and this is an excellent feature."

The product also went through die-cutting tests to ensure its ability to matrix-strip cleanly. Printability tests helped determine how well Private Spring Water's current inks adhered to Vivid Ice.
The converter/bottler uses a 7-in., seven-unit Mark Andy Comco Cadet flexo press, soon to be expanded to a nine-unit press. Depending on the particular label, designs can be printed in up to seven spot colors on white paper stock, up to six spot colors on the Vivid Ice material or in four-color process on white or clear stocks.
"We do a three-dimensional or reverse-graphic label," explains Pappin. "We had issues with the right layout and the sequence of colors, but now our business is booming because of this particular item. I attribute a lot of that to MACtac and their persistence in working with us. I basically acted as their database on a flexographic-printing machine."
Downstream on the press, the knives that are used to slit the labels prior to rewinding had a little trouble slicing through the material at first. MACtac fixed it right away, and Pappin notes that it was a team effort. "They were in charge of every situation; customer service has been there for us, and we've developed a really good relationship."
Sticking with the task
Additionally, Private Spring Water needed a film with an adhesive that would maintain strength and performance while adhering to a convex bottle, despite the film adjusting shape to conform around the complex surface. The adhesive also needed to provide some open time because of the costs associated with scrapping mislabeled bottles. The company offers customers seven different bottle sizes from a small 8-oz to a large 1.5-liter.
Pappin notes that if a closure pops off or if the container becomes wet in some other way, the clear adhesive could turn milky white, but Vivid Ice has an anti-whitening agent in the adhesive. "I put [labeled bottles] in freezers, under water, set them outside for a week, and even buried them in the ground," he says. "When we brought the labels in and washed them off, we found them to be absolutely bulletproof."
Private Spring Water began using the clear bottle labels approximately 18 months ago. "Our customers are thrilled, and so are we," Pappin notes. "It took some printing-press reconfigurations to get it right. But as we got better and better at printing the labels, they now look like we're printing photographs."
Sign up for the Packaging Digest News & Insights newsletter.
You May Also Like
---