Printer/applicators apply thermal-transfer bullseye (2D) labels to boxes of Bibles
Printer/applicators apply thermal-transfer bullseye (2D) labels to boxes of Bibles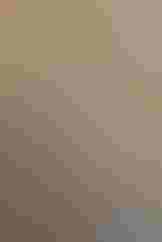 The label on each case is generated by the packing list inside the case and is specific for that case.
For Christian Book Distributors (CBD), Peabody, MA, the world's largest distributor of Christian Bibles, books, videos, music and artwork, speed and uptime are crucial to its distribution.When both UPS and the USPS informed CBD it needed to reposition the shipping labels on its cases, the company knew it needed to make a change.
In order for the company to receive a significant discount based on shipping volume, it had to switch its shipping labels from the case sides to the case tops. More than 100 of the company's scanners would have to be rearranged, because they were not oriented to read labels placed on the tops of the cases. In addition, CBD needed a printer/applicator that could print and apply shipping labels at a high speed. The cases were piling up because the labels were not printing fast enough, resulting in bottlenecks on the conveyor line.
CBD needed an effective solution to its shipping-label problem. PEAK Technologies (www.peaktech.com), a system integrator focused on supply-chain automation and inventory management solutions and services, had been a strategic partner to CBD's information-technology department for more than 13 years. So when it came time to find a provider for new printer/applicators, PEAK offered its expertise in this area as well. "We wanted to keep our solutions under one umbrella," says John Roden, distribution manager for CBD. "We chose PEAK because we have a lot of respect for them, and we have a strong relationship. They also provide excellent service and support for stationary applications."
For more information about labeling, visit Packaging Digest's LABELING TECHNOLOGY CHANNEL at www.packagingdigest.com/ info/labeling
The chosen solution was Peak's CTM 3600 printer/applicator, which incorporates a Model 110PAX4 thermal-transfer print engine from Zebra Technologies Intl, LLC (www.zebra.com). CBD purchased four of these CTM printer/applicators from PEAK in the summer of 2004, as its main motion applicator, and it has recently added two more printer/applicators, which will be used as a subsystem and located on another floor of the factory. "Because of the top-down labeling requirement, we were able to meet the post office requirements, while increasing efficiency," says Roden. "With our previous solution, the labels weren't being applied in a timely fashion, placing more demand on us, which in turn, placed heavy demand on the printer to run faster."
The CTM printer/applicator also solved an unexpected problem with CBD's existing print engines. Because the print engines were based on older technology, they didn't have the ability to print bullseye (2D) bar codes. The Zebra/CTM's updated technology allowed CBD to avoid rearranging the company's 100-plus factory scanners. "In general, label applicators are complicated pieces of equipment. They need air, electricity, ink, paper and glue, all in one small spot, while functioning to apply labels," explainsRoden. "But the CTM is one of the most stable applicators. It runs smoothly and efficiently."
We chose this printer/applicator company because we have a lot of respect for them, and we have a strong relationship. They provide excellent service and support.
The new applicators answered CBD's call for a faster solution, increasing speed by 15 to 20 percent, while reducing downtime and labor. "Rather than modifying what we had, we chose to invest in new applicators," says Roden. "Because of the amount of downtime we were experiencing using competitors' equipment, we saw a tremendous improvement in uptime alone with the new solution. PEAK's solution was more reliable."
PEAK's CTM applicators are designed for easy operation and simple maintenance. Before installation, a site survey was required to determine factors such as conveyor speed and the orientation of the cases to the applicator. In addition, training was offered during the installation process to ensure employees knew how to integrate and operate the system. A specialized PEAK technician came in and set up the printer/applicators and trained the staff on how to set parameters for delay and dwell time, adjust air pressure, clean print heads and troubleshoot potential problems. Maintenance employees were taught how to fine-tune the equipment. "PEAK has helped the technical expertise of our maintenance staff improve so much that we can do more of our own maintenance," Roden says. "PEAK offers life-cycle support for every unit as well, so we know we can always count on them for any issues that may arise."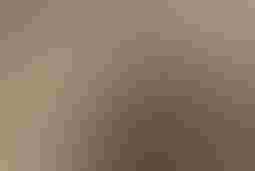 Once the label is printed, it is released to the tamping system, which is triggered by the case as it approaches. The arm with the label extends and stops 0.125 in. from the case, after which a blast of air blows the label onto the case.
While CBD's service engineers in production rarely have a need to call in a technician, the IT department has taken advantage of that benefit. "Our IT department occasionally calls in PEAK technicians, because they use 30 to 40 printers in that department," says Roden "Our major problem is time; it's critical to production. If something is down, we're losing money. PEAK is excellent at service calls. They could be at our facility within minutes."
CBD's busiest time of year is during the holiday season, from November through Christmas. This past year was busier than normal for the company and all four applicators ran at top speed and volume for eight hours a day, without any significant downtime. "Even during slower times we run our machines full out. Because of the new applicators, our employees are freed up to do other jobs. They also proactively replenish catalogs and cases on the lines. It helps on the operations end," says Roden.
Because of the success of the solution, construction is underway at the facility to implement a new process in the conveyor system that requires two more applicators to apply shipping labels. Basically, it's an additional shipping subsystem. It will allow CBD to increase throughput by 20 percent through the conveyor, while increasing volume on the production line through a picking system.
"There is a real cost savings with the system because there are no extended hours or second-shift operations," says Roden. "We're running the machines we have now, and when the two additional applicators are installed, we'll be adding an extra twenty percent onto production."
More information is available:
Sign up for the Packaging Digest News & Insights newsletter.
You May Also Like
---