Safeway agrees to change Kona coffee blend's label
Safeway agrees to change Kona coffee blend's label
Safeway has agreed to change the label on packages of Kona coffee blend sold in mainland stores in response to concerns fr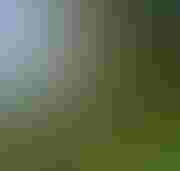 Kona coffee.jpg
om Hawaii farmers that it didn't provide information about what percentage of the famous bean it contains.

In a letter, Safeway notified the Kona Farmers Association and the Hawaii Department of Agriculture the company will modify the package to show what percentage of Kona is included and that it will contain a minimum of 10 percent Kona beans. The label will also reflect the geographical location of the other beans used in the blend.
"We hope that these actions demonstrate not only our desire to work collaboratively, but also our shared interest in preserving the integrity of the Kona bean," said the letter from Susan M. Houghton, director of Safeway public affairs and government relations.
 
In April, Hawaii's Board of Agriculture Chairman Russell Kokubun sent a letter to Safeway's corporate headquarters in Pleasanton, Calif., asking the company to comply with Hawaii's law requiring labels to specify the percentage of Hawaii-grown coffee that is included in a blend. The law requires that those blends have at least 10 percent of Hawaii-grown coffee. But because that package of coffee isn't sold in Safeway's 19 Hawaii locations, Kokubun could only ask for voluntary compliance.

The association called for a boycott of Safeway's 1,700 stores nationwide because farmers believed the labels were misleading and degraded the reputation of Kona coffee. In early August, Safeway officials met with Paul Uster, an association board member and owners of Mokulele Farms. Safeway promised to get back to the farmers by Sept. 1 about whether any changes could be made to the label.

"I think this is a great step for better truth in labeling on the mainland," Uster said Thursday.

Safeway has also agreed to begin selling 100 percent Kona coffee in northern and southern California starting next year. That's welcome news to Kona coffee farmers. "It's difficult to taste the flavor of Kona in only a 10 percent blend," Uster said.

The association still wants to know the exact percentage of Kona is included in Safeway's current blend. "Our concern is that it could be an absurdly low amount," Ulster said.

According to the Safeway letter the new packaging will be implemented July 2012. Uster said farmers would like to see it happen sooner. "We hope it'll be done before the holiday shopping season," he said. "Because people do like to give specialty coffee as gifts."
Sign up for the Packaging Digest News & Insights newsletter.
You May Also Like
---