Sleeve labeling sets the pace
Sleeve labeling sets the pace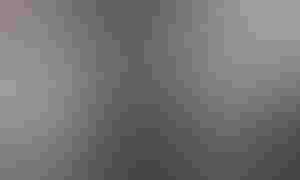 Eastgate Shrink Labeling System 1
Eastgate Graphics, a Lebanon, OH contract packager/container decorator, is known for its dry-offset and screen-printing capabilities for rigid plastic bottles, cups, closures and trays.
Positioned as a foremost provider of shrink-sleeve labeling, Eastgate takes projects from concept, to design, consulting, implementation, decorating and fulfillment. It has also parlayed its technical expertise and project management with substrates, films and inks. Customers include Kraft Foods, L'Oreal, Procter & Gamble, PepsiCo, and many others that serve markets from laundry detergents, fertilizers and health and beauty aids to food, beverages, pharmaceuticals and petcare.
"They have high volumes and expectations to match," affirms Eastgate's vp Jesse Otterson. Like most customers, Eastgates's clients want packaging with maximum shelf appeal, product protection and process repeatability, Otterson says. "They want the ability to evaluate materials and develop strategies for weight reduction, sustainability and lower waste volumes. So most of the time, we project-manage a team that includes the customer, the equipment vendor, the converter, the container manufacturer and the shrink-sleeve decorator, which is our group."
Shrink-sleeve labeling is becoming a high growth business for Eastgate, as well as for the container-decorating market overall. Commitments to sustainability are part of the reason why. "There's a great importance put on the distance a package travels, and that also counts on a scorecard," explains Otterson. "Customers want dynamic, lightweight packaging that can be applied in a location that is relatively central to where it will be used."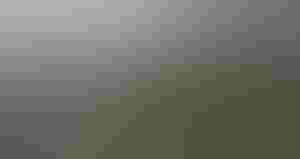 Eastgate Shrink Labeling System 2
So Eastgate's packaging operation has to be highly modular: On any given day, it can run 15 to 20 packaging lines and have 10 more ready to pull into service. As projects develop, the company configures the lines for as long as they're needed. "Most companies have dedicated-use systems that aren't mobile," says Otterson. "Our approach has to be as flexible as possible, as the products we package vary from customer to customer."
Within its equipment inventory, Eastgate has configured four shrink labelers and 10 shrink tunnels into shrink-sleeve application lines. A "dry" line incorporates convection and infrared heating while some of its other lines employ steam. Its most recent purchase was a permanently installed line featuring an R-300 shrink labeler from PDC Intl., which it acquired as part of an ongoing contract decorating and packaging services expansion.
Eastgate also bought two inline KST 80 steam shrink tunnels, also from PDC. These tunnels provide 160 in. of live shrink area to accommodate the line speeds typically from 250 to 275 ppm. The tunnels provide sufficient dwell time for proper label film shrinking on the high-speed line.
"While we haven't expanded the facility space recently, we reconfigured the entire production floor to increase efficiency and improve product flow," says Otterson. "PDC has a good reputation for service and dependability. We chose their equipment because it best fit our requirements for both flexibility and reliability."
Designed to apply shrink-sleeve labels in rugged environments to tapered or conical containers at speeds up to 300 containers/min, the R-300 is both a shrink labeler and a multipacker for individual products. The machine works with cartons, bottles and cans in special shapes and container capacities from 2 oz to 1 gal. The machine's advantage of accommodating thin shrink-film gauges, from 1.5 to 2 mils, over extended periods has been a welcome bonus, given that down-gauging is common among flexible film users. Eastgate also likes the fact that the system easily works with PETG, PVC, LDPE, HDPE PS, PLA and freezer-grade container materials.
Rolls with the changes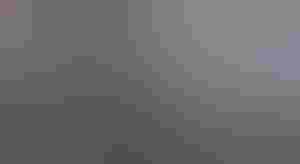 eastgatexx
Given the programs Eastgate is developing, it needs equipment that can operate continuously, two or three shifts a day, six days a week, depending on the season, Otterson explains. The line runs 250 to 300 containers/min, so high speed was essential. That's why they liked the PDC systems.
"We have been very pleased with the reliability and performance of the equipment and have enjoyed working with their knowledgeable technical staff," Otterson states. "We change this line over to run different products as required. But operation on the line is continuous, so we needed the assurance of knowing we could get spare parts off-the-shelf, at a reasonable cost. We were looking for a high-speed sleeving system that could handle quick, frequent changeovers of single-product containers. We also wanted a sleeve applicator/tunnel combination with a robust construction and a good 'fit and finish.' We wanted to be able to switch mandrels, feedscrews and other changeparts without the need for a toolbox."
Patented as a mandrel-style shrink-sleeve labeler that allows users to open and form the shrink sleeve into a round, oval or square shape, the system has no spinning knives that could dull quickly. This impressed Eastgate, which has clear-cut preferences for certain system features, Otterson adds. "Based on our experience with the other labeling lines, we didn't want rotary cutters, which are fairly standard and prone to wear. The R-300's flat, serrated knife is more preferable. And thanks to servo motor control, the knife leaves the labeling web intact."
The applicator was outfitted with customized sleeve decreaser assemblies and a sleeve tampdown unit to handle Eastgate's specialized freezer-grade shrink film materials used to sleeve label frozen beverage containers.
Feeding, applying, inspecting
How containers are fed into the sleeve applicating system depends on their characteristics. The R-300 can be outfitted with a special product-handling unit that groups and orients the containers into dual counter-rotating timing screws, and then moves them through to servo-controlled gripper belts. This allows precise product handling and optimum presentation of the packages for sleeving. In Eastgate's case, however, most of the containers it packs ride on a linear conveyor from Nercon, equipped with a vacuum chain into the R-300; feedscrews then separate and space the containers before they move under the applicator head, while a roll of the sleeve label material feeds through the machine. The R-300 accepts film rolls that measure up to 21 in. maximum outside dia. Photocells sense gaps between the label printing and perforate the web between the images, creating individual labels. The label web is fed over a mandrel that matches the package profile.
As the machine senses container position, a servo motor feeds the label stock onto rollers that mechanically separate a sleeve from the rest of the web. The sleeve is then mechanically fired onto the container by two urethane wheels. An inspection/ejection station is equipped with sensors that check for label presence and proper label seating. If not applied precisely as specified, the container is ejected by a pneumatic cylinder from the line onto a tray or bin. Otherwise, it moves through the two back-to-back KST 80 steam tunnels, which ensure the label film snugly fits onto the containers.
Adjustable manifolds on the tunnels provide an efficient way to supply steam to the sleeves. Each tunnel has six rows of steam tubes that are externally adjustable for steam flow and nozzle position. This allows Eastgate to highly focus the application of steam to specific points on a package, depending on the adhesive pattern and other factors. The tunnels also can be adjusted on-the-fly without cooling down or re-ramping.
Individually programmable, the KST 80 tunnels also feature dual temperature zones so that as the sleeve material shrinks onto a container, a subsequent hold-down belt and blow-off station eliminate any residual moisture.
The labeled containers are then transferred downstream to a bottle unscrambler from New England Machinery or an accumulation table from Garvey or one of Eastgate's own equipment designs, depending on the specific package type running.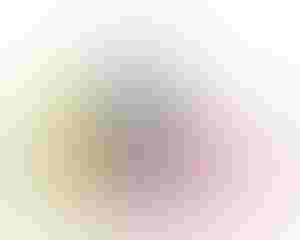 eastgatexxx
PDC also engineered and manufactured an optional inline quality-control system for Eastgate that incorporates a splicing detection sensor that detects a splice in the film roll. Mounted within the labeling head of the machine, the system also incorporates optical sensors from
Banner Eng.
that look for the top of each sleeve label. To support this line configuration, Eastgate supplied its own parts-handling equipment.
fREAL Foods, an Orinda, CA, frozen dairy products customer, has been working with Eastgate since its inception. Eastgate helped fREAL transition packaging for a line of milkshakes, frozen cappuccinos and smoothies from preprinted cups to custom, 20-oz HIPS cups decorated with shrink sleeves. "f'REAL's founder contracted with us to print their first cups," recalls Otterson, "Later, they moved to a striking, 10-color shrink sleeve to meet their new custom container requirements."
fREAL's cups travel on the infeed conveyor to the shrink-sleeve applicator upside-down and are sleeved using dual timing screws.
The new fREAL sleeves are made of 2-mil PVC, and are designed to shrink around the tapered cup design. For the fREAL application, the machine was equipped with a dual reel unwind and splicing table to accommodate two rolls of film. "There is a lot of development work required for tapered containers," says Otterson. "Even more when they have to withstand the below-zero environment of a freezer. PDC's ability to engineer the optimum shrink attributes was key to the success of this program."
More specialized role
Eastgate uses the R-300 line (with additional sets of changeparts) to label six products routinely, including all 20 of f'REAL SKUs and a Pepsi energy shot beverage. fREAL, Kraft Foods and L'Oreal are notable projects for which Eastgate provided a fully integrated suite of services.
"Adding a dependable, high-speed shrink-sleeving line to our existing operation has been part of our strategic plan for some time," Otterson observes. "fREAL asked us to look at options for upgrading their packaging, and we decided to look for a line that would accommodate their containers as well as many others we were running. Their (PDC's) technical expertise and continued support have proven invaluable for all of our applications," he adds. "We'd definitely consider acquiring more PDC equipment in the future and plan to continue adding capacity throughout the coming year."
Sign up for the Packaging Digest News & Insights newsletter.
You May Also Like
---