Tool to help packagers navigate FDA's Nutritional Facts label changes
Tool to help packagers navigate FDA's Nutritional Facts label changes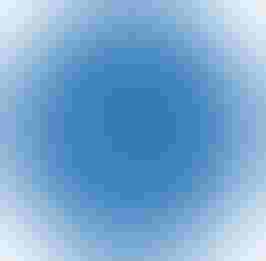 Food Label Compass
The Food and Drug Administration (FDA) plans to update its Nutrition Facts label policies, which will impact nearly all food and beverage products marketed for retail sale and promoted in the United States. This sweeping change to update the 20-year-old guidelines presents challenges—and opportunities—that food and beverage companies will need to quickly understand and mobilize.
FoodMinds LLC, a food and nutrition consulting and communications agency, has partnered with Nutrition Impact LLC, a consulting firm that develops science-based messages about clients' products and services, and also analyzes dietary intake trends, and EAS Consulting Group LLC, a regulatory consulting company specializing in complex labeling and claims issues, to create Food Label Compass.

Food Label Compass harnesses the expertise of each firm to create a specialized suite of nutrition analysis, regulatory consulting and strategic services to guide food and beverage companies in understanding the impact, complying, communicating and capitalizing on the new FDA guidelines.
Food Label Compass will provide companies with three essential services:
1. What does the new policy mean to your products?
The Food Label Compass conducts in-depth analyses of the food and nutrient content of clients' brands relative to the new FDA guidelines, identifying the potential changes to the serving size rules (Reference Amounts Customarily Consumed (RACCs)), assessing impact of potential changes to Daily Values (DVs) and how nutrition claim criteria may be affected. 

2. How do I comply?
Food Label Compass develops regulatory recommendations and guidance to construct labels modified to reflect the new requirements, validate claim opportunities, answers questions on how to comply with the new nutrition information rules and ensures the information is presented in an approved and consumer-friendly manner. 

3. What's my strategic roadmap for these changes?
The third component develops a strategic roadmap for the client's product portfolio and brand messaging to position and plan around the new nutrition facts and labels that will effectively communicate to consumers and other audiences about the new nutrition information to ensure brands and foods are perceived and used in the way that is intended.

"From a practical standpoint, we have learned a lot in the past 20 years about the world of food labeling, and how companies should meet regulatory requirements balanced with helping consumers make informed choices," says  FoodMinds chief science officer Robert Post, PhD, MEd, MSc. "Through our new Food Label Compass, we have effectively packaged a mind-trust of science-based analysis, regulatory counsel and marketing communications experts to provide clients an edge to successfully navigate and capitalize on this opportunity."
Expected changes to the FDA Nutrition Facts label
The FDA announced earlier this year it plans to overhaul the Nutrition Facts label "based upon the latest science-based nutrition recommendations." These updates will reflect current nutrient recommendations, public health concerns based on recent data on food consumption, and the agency's desire to make this information as clear and useful as possible. It is estimated the official announcement could occur before the end of the year.
According to the FDA, consumer use of the Nutrition Facts label continues to increase, as evidenced by surveys conducted between 2002 and again in 2008, where the percentage of consumers reporting that they often use the label rose from 44 to 54 percent.
"While the nutrition label has been an invaluable tool to educate consumers, it is overdue for an update so that it can reflect current science and dietary recommendations," says Victor Fulgoni, RD, PhD, Nutrition Impact's svp. "The trick for food and beverage industry will be how to successfully navigate upcoming changes proactively, and then clearly communicate this new information to their consumers."
Beyond the changes to how nutrition label information will be presented, the expected FDA changes include guidance for claims on labeling. According to Edward A. Steele, chairman and chief executive officer of EAS Consulting Group, this is going to present a challenge for the industry. "Understanding where there may be new claim opportunities and what scientific research will be needed to validate them is just one area," says Steele. "Just as important is how to be confident that any proposed new labeling is correct."
Planning for these changes should start now
The task of assessing and accommodating these anticipated Nutrition Facts label changes is sizable. The team behind Food Label Compass is ready to help food manufacturers plan for and work through implementation to ensure brands transition in the marketplace successfully.
Source: FoodMinds LLC
.
Sign up for the Packaging Digest News & Insights newsletter.
You May Also Like
---