Fast and Flexible HPP System a 'Game Changer'
Fast and Flexible HPP System a 'Game Changer'
JBT-Avure's FlexiBulk system unlocks exciting new options in high-pressure pasteurization (HPP) that's attracted food and beverage customers.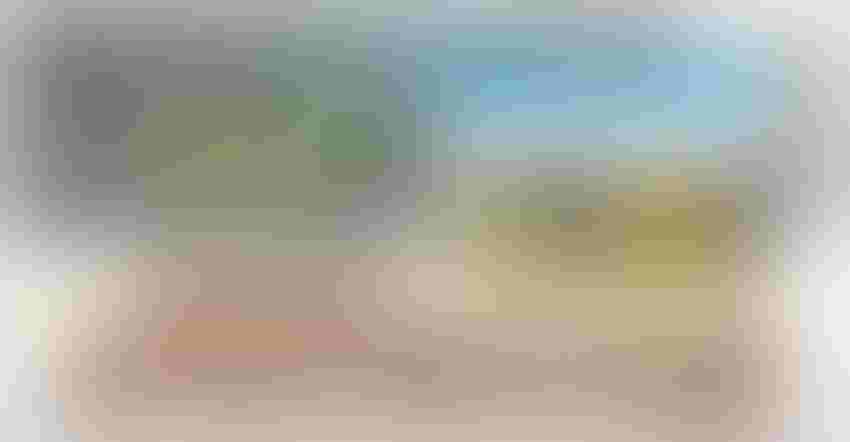 JBT-Avure/Packaging Digest
When it comes to high-pressure pasteurization (HPP), brands and contract packagers must choose between machinery designed for bulk HPP processing of pumpable products following by packaging or HPP processing of prepackaged products.
JBT-Avure offers a revolutionary option that permits both options to be done in single processing cycle using one novel HPP system, the FlexiBulk.
It's the best of both worlds enabling a wide range of packaging options from the traditional HPP prepackaged formats such as plastic trays, pouches, and PET bottles to also encompass untraditional post-process packaged formats such as aluminum cans, glass bottles, and paperboard cartons.
That's why company President Ryan Pereira claims that the new patent-pending system is "a game changer for the food processing industry. Not only does the FlexiBulk process both in-package and bulk food and beverage products simultaneously, but it's also the fastest and the most efficient bulk HPP machine in the world."
Notably, FlexiBulk capability can be an add-on to the company's HPP systems already in the market including the AV-X machine, billed as the "world's first expandable HPP machine."
The key to that unlocks the systems' flexibility is the use of individual metal cylinders or carriers called "baskets". These are filled with packaged products for standard HPP processing. For example, "cold pressed" bottles of juice or plastic trays of guacamole or other packaged foods or beverages can be loaded in the cylinder. This means there's a lot of empty space, but that's inherent in standard HPP systems.
The engineering ingenuity comes in play with the basket design also permits it to contain a 55- to 60-gallon flexible bag or "bladder" that's filled with a pumpable product through a secure hose port.
The industry standard bladder has been used for aseptic processing for years, according to Sam Mudgal, JBT-Avure product manager who led the development of the system. "The bag is cleanable, reusable, and recyclable."
The basket is positioned vertically for filling. After filling, the carrier can be conveyed and processed through the HPP machine then discharged for evacuation of the bladder contents into a bulk tank for subsequent packaging. Again, the basket is tilted for gravity-assisted emptying.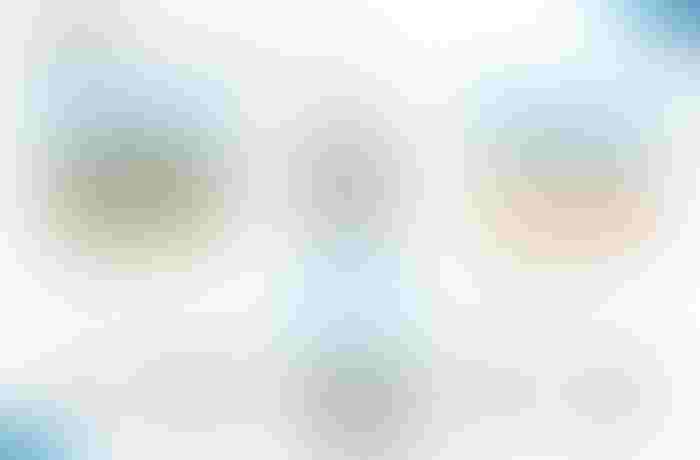 According to Mudgal, HPP processing times vary from about one to four minutes, depending on product, volume, and the country.
"Canada or the US have different regulation and protocols than Europe," Mudgal points out.
Once discharged, the carriers are hydraulically tilted vertically and the product is pumped out with a gravity assist.
As a customer's volumes increase, the number of baskets and overall throughput can be increased.
"This batch system can essentially be used as a continuous process," explains Mudgal. "While fresh baskets are filled by a supply tank other carriers are either being processed end-to-end or discharged for emptying of the contents. The cycle can continue."
Processing raw unpackaged liquids in bulk is where the HPP technology is most efficient, increasing throughput by 80-90%.
Brand buy-in.
Just months after the FlexiBulk's introduction last fall at Pack Expo Las Vegas, two food and beverage companies have already put in orders for the system.
"These are both US brands, one a juice manufacturer and the other a salsa manufacturer," Lisa Wessels, marketing director, tells Packaging Digest. "A system to one customer is shipping and the other FlexiBulk customer is receiving the equipment later this year."
Within the last week we learned of a third customer, but JBT-Avure declines to provide any details.
Wessels points out that general interest in HPP is from keen interest in healthier drinks and foods.
"During the pandemic, we've seen increased interest in HPP from both consumers and food companies," Wessel says. "Consumers have an increased emphasis on clean-label, natural, healthy, fresh foods and beverages. HPP extends the shelf lives of natural products, which not only helps with the fast-growing direct-to-consumer (DTC) market and stressed supply chain capacity, but also allows food and beverage companies to grow market share due to longer shelf-life."
Mudgal believes the FlexiBulk will boost HPP products beyond a niche market. "This technology is going to bring HPP, which is still an emerging technology, to the broader food and processing markets."
Sign up for the Packaging Digest News & Insights newsletter.
You May Also Like
---