Next-gen flow wrappers handle sustainable films, simplify sanitation
Next-gen flow wrappers handle sustainable films, simplify sanitation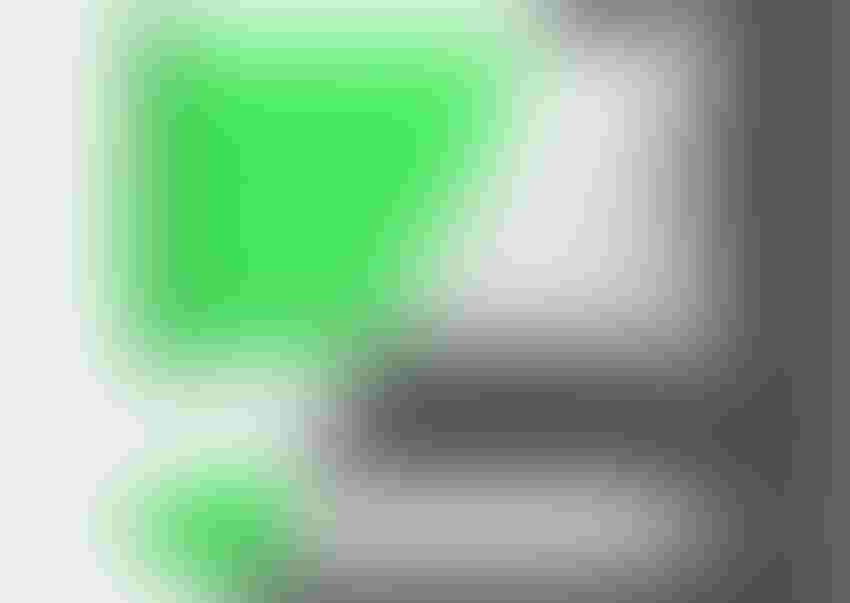 Flow wrappers are evolving with the times. Driving the many improvements in this area of packaging automation are the marketplace demand for more sustainable flexible packaging materials, high operator turnover, and food processors' emphasis on product quality and safety. On the horizon, too, is augmented reality (AR) technology for better training and faster troubleshooting.
The upshot is an emerging generation of flow wrappers that are easier to use, faster to clean and generally more efficient. Flow-wrapper manufacturers are designing the systems to reduce film waste and to simplify sanitation and maintenance—in many cases with a smaller equipment footprint.
Used to package baked goods, candy bars, medical products and a variety of consumer goods, newer flow wrappers are compatible with an expanding range of flexible materials, including recyclable and biodegradable films.
For our exclusive Q&A on advancements in flow wrappers, Packaging Digest asked the following industry insiders to share their thoughts on recent developments, as well as what they expect to see in the future:
• Graham Nice, regional sales manager at Campbell Wrapper Corp.;
• Angela McDaniel, marketing coordinator at Formost Fuji Corp.;
• Christian Ballabio, engineering department manager at Ilapak Intl. SA.
What recent advancements have you seen in flow wrappers?
McDaniel: They're easier to operate, incorporating a human-machine interface (HMI) that has been designed to be easy to use. For example, operators can be quickly trained to use HMIs that are designed with icons, to be more like a smartphone or tablet. This is important with the high turnover rate and younger tech-savvy employees.
Short film routing saves material, while the easier-to-thread film routing saves time.
____________________________________________________________________________________________
  WestPack 2020: Ideas. Education. New Partners. Feb. 11-13
____________________________________________________________________________________________
Reduction of changeover time is another advancement with today's wrappers. Improvements that can be done to the wrapper to help reduce labor and material expenses, and still maintain package seal quality, is important.
Improved sanitary design is critical. With sanitation being such a big part of the food industry, it has become imperative that manufacturers improve upon equipment design to make it easier to thoroughly sanitize and inspect.
For example, some wrappers can be quickly disassembled, leaving the wrapper wide open for thorough sanitation, easy inspection and maintenance availability.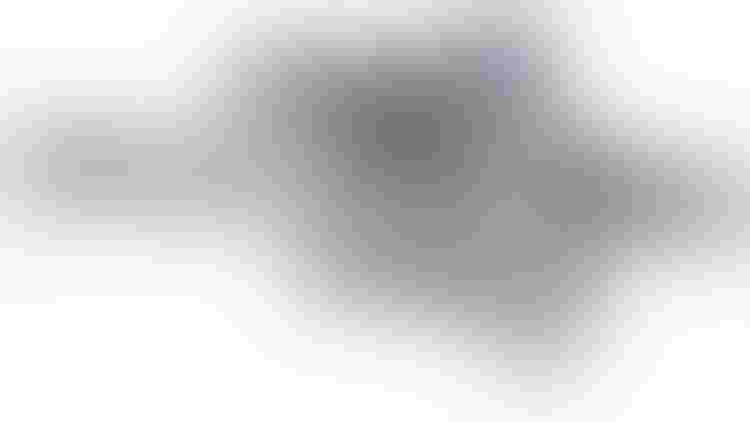 The Formost Fuji Alpha 8 Flow Wrapper features a sanitary design, operator-friendly HMI and short film routing.
Nice: Intelligent track infeeds and ultrasonic fin sealing are advanced technologies that are emerging for flow wrappers. Newer open-frame wrapper design is more sanitary than sealed-tube construction. The feeder and wrapper are cantilevered to allow crumbs and debris to fall through.
Ballabio: Higher automation content, better performance, the capability to process new materials such as recyclable/biodegradable/mono-material, the evolution of modified atmosphere packaging (MAP) and the growth of hygienic design are all recent advancements.
How do these advanced systems compare to the existing standard equipment?
Nice: In ultrasonic fin sealing, there is no heat involved with sealing. And ultrasonic sealing provides feedback on the energy used to create the seal.
Sometimes machine size is an issue. Intelligent track infeeds use less floor space by potentially shortening the wrapper's overall length. And we've got a dual, back-to-back machine—two independent wrappers mounted on a common backplate—that takes up less floor space compared to two standard single-lane wrappers.
Ballabio: Advanced systems have evolved in four areas: electronics and software, sealing technologies, materials and surface treatments, and gas management and oxygen control.
McDaniel: It is important for equipment to evolve with today's technology. Using the options that improve upon the efficiency of the flow wrapper can greatly reduce the cost of use. Purchasing equipment without the advanced features will end up costing more in the long run.
What are the benefits of these advancements for packaging machinery buyers/users?
Ballabio: Benefits include higher efficiency, extended shelf life for products, and easier cleaning and maintenance.
McDaniel: Reduction in film waste and shortening the time spent operating and cleaning the wrapper are improvements that can provide savings in many ways to buyers, adding to their profit margin. As they say, "time is money" on the production floor, so having equipment that is simple to operate is important.
Nice: Intelligent track infeeds can reduce the overall floor space/footprint and can handle more irregular product flow versus a conventional automatic product feeder. 
With no heat involved in ultrasonic fin sealing, it can be a plus for heat-sensitive products like those containing or being coated in chocolate, or temperature-sensitive medical devices and drugs. Ultrasonic sealing can potentially reduce the amount of film required for a typical flow-wrapped package and maintain the same quality of seal or better, versus conventional heat-sealing technology. It produces a hermetic seal even when there is contamination, like crumbs, in the fin-seal area.
More sanitary designs allow for easier allergen cleaning, and there are fewer areas on the machine for harborage, leading to significantly reduced cleaning time.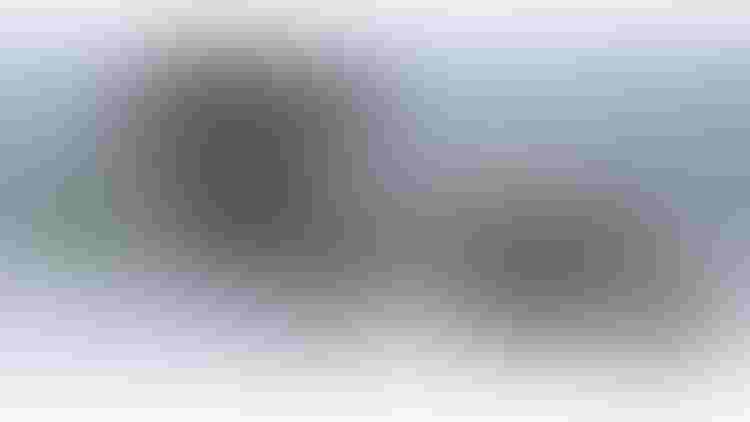 A Campbell flow wrapper configured with JLS Talon robotic loading system is suited to packaging fresh and frozen baked goods, including desserts and snacks.
What areas in flow wrapping still need work and why?
McDaniel: I believe we will continue to see improvement in the sealing capabilities with sustainable materials. As recyclable films improve, flow wrappers will need to be adapted to provide good seal quality for the different types of materials.
Nice: Infeed chains. Most machines still have infeed chains that are hard to clean and present changeover challenges. I would expect to see more lugless infeeds in the future.
Sealing-technology advancements will be a necessary development for recyclable and biodegradable film structures, as well as for lighter-gauge films that aim to reduce landfill for anything non-recyclable.
Ballabio: Feeding systems are key for automatic apps. Quality-control features are key for requirements and efficiency.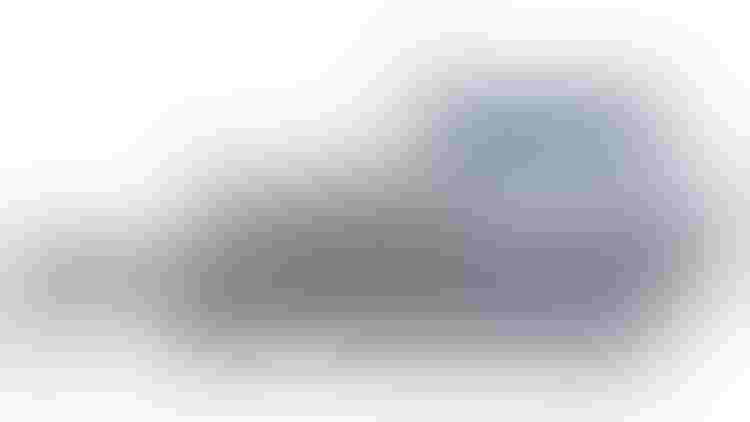 The modular Ilapak Delta X flow wrapper was designed for MAP bakery applications.
What's next, and when might we see further improvements in flow wrappers?
Ballabio: Industry 4.0, connectivity and augmented reality.
McDaniel: The use of AR and virtual reality (VR) technology for training and service purposes will be coming to the forefront over the next few years, saving time and money.
Nice: Over the next five years, I think we will see more integration directly into robotic feeding and cartoning/case-packing solutions. Flow wrappers will be more of a packaging component rather than just a standalone packaging operation unit. 
Also, we'll see higher speeds and reduced labor requirements, and machines with artificial intelligence (AI) that operate within the Internet of Things. [This type of smart machine] can self-optimize its operation and self-diagnose any maintenance or quality issues, as well as contact vendors for service and/or parts, as necessary, and reorder consumables such as film without human intervention.
I also believe that within the next 10 years we will see individual package track-and-trace technology—like the kind the pharmaceutical industry is currently implementing—throughout the food industry, and that the Drug Supply Chain Security Act (DSCSA) will be expanded to include any food or product that has a shelf life, so it can be tracked back to the date, time and place that it was packaged.
____________________________________________________________________________________________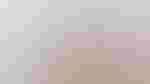 Find your success! Subscribe to free Packaging Digest enewsletters.
Sign up for the Packaging Digest News & Insights newsletter.
You May Also Like
---