Packaging Machines Doing Amazing Things
Packaging Machines Doing Amazing Things
As Day 1 of Pack Expo 2022 wrapped up, we chatted about some standouts that we saw.
In this Packaging Possibilities podcast, our long-time contributing writer John R. Henry, owner of Changeover.com, talks about an impressive laser coder at the Videojet booth (S-2042) that marks on stainless steel, with a coding head on an umbilical cord for easy positioning.
Henry also comments on the usefulness of using vertical form-fill-seal systems to create 3-side sealed pouches with zippers or spouts, which is what I shared from seeing them at the General Packaging Equipment Co. (N-5704) and Triangle Package Machinery (S-1700) booths. Henry had recently authored an article about how 3-side-sealed pouches are made. Guess we have an update to that now!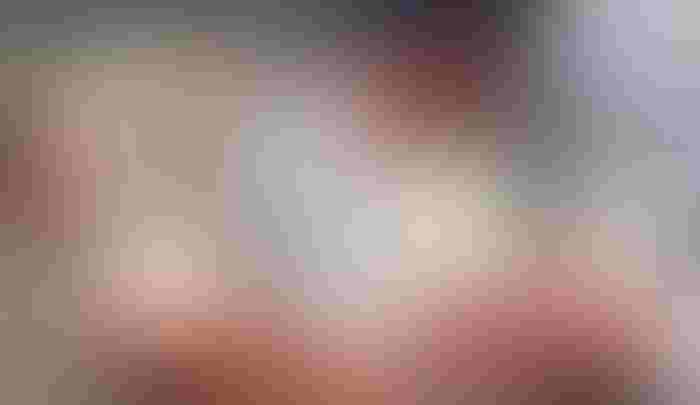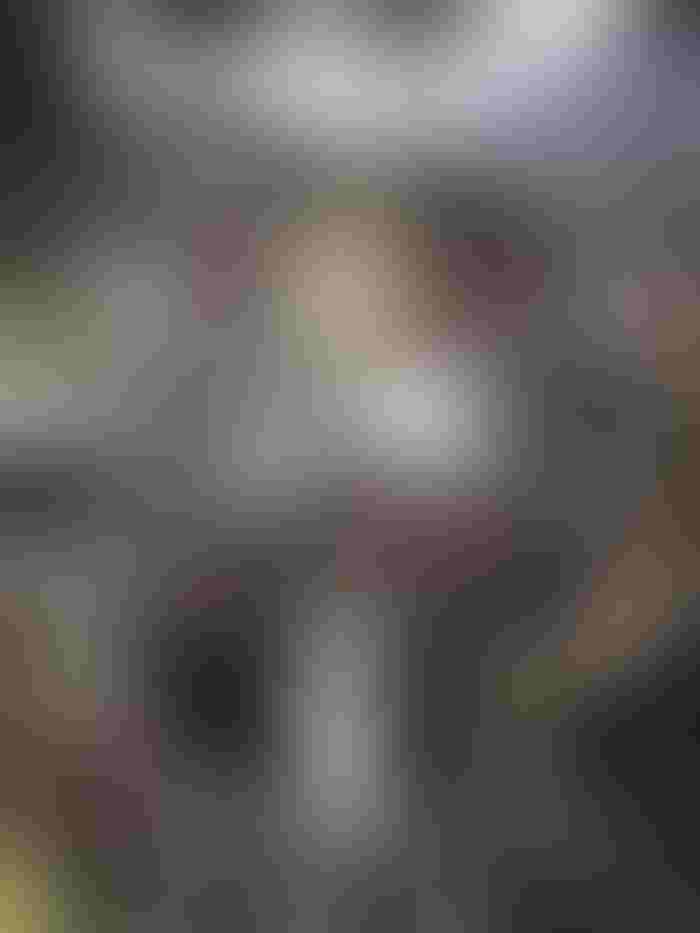 I was also taken by the Brenton M3000 hybrid robotic/mechanical case packing system in booth N-5546. It has robotic arms doing case set up, product loading, and applying the glue to seal the wraparound case (photo at top of page). When I asked Brenton's regional sales manager Kris Stubblefield why use a robotic arm for a traveling gun application, he answered, "Why not?!" Especially since there are good reasons. A robotic gluer allows more access into the machine because it's out of the way for maintenance. It also provides ultimate flexibility in programming different glue patterns.
Take a quick listen. Transcript to come later when I have time to add it.
PACKAGING POSSIBILITIES - Season 2: Episode 18
If you have a topic you'd like to propose for a future PACKAGING POSSIBILITIES episode, please email Lisa Pierce at [email protected].
TRANSCRIPT IS AUTO GENERATED
Lisa McTigue Pierce
Hi, this is Lisa Pierce, Executive Editor of Packaging Digest, with another episode of Packaging Possibilities, a podcast that reveals what's new and what's next for packaging executives and engineers, designers and developers. I'm joined by our contributing writer John Henry, and we're both here … He's also the owner of changeover.com, and we're both here at the Pack Expo show.
End of day one and we wanted to share with you a couple of the really cool things that we've seen. John, thank you for joining us.
John Henry (guest)
Thank you for having me, Lisa. And it's been a very interesting show. Long day, a lot of walking, but very interesting,
Lisa McTigue Pierce
I agree. And one of the things that I'm gonna talk about I think is gonna make you happy because you have been talking about doing this for quite some time. There was a system here that I saw from the ProMach booths that had incorporated cobots into the system. It is a case packer. It was at the Brenton Booth which was at N as in Nancy 5546, the Brenton Booth. And it was the M3000, which is what was called a hybrid robotic and mechanical case packing system, which was so cool.
So they had incorporated a robot arm to do the case setup, and then you had an opportunity to do robotic product loading. And then the coolest thing that I have ever ever seen was they had a glue gun at the end of a robotic arm. And that's how they were sealing the cases. These were wraparound cases, and it was all incorporated into the system, and when I had the opportunity to ask the gentleman who was showing me things around, Kris, I asked him, why do a robot for the gluing? And he said Why not?!, which I thought was really fun. But there actually are some pretty good reasons for doing it that way. It allows you to give a little bit more access to the machine doing it that way. But it also gives them more flexibility in the different patterns. The glue patterns that they can do to seal the cases. So that was really cool.
I'm gonna do a second thing too that I saw that was really cool. But I'm gonna let you talk. Let John talk for a minute here to tell us what he saw.
John Henry (guest)
OK. I was in the Videojet booth, which is in the South Hall, 2042 and I've been working with lasers since the 80s and I know how to laser code on stainless steel, but I've never seen a laser coder that would actually change the color of the stainless steel. So they have a new technology that allows them to mark at fairly high speeds, 200 to 300 codes a minute on a lot and date code, and it turns the stainless steel black giving a really nice black mark. Ohd bear stainless steel. Very impressed with that. I don't understand how they do it, but it's like magic and …
Lisa McTigue Pierce
You had a sample of that. So you must have actually seen it happen.
John Henry (guest)
I do. I do have a sample. They're giving out bottle openers rules, stainless steel bottle openers and printing them as they go. And so, yes, I saw it actually code and was amazed.
Lisa McTigue Pierce
Is this something that they would be doing on a packaging machine then or is there a package coding application using this technology?
Well for package coding, you would use a … basically a standard laser that ablates the egg or causes a color change John Henry (guest)
in the surface of the plastic. There might be applications on stainless steel cans, stainless steel cap, plated cans, steel cans, other metal packages. The other interesting thing about this laser was that, where the typical laser head is a fairly large head, difficult to position inside of a machine, this head is on an umbilical and looks rather like a Videojet inkjet head in terms of size and form factor — so a lot more mounting flexibility is well.
The other thing I saw that impressed me at Videojet was a laser printer that can print a 600 millimeter by 440 millimeter field. And this would allow it to print on a on a wide web. Print, for example … a cup filler. It would allow it to print a lot and date code on a dozen cups with one laser head, one laser pass, and so that's their model 3640. And I found that very interesting.
Lisa McTigue Pierce
OK, way cool. Hopefully I'll get a chance to stop by and see that too. So the other thing that I saw actually at a couple of different booths, but it was a vertical form-fill-seal system that this setup where the forming collar and the jaws are moved a little bit so that instead of a fin seal, the [vertical] seal is actually at the at the end of the pack. So you have a three side seal bag and what was so unique about these applications is one of them was also adding a zipper closure along that vertical seal and …
But a separate company had a spout that was added, and this is a way of saving a little bit on the footprint and, as far as the spout is considered, replacing maybe a preform spouted pouch, which then you can do it at higher speeds in a vertical form-fill-seal application.
And I saw these two at … the spout was at the General Packaging booth N as in Nancy 5704 and the owner Bob Kelly there calls this the Standing Bag. And you could do it with a gusset down at the bottom to have it either be a stand-up standing bag or you could do it just as … without the gusset down at the bottom and have it be just a three side seal bag with a spout up at the top but made on a vertical form-fill-seal system.
Lisa McTigue Pierce
The second one that I saw doing this …
John Henry (guest)
If I could interrupt you. One of the interesting things about this, I'm gonna have to go see this tomorrow. Well, an interesting thing is that on the typical pillow bag from vertical form-fill-seal, you have sort of a triangular seal of the vertical and horizontal seal. And that can be prone to leak. And this it sounds like now you're just going to have flat seals all the way around. And I think that would be a big advantage.
Lisa McTigue Pierce
Excellent point, John. Yes, all the seals are flat.
And the second application that I'm going to talk about was at the Triangle Package Machinery booth in the South building booth #1700. And again what they did was spun the forming collar and the jaws [CORRECTION: The forming collar is not spun; just the jaws], so that they're making a three-side-seal bag and then the zipper is being added at the top of the forming collar as that vertical seal is being made at the edge of the bag. And again you know three flat seals, bypassing the fin seal thing and the thing about the triangle machine — which was called the Delta. I'm sorry, Delta Zipper Tape — was that this system could also then just be converted to handle the regular pillow bags. So you get a lot of flexibility out of the same system.
John Henry (guest)
Yeah, I think. I think that sounds like a tremendous innovation and I look forward to seeing it tomorrow.
Lisa McTigue Pierce
OK. And I'm looking forward to what I'm gonna be seeing tomorrow too. And at the end of the day, we're gonna be doing this again and telling you what we've seen.
Signing off for now. Lisa Pierce, Pack Expo 2022!
Sign up for the Packaging Digest News & Insights newsletter.
You May Also Like
---