What's Revolutionizing the Packaging Equipment Space?
What's Revolutionizing the Packaging Equipment Space?
Expect automated packaging equipment to gain traction as pharmaceutical and ecommerce sectors expand post-COVID-19.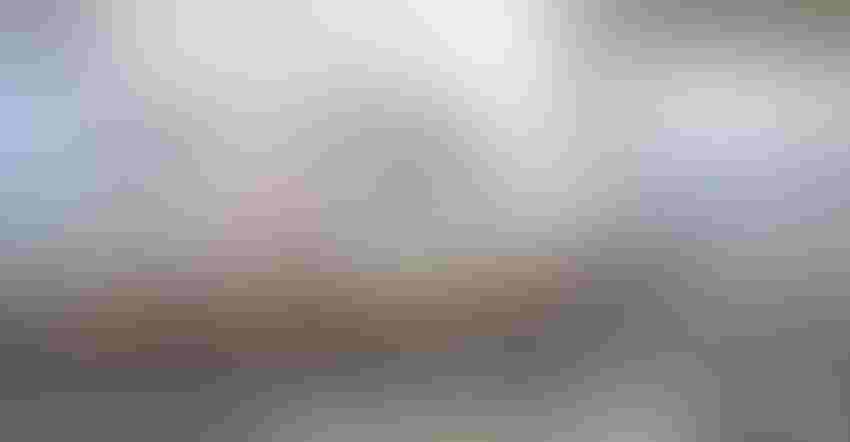 Image courtesy of industryview / Alamy Stock Photo
Ever wondered what makes products on the store shelves highly attractive and alluring? It is the packaging. It is effective not just in luring the customer's interests, but also offering a concrete way of connecting with the product and understanding its aspects.
In addition, the packaging is a way of establishing a brand visual identity and enhancing the customer perception towards brand value. Various studies indicate that it takes consumers only seven seconds to make the purchase decision. Meanwhile, 90% of all decisions are made subconsciously and packaging has a crucial role to play in producing a good first impression of the product.
With demand for consumer products, food products, pharmaceuticals, and others surging in recent years, robust packaging solutions have emerged as the need of the hour. One of the fundamental pillars of the packaging domain is the deployment of high-output and high-speed packaging equipment.
According to a recent report, "Packaging equipment is designed to create an expansive range of packaged products of diverse shapes, sizes, and materials, depending on the product requirement. Global Market Insights Inc. anticipates packaging equipment industry to exceed USD $50 billion by 2027."
When it comes to manufacturing a huge quantity of quality products, a robust packaging line is perceived to either make or break the company. This is possibly why industry majors often find themselves involved in innovating novel packaging equipment or establishing diverse mergers and acquisitions (M&As) and partnerships.
To illustrate, in 2021, Duravant LLC, a global leader in engineering equipment and automation solutions for packaging, announced the acquisition of Votech GS B.V. This alliance is expected to bring together the engineering equipment leaders and extend the former's ability to serve partners and customers in nearly 190 countries globally.
While it is technically possible to run a packaging line or department almost exclusively on human physical labor, most of the time, it is perceived to be a risky solution. This is where automation and current technological trends emerge as a valuable resort for packaging equipment operations.
Operations embrace robotics, AI, and ML.
Automation and robotic solutions have taken the world by storm and no industry is untouched by this revolution, including the packaging business. Technologies like artificial intelligence (AI) and Machine Learning (ML) are rapidly maturing in the packaging equipment market — though their application varies between large organizations and small enterprises. This difference could depend on the cost of installing the advanced, IoT-enabled equipment. Small businesses in emerging economies may take longer to recover investments and realize bottom line growth, whereas large enterprises can afford to adopt technology on a big scale and, from the start, notice operational as well as cost efficiencies.
These newer technologies are a crucial ally in delivering optimum productivity, efficiency, and superior speed and accuracy, prompting packaging equipment companies to embrace the deployment of automation solutions in their infrastructures. Premier Tech and Buhler Group, in March 2021, launched their first collaborative packaging solution: Chronos OML-1060 compact open-mouth bagging system. The novel revelation is perceived to be the start of a new series of fully automated packaging equipment lines for the companies.
It would be safe to declare that automated packaging equipment is an effective way to streamline cumbersome packaging operations, as these machines can automatically cap, seal, fill, and label packages, sans any human intervention.
A closer look at the business drivers.
Here is a lookout at two prominent regions that have been well-known as growth hubs for the packaging equipment industry and what is driving the business today:
1. North America: Thriving pharmaceutical business and sales.
The pharmaceutical market in the United States is on a rise currently. It has been estimated that by 2023 end, the American population is likely to spend anywhere between $635 to $655 billion on medicines.
In fact, during the critical COVID-19 times, the region observed massive sales of drugs and vaccines, complementing the expanding pharmaceutical industry nationwide. As per reliable estimates, total COVID-19 vaccine and drug sales in the country skyrocketed to $10.91 billion in 2021.
These numbers indicate the need for more pharmaceutical products and eventually, efficient packaging solutions, supporting the adoption of advanced packaging equipment solutions in the region.
2. Asia Pacific: Expanding ecommerce sector.
"Online shopping" is the new normal for the citizens of Asia Pacific, mainly after the debilitating outbreak of coronavirus pandemic during 2020, which led different brick-and-mortar stores to shut down. That, in turn, led the sales of products through ecommerce websites to increase dramatically.
As per a UNCTAD report, the Republic of Korea observed a significant jump of 25.9% in online retail sales during 2020. Moreover, the support from governing bodies to promote online shopping has fostered well the packaging industry expansion, supporting subtle growth in packaging equipment adoption regionwide.
Not to mention, growing food and beverage business and mounting consumption of processed foods in the continent would further scale up the demand for food packaging, and eventually packaging equipment lines.
In the retail space, packaging has been the foremost interaction between brands and customers, giving the latter a clear view of the contents of the product and making a quick decision of purchase. The success of product sales majorly depends on how the product has been packaged, thus pivoting to the need for having effective, accurate, advanced, and automated packaging equipment.
Sign up for the Packaging Digest News & Insights newsletter.
You May Also Like
---