Machinery sales holding steady
Machinery sales holding steady
The U.S. capital investment in packaging machinery is predicted to rise to an estimated $5.084 billion by the end of this year, an increase of 1.5 to 2.5 percent over '02. This projected increase is an exact repeat of the '02 forecast, which appears to have come very close to its estimated mark.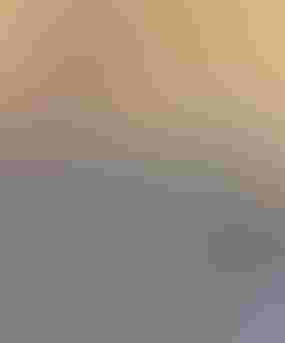 These forecasts are found in an annual study from the Packaging Machinery Manufacturers Institute that is based upon in-depth interviews with 417 purchasing decision makers representing 1,628 plants in various sectors of the domestic packaging market.
As the pie chart on the facing page illustrates, more companies plan to increase machinery spending this year (33 percent) than decrease (27 percent). This is an improvement over last year's forecast, in which the companies reducing spending held a slight edge.
The study's findings indicate a considerable amount of inertia in the marketplace, as economic and geopolitical concerns continue to influence customers' capital expenditure planning. This uncertainty is not only limiting the potential for higher spending, but it is also hampering the respondents' ability to forecast their expenditures.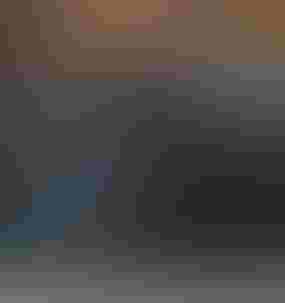 The general sentiment indicates a reluctance to invest in machinery, other than that which is vitally necessary. In fact, 45 percent of respondents say that their expenditures will be for replacement of existing machinery. After two years of lackluster spending on new machinery, the replacement cycle is being extended to the point where investments will be required. The longer this cycle continues, according to the report, the harder it will be for companies to further postpone machinery replacements.
Of the market segments, the pharmaceutical/medical industry will lead in capital spending, registering up to a 10-percent increase. Soft goods nondurables will see the greatest decrease, at a negative 10 to 12 percent. Consumer hard goods will also witness a significant decrease. In terms of dollar volumes, however, food products account for the lion's share, at 40.6 percent or about $2.062 billion. The next-largest segment is beverages, at 18.1 percent or $921 million, followed by pharmaceutical/medical at 12.7 percent or $648 million.
Making a case for machinery demand
Demand for packaging machinery is expected to climb this year in spite of the turbulence of world events and the economic uncertainly in which this year began, according to the report. This is because the forecast is predicated on several macroeconomic assumptions about the U.S. economy and capital spending:
• U.S. '03 gross domestic product will show real growth of 2.5 to 3 percent.
• Capital spending for industrial equipment will remain flat early in the year, but then gain strength. Expenditures for packaging machinery have historically tended to exceed the rate for general machinery during slow economic periods.
• Capacity utilization by manufacturers will improve this year, even though it was down slightly in January/February as compared to the same period in '02.
• Corporate profits should improve over '02 levels; with better profitability, corporations are more willing to target funds for capital investments.
Market-specific assumptions
The study reports that, in addition to general economic factors, there are market-specific positive factors that will exert pressure for growth–barring any unforeseen or exogenous events: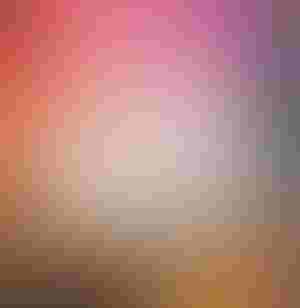 • Customers genuinely recognize that high-tech machinery can improve productivity and efficiency.
• End users need to achieve greater flexibility in packaging, due to the increase in varieties of products, product sizes and package configurations. Of the sample, 59.4 percent say they will order new packaging equipment specifically for this reason. Sixty-one percent of all machinery purchases are the result in some way of the customers' needs for flexibility.
• Although a low level of capacity expansion is predicted for this year, machinery demand will benefit from selective growth opportunities within the individual market segments.
• Growth in capital spending for new equipment by the principal market segments will outpace the rate of growth for manufacturing overall, which is what happened in '02. Because the food, beverages, pharmaceuticals and personal care market segments satisfy essential consumer needs, these sectors realize stronger capital spending than the general industry, especially during transitional or uncertain times.
• More than 57 percent of the respondents report that the food superstores and retail chains exert a major impact on their machinery order decisions; 42 percent say this influence is increasing. In many cases, this influence necessitates the installation of new machinery to meet packaging requirements.
• Machinery demand will also stem from the high rate of new and different package designs, shapes, sizes and materials.
• The trend toward expanded automation is a major catalyst on the decision to invest in new machinery. Twelve percent of the sample cited this as their primary impetus to expand capital expenditures.
• The need to improve ergonomics and packaging safety issues will gradually factor more than before on buying decisions.
•The ability of companies to commit funds for new equipment has improved as corporate profits improve. The Commerce Department reports that after-tax profits rose 4.1 percent in the last quarter of '02.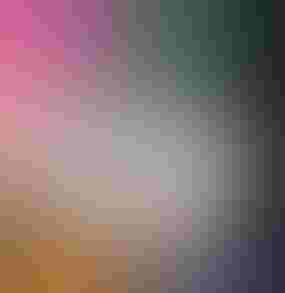 Despite these positive points, many other economic factors are limiting growth to no more than 2.5 percent. First is a weakness in capacity utilization. Also affecting the outlook is the erosive effect of plant closings, corporate mergers and restructuring–all of which can cause order postponements and even cancellations.
Used and rebuilt machinery are competing with new machinery because they are more affordable and more widely available than in the past. Although 90 percent of all machinery purchases will be new, about 23 percent of the sample said they would buy at least some used equipment.
Retrofitting of existing machinery is also increasing; 53.4 percent of respondents say they will retrofit one or more packaging machines, which is considerably higher than the 38.8 percent reported in last year's study. The interest in retrofitting is impacting new equipment selection, as well, since buyers now often look at the upgrade capability of new equipment before they invest.
Nearly 50 percent of end users say they outsource at least some of their packaging to contract packagers. And nearly a third outsource the design and installation of new equipment to systems integrators. Only 10 percent will acquire new machinery through a lease arrangement.
More information is available:
Purchasing study: Packaging Machinery Manufacturers Institute, 703/243-8555. Circle No. 281.
Sign up for the Packaging Digest News & Insights newsletter.
You May Also Like
---