ProMat 2003 rocks and rolls
ProMat 2003 rocks and rolls
The ProMat 2003 Show and Conference offers attendees the latest information on key industry trends and leading solutions for material handling and logistics operations. Free educational seminars on the show floor consist of focused half-hour sessions hosted by industry experts who will address specific material handling and logistics solutions. In addition to conference sessions, the show includes a free Executive Forum led by industry leaders and moderated by ARC Advisory Group. The forum, entitled The Real Value of Material Handling & Logistics Leadership, kicks off ProMat on Monday, Feb. 10.
The show floor is segmented into five solutions centers. The Center for Equipment, Components and Manufacturing Solutions includes component parts, attachments, equipment and systems for the manufacturing environment. The Center for Fulfillment and Delivery Solutions comprises traditional and e-commerce fulfillment, order assembly, distribution and transportation systems. Displaying software solutions and consulting services is the Center for Information Technology Solutions. Also available is the Center for Assembly Logistics and Support Solutions, and the Knowledge Portal, a unique area to provide research services and introduce industry resources such as trade associations and publishers.
For further information on ProMat's extensive education program and exhibitors, and for registration instructions, visit www.promat2003.com. Hotel information and travel assistance are also available online. Or, for further information or assistance, contact the Material Handling Industry of America at 800/345-1815.
Circle No. xxx.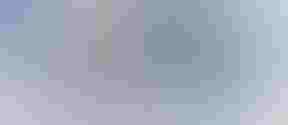 Accu-Sort Systems–2620
Aigner Index–422: The new Anglevision snap-on label holder for modular workstations accommodates a 2 x 4-in. label and retrofits most OEM 0.1 to 0.11-in.-dia tubular components.
Allied Plastics–2409: Thermoformer specializing in custom plastic trays, pallets and containers, as well as standard-size pallets, using single- and twin-sheet vacuum forming.
AmbaFlex–176: The Spiralveyor® patented SV spiral elevator provides vertical conveying of packaged goods and offers high-speed, continuous-flow throughput or buffering accumulation via a single drive.
Arca Xytec Systems–1852: The Arca Combo collapsible, plastic IBC line is designed for fluid- and dry-product handling and is available in 65-, 285- and 300-gal versions.
ASAP Automation–3207
ASG Services–2541
ASRS/AGVS Users Assn.–2542: Will provide information on its conference for users of automated material handling systems.
Assembly & Test-North America–621
Axmann Conveying Systems–2428
B&F Plastics–2956: Showing FiberPlast® skid sheets, which are durable, waterproof load protection devices extruded from recycled plastics and fibers, and used on pallets and roller conveyor surfaces.
Baldor Electric–974
Banner Engineering–203: New Q60 adjustable-field sensors offer an easily adjustable sensing cutoff point, from 8 to 80 in., and can detect objects with relatively low reflectivity while ignoring background objects.
Bayhead Products–2747
Best Diversified Products–1040
Bishamon Industries–1862
Buckhorn–615: Plastic reusable storage and shipping containers.
Bunting Magnetics–1365: New PowerTrac™ aluminum-frame conveyors with V-guide tracks and belts, and MagSlide® chip and parts conveyors for moving jagged metal on SST slider beds.
C&D Robotics–1754: Complete material handling systems, palletizers, depalletize unitizers, and automated order builders, including storage and retrieval.
Carico Systems–2520
Carlson Systems Engineering–1672: Reciprocating Model VRC 500 and Continuous Model VCC 500 Verticon conveyors with increased cycle rates, and reduced noise levels and service requirements.
CHEP–2152: A global pallet and plastic container pooling service that handles the issuing, collection, repair/washing, and reissuing of more than 200 million pallets and containers.
Datalogic–2817
Decade Products–925
Dixie Poly-Drum–169
Ermanco–1425: Introducing the new Narrow Belt Accumulation Conveyor (NBA™), Narrow Belt Sortation for small products (NBS 90-SP®) and the XenoPRESSURE® lineshaft conveyor with CRUZcontrol™.
Excalibur Pallet Group–2544
Fabri-Form–3549
FKI Logistex–1407: Launching its Intelligent Metal campaign, the co. will show the Alvey 780 palletizer, the Crisplant S-300E high-speed tilt-tray sorter, the UniSort LBS (Linear Belt Sorter), Buschman accumulation, gravity and sortation conveyors, and Mathews conveyors, sliding shoe sorters, diverters and palletizers.

FKI Logistex Alvey Systems–1407: Automatic palletizers and depalletizers; jointed-arm and gantry-style robotics; case and unit handling conveyors; high-speed sorters; software; controls; and aftermarket support and services.
FKI Logistex Automation Div.–1407
FKI Logistex Buschman Co.–1407
FKI Logistex Crisplant–1407: The new S-3000E tilt-tray sorter features an electronic tilting mechanism and an operating speed of 688 ft/min.
FKI Logistex Mathews Operations–1407
FKI Logistex White Systems–1407
Flexcon Container–524: Low-cost, durable plastic materials handling/storage containers available in more than 3,000 standard sizes, 16 styles and 12 colors.
Formall–2857: Manufacturer of custom-thermoformed packaging and pallets, specializing in products for the automotive industry.
Fromm Airpad–770
Gartner Storage & Sortation Systems (GSS)–2015: The new Idler Handling & Sortation System, which combines powered and gravity handling, buffering and sortation of special carriers in an enclosed, extruded-aluminum profile.
Gould–655
Griswold Machine & Engineering–1867
Habasit Belting–2434
Hampel–1070
Helton–3540: Custom plastic and cast urethane packaging and dunnage solutions.
HK Systems–1207: The HK220 storage and retrieval machine, an agile and configurable picking, sorting and warehousing solution for small and medium-size material handling needs.
Hoffman–1919: The new A26 low-profile disconnect enclosure series supports the maximum 60-in. height requirement of the "Lean manufacturing" doctrine.

ID Technology–3438: Showing the new 250 label printer/applicator, which uses thermal-transfer technology to print and apply variable-information labels online at up to 12 in./sec.
Infrapak-The Arpac Group–2650: The Sidewinder A Series fully automatic platform stretch wrapper, suitable for any product that ships on a flatbed trailer.
International Hardware Trading–2529
Interroll Canada–1161: Materials for dynamic storage for pallet-flow solutions, including full-width roller modules to skate wheel tracks for heavy to light loads.
Interroll Corp. USA–758: Has enhanced its 8000 Series RollerDrive BT motorized roller with a new high-torque, brush-type motor in the roller design for safe and convenient motorized conveyor systems.
Intralox–1536: Modular plastic conveyor belts, including the S400 transverse roller top for side-loading/right-angle transfers; roller-top units for low-pressure accumulation; EZ retrofit solutions for old roller conveyors; and two-material friction-conveyors for inclines and declines.
IPL Products–3012: The FlapNest™ 2115 is a new attached-lid, nestable container with all-plastic hinges, a 5:1 nesting ratio, enhanced security features, a leak-resistant lid, and more.
J&L Wire Cloth–1274
JECO Plastics Rotational Molding–2443: Manufacturers of plastic pallets; commercial printing and folding cartons; custom returnable packaging; and automotive in-house design and packaging.
JEKA USA Services–2165
Knapp Logistics Automation–1801
Knight Industries–860: The new 7500 Series and the 4100 Series of boss-less rails; the ATA2500 Torque Pak, handling up to 200 ft/lb of torque; and the Smart Cart.
Konstant Products–2137
Lapeyre Stair–442: Used in place of step stairs and ladders, the alternating tread stair allows users to safely descend face forward at a steep angle.
Lexmark Intl.–3129
LINPAC Materials Handling–2812
Magnolia Forest Products–2528
Material Handling Industry of America (MHIA)–2638
McKenzie Handling Systems–560: Designs, manufactures, installs and services conveyor systems, using advanced low-profile conveyor technology. Offers Size, drive-type, belt-style, motor, speed and other options.
Molded Fiber Glass Tray Co.–2412: Trays and boxes for diverse markets, made from a variety of composite material systems, including new Polytuff, offering more impact-resistance and a lighter weight.
Molded Materials–965
Monoflo Intl.–1865: Expanded line of RC collapsible containers for the transport of parts within the durable goods and automotive industries. Is designed to cube out a standard 48 x 45-in. AIAG pallet and features all-plastic components.
New London Engineering–2909: Model 715 1.5-in. pitch hinged-steel belt conveyor; Model 150 Toughtrak industrial-duty, low-profile conveyor.

NJM/CLI Packaging Systems Intl.–3513: The Model 401X Final Touch print/apply labeler for large product labeling, including pallets, tires, barrels and other items.
ORBIS–1007: An array of custom and proprietary plastic containers, pallets, bulk containers and dunnage.
Pacific Bin–2535
Pacmaster (Schleicher & Co. of America)–2859: The PacMaster® converts waste cardboard into packaging material via two functions contained in one, compact unit.
PalWeb–2525
Paragon Technologies–1425
Pflow Industries–3021: New continuous vertical conveyor (CVC) with patent-pending design that eliminates roller chain, along with its accompanying noise and maintenance.

Phoenix Contact–119: Electrical/electronic DIN-rail-mounted terminal blocks and printed circuit-board-mounted high-density connectors and wiring devices, interface and relay systems, and more.
Poly Flex Inc., Div. of Evans Industries–271
Polyair Packaging–2444
Portec, Inc.-Flomaster Div.–1632
Power Scooter–3354
PRINTRONIX–3007: Showing the T5000e web-enabled, industrial-grade thermal bar-code printer, with an 802.11b wireless technology option. Can be paired with co.'s Online Data Validation (ODV™) solution.
Psion Teklogix–211
PSI-Peripheral Solutions, Inc.–1769: A new automated Product & Document Fulfillment System scans orders, prepares personalized literature, merges product and literature into packaging, seals the package and sends the completed package to the shipping department.
Pyramid Control Systems–3421
QC Industries–459: Low-profile conveyors for assembly and packing.
Ralphs-Pugh–921
Rapid Industries–215
Rehrig Pacific–1627
Rhino Pallet–2957
Rhodes Machinery Intl.–2064
Rice Lake Weighing Systems–2254
Robinson Industries–223: Manufactures custom plastic returnable dunnage via thermoforming, low-pressure structural foam injection molding, and injected urethane.
Rockwell Automation–1240: Industrial automation control products.
Rubbermaid Commercial Products–2059

Ryson Intl.–2229: A new generation of spiral conveyors, with a high throughput and a small footprint, that requires only one drive. Also, a new totally enclosed, heavy-duty bucket elevator.
Scandura–3035
Sealed Air–2217: The new Fill-Air™ table-side protective packaging system; Rapid Shooter™ and FlexStand dispensers for rollstock materials; and the Instapacker™ tabletop foam-in-bag system.
Shelf Tag Supply–547: Custom-printed warehouse labels; custom warehouse signs; multilevel label holders; flexible cardholders.
SICK, Inc.–852: New cost-efficient ELF Series of small photoelectric sensors in retro-reflective, background suppression and energetic sensors; and new ZoneControl™ electronic, zero-pressure accumulation solutions.
Siemens Dematic–1015, 1021: Introducing the Miniload Automated Storage/Retrieval System (AS/RS) with gripper technology, which allows direct load handling without the use of load-handling units such as trays or bins.
Span Tech–2612: The Designer System™ family of conveyors, including a line of continuous curving conveyors, with multiple chain types and widths available.
Speedways Conveyors–3516
Symbol Technologies–448
TGW, Inc.–2044: Introducing its next generation of stacker cranes–the Mustang, Stratus, Agito and Magnus–with higher speeds and acceleration, and greater heights.
Tharo Systems–2159: The PA1000t/b label printer/applicator applies labels to convex, concave or flat surfaces, on either the top or side of the product, and has a versatile Tamp Pad size.
The Kennedy Group–1907: Identification systems for reusable containers, racks, pallets.
Thermodynamics–248: T-2 and T-4 plastic bulk material handling containers; plastic pallets with and without reinforcements; repair services.
TKF, Inc.–918: Posi-Grip Accumulation conveyor features individual zones driven by motorized drive rollers.
Transbotics–1619: A new laser-guided, dual-conveyor AGV, using proven LaserWay AGV control guidance for flexibility and accuracy. Handles load sizes up to 40348 in. and weights up to 3,000 lb.
Transnorm System–1923
TriEnda–252: Industrial plastic products, including single- and twin-sheet material handling products, ranging from Big Paks and pallets to dunnage and custom products.
Van der Graaf–440: Drum motor drive with patented CTBM clutch brake that provides maintenance-free operation in high-indexing (80 starts and stops/min) conveyor applications.

Videojet Technologies–636: Small-character and large-character ink-jet printers, and laser coding systems, such as the Videojet IPro, Marsh's Encore and PatrionPlus, and the Videojet Focus, respectively.
Wago–240
Weber Marking Systems–452: Now offers the Zebra Pax3 print engine in a 203- or 300-dpi model for use with its Model 5200 label printer/applicator, producing p-s labels up to 6 in. wide at speeds to 12 in./sec.
Weigh-Tronix, NCI, Inc.–1615
Westfalia Technologies–1661
Sign up for the Packaging Digest News & Insights newsletter.
You May Also Like
---