'Changing the game a little' in medical packaging
'Changing the game a little' in medical packaging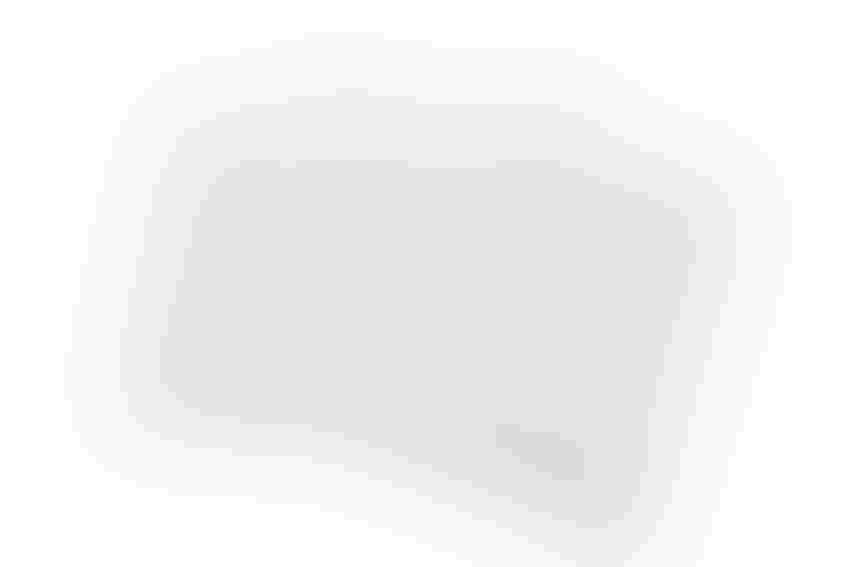 Image courtesy Eastman Chemical
Computer Designs Custom Thermoforming's forte is designing packaging using almost any material, says Chuck Ortwein, account executive. The company started 20 years ago designing tooling for customers using CAD/CAM software, and "along the way people started asking whether we could make packaging for them," he says. The company now makes tooling solely for its own thermoforming operations, of which about 70% is dedicated to medical applications.
So when Ortwein saw an article on Eastalite copolyester from Eastman Chemical, he was intrigued. "I thought, 'Let's do something different, innovative, that may change the game a little in the medical arena,'" he tells PMP News. "It has the creativity factor."
Eastalite is a multilayer structure composed of a foamed copolyester core and Eastar copolyester 6763 (PETG) skins. Together, the multilayered sheet is called Eastalite. Eastman initially worked with film extruder Pacur and thermoformer Tek Pak Inc. to develop the new lightweight opaque material as an alternative to high-impact polystyrene (HIPS). Aneta Clark, market development manager for Eastman Chemical, told PMP News last year that the material can be thermoformed into almost any given shape. "Any applications that call for rigid, opaque packaging, including primary trays, can benefit from Eastman Eastalite and its attributes," she says. "Thanks to its flexibility in design, it's not only for sterile barrier, protection, and cushioning. The end application requirements, not the limiting factors of the material, dictate how it can be formed and used."
After Ortwein learned about Eastalite, he thought of some of the challenges his customers are facing with HIPS. 
"Some customers have very large trays, with deep draws," he explains. "HIPS can have impact issues, so maybe this little amount of foam could prevent a crack. Styrene is very crystalline and can also develop splinters for an angel-hair effect."
"HIPS can be brittle after sterilization," explains Clark of Eastman. "Breakage in the field is a window of opportunity to evaluate."
Adds Glenn Petrie, sales development manager, specialty films, for Eastman: "We've seen people do all sorts of things with Eastalite, such as form inserts—it's a great opportunity for change."
Ortwein also believes "there may be some cost advantages, because we would most likely be able to eliminate any secondary operations and gain a little more overall economy of scale," he adds.
The team at Computer Designs began experimenting with Eastalite by forming 5-in.-deep trays that weren't too intricate. They ran the material "on existing tooling for a styrene part, and there wasn't a lot difference in shrinkage," reports Tom Tomasic, executive director. "It cuts very clean."
With shrink characteristics identical to HIPS, "there would be no added expense of a new tool" should companies decide to switch, says Petrie. "CDI sees advantages and is evaluating Eastalite in sealed sterile barrier packaging as well."
Adds Ortwein: "It seems to run faster and easier [than HIPS], and there is good uniformity, because it processes similar to PETG. It's form friendly and easy to manage through heat. We didn't even change the profile settings [from that used for a HIPS thermoform]—we didn't know where to start, so we just put the roll on."
Eastalite can speed up cycle time. Petrie from Eastman explains that's because Eastalite has a reduced density compared with HIPS.
Jim Banko, vice president of sales for Pacur, says that because Pacur PETG Foam made from Eastalite "seems to take heat fast, and it dissipates fast," speeding up cycle time by as much as 50% is possible. In addition, thermoforming temperatures are lower than [those for] HIPS, creating energy savings as well, he says.
Computer Designs has been introducing the material to its medical device manufacturer customers and suggesting where to begin. For instance, "the safest place to make a change would be a work-in-progress handling tray," says Tomasic.
With such WIP trays, Clark of Eastman says that the burden of proof would be lower, and the validations not as intense.
Ortwein says that he is currently working with a few customers, including one with a nonsterile application that would eliminate the need for CSR wrap.
Testing is also well underway. Petrie reports that Eastman has tested complete structures made from Eastalite both before and after sterilization and that it has completed biocompatibility testing. Click here for a video on impact testing. 
Speaking of the collaboration between Computer Designs, Pacur, and Eastman, "We've all been able to work together to help each other," says Petrie.
"The support chain has been tremendous," adds Tomasic.
Computer Designs Custom Thermoforming exhibited at MD&M Minneapolis in Booth #2644 and discussed its use of Eastalite as part of the Innovation Tour on Medical Packaging Technology on September 22 at 1 pm.

Sign up for the Packaging Digest News & Insights newsletter.
You May Also Like
---