Demands on pharma are changing—and so is the packaging support
Demands on pharma are changing—and so is the packaging support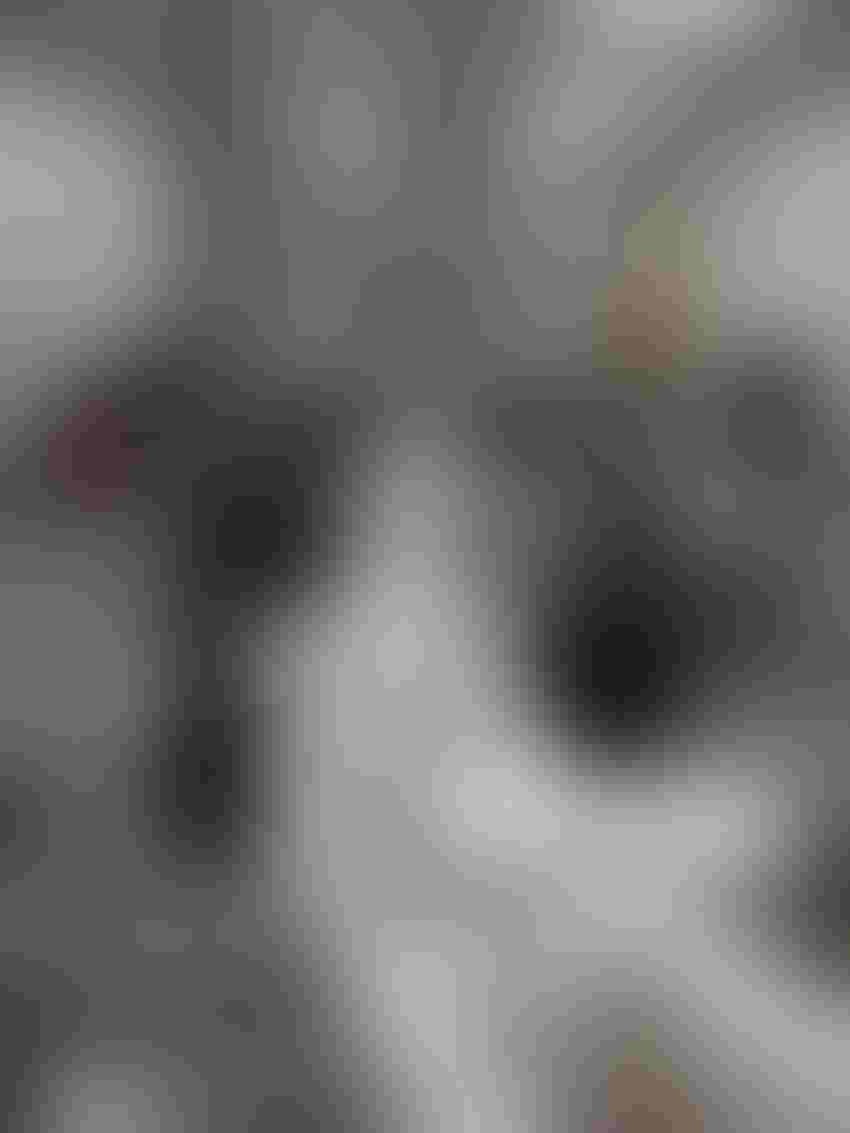 Bottle counts are changing in today's healthcare market. Image courtesy Sharp Packaging Solutions.
With patient needs changing and pharmaceutical supply chains evolving, pharmaceutical manufacturers face numerous challenges. One contract packager explains how it, too, is evolving to provide the necessary support. 
Pharmaceutical manufacturers are navigating a changing marketplace. There's greater variety in drug-delivery formats to support new formulations, new modes of dosing, and new users—in many cases the patients themselves. There's also greater demand for item identification and tracking to support more-complex supply chains. PMP News asked Jeff Benedict, Senior Vice President, Global Business Development, Sharp Packaging Solutions, to weigh in on these changes, the challenges they present, and some potential solutions.  
PMP: Can you describe some of the specific challenges the pharmaceutical industry is currently facing?
Benedict: As the pharmaceutical industry continues to evolve in the types of drug and biologic therapies it develops and where it delivers these products, we believe it is facing many challenges. There is the rising complexity of supply chains due to the diversity of drug-delivery mechanisms and the industry's global footprint, an escalating increase in counterfeiting and diversion, and the continuous evolution and reengineering of companies as a result of the many mergers and acquisitions. Also, the new drugs being developed to meet new therapeutic categories often dictate new drug technologies, delivering these medications in different formats depending on the patient. This development sets up a whole new way of looking at drug delivery and its related package. Along with this, comes the challenge of identifying these products throughout the delivery chain and establishing the right IT infrastructure to capture the product data, store it, integrate it, and then share it where appropriate.  
PMP: How are requests for drug-delivery and packaging evolving, and how can Sharp help?
Benedict: Sharp has been following closely the different formats of drugs in the industry. We have tremendous capacity in the United States and Europe to handle standard typical oral dose products requiring blisters and bottles, but we can also support, in both our Allentown and Netherlands packaging facilities, the high cost and highly divertible Schedule II drugs, distribution of which is pretty much controlled by the DEA.
In addition, we have made significant investments to expand our equipment platforms to support the ever-evolving drug-delivery challenges. Drug-delivery systems and packaging evolutions have evolved massively from oral tablets, a syringe, or a transdermal patch, to many different formats of delivery systems from the buccal and the oral thin-film dissolvable applications to single-unit syringes with a safety needle where the patient does the dose in the hospital or at home. As a result, our packaging lines have evolved to handle projects such as microdose powder filling into cartridges and different biologic applications for specific therapeutic categories such as vials and autoinjector pens. For these biologics, we don't do sterile fill, but we do label, carton, kit, and serialize. For instance, we would take a vial, label it, put it in a kit with multiple syringes and different type of literature that might be patient required, serialize at all levels, carton it, and cold-chain ship.
Oral thin-film is another evolving drug-delivery mechanism. We currently have two lines in Allentown where we take the finished drug in a reel format and cut it, print on it, and package it. We will also have this capability in the Netherlands in 2016. We made the decision to invest in the specific pieces of equipment that support this drug-delivery mechanism because it represented a growing need in patient care for a quicker disintegration of the drug into the blood stream for those who can't take oral medication or for conditions that might need a rapid dissolve. In the United States, we have one stability format line where we can do small runs, and then a larger line where we can dose and pouch commercial run batches. In the EU, we will have a full Harro Hoflinger line by late summer 2016 to support multiple customer applications for oral thin-film and dissolvable-type products.
Likewise, personalized medicine delivery is growing in therapeutic categories like diabetes or CNS conditions or for life-saving-type drugs. To meet these packaging needs, we have invested in secondary equipment with multiple lines in the United States and Europe that can take sterile-filled cartridges and do the assemblies of the injectable pens, label them, and kit them. However, we can take this a step beyond to meet late-phase customization needs cost effectively. For example, we can make a naked or unlabeled pen on a large-scale piece of equipment in the United States and then cold chain ship to our facility in Belgium, where we store the pens until QP release for the European theater, label, package, and finalize them in small lots for distribution. 
Working with our clinical sister division also keeps us aware of drug-delivery changes, and we are called upon at times to support their customers' requests for packaging applications that they could not label or pouch fill. We may start with a small Phase II project, establish a comfort level and meet audit requirements, and then assist that customer with full commercialization—truly beginning-to-end support. 
Along the same lines, we have created an orphan drug cell in the United States as the culmination of a few clients looking for rapid-to-market release of product. Recognizing the importance of this need for the industry, we devised a way to work with these customers to establish a line and get it validated in advance so that order fulfillment can be immediate. Once we have a validated line, we are ready to go at a moment's notice. So when a patient goes into a clinic and gets a script for one of these orphan drugs, the total turnaround from us to patient is three to five days. We can do this because we have the production and cold-storage capacity that might not be available internally to the pharmaceutical company that has lines devoted to specific products that are costly to switch over. We store the cold-chain vials in our refrigeration units until needed, and once we get the call, we then label and put the kits together and ship. 
As a contract packager, we can establish these lines or meet other client specific requirements and leverage the costs over multiple projects making the investment far more cost-effective for us than it might be for the pharmaceutical company first venturing into this product. We also can draw upon our experience with our projects to constantly improve upon our operations. This makes us a very attractive partner to many companies as they can draw upon our expertise as well as our packaging operations. For us, the foundation of our business as a contract packager is really trust and relationship. At the end of the day, people make decisions on where they want their high-cost drugs packaged, and Sharp's view is that it is an honor to be the last set of hands or equipment to touch the product before it goes out into their marketplace. As a result of this, we have been able to work with many companies as a true partner.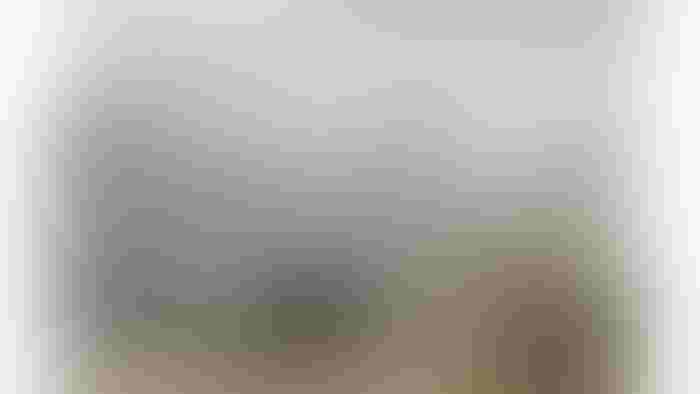 Blister packaging operations. Image courtesy Sharp Packaging Solutions
PMP: How are Sharp's serialization capabilities being utilized?
Benedict: The distribution chain of a pharmaceutical product is a long and complex one. Where the drug API is being manufactured, where the finished compound of the drug is being manufactured, where the finished packaging is being done, where the distribution is being done, and where the patient is buying or being prescribed the drug are all critical information points. Serialization laws are looking to capture the packaging and distribution portion of this chain with laws that are already in effect in some countries, but will be in force in the United States in January 2017 and in Europe shortly thereafter. Sharp is a leader in the field of serialization, having lines in production for over 8 years. In conjunction with serialization comes the management of the data it generates. As a result, we have invested heavily in our IT functionality to stay ahead of the curve on meeting the data capture and sharing requirements that are inherent in today's marketplace. We have the equipment, line-level architecture in the United States and EU, as well as a cloud network where we can support a data transfer between Sharp sites, our network vendors, and the customer. 
Sharp has also recognized the need to put the right people in place to manage the complexities data capture brings to the production environment. In years past, it was the packaging engineer and equipment engineers talking to the customer. Now we have instituted an XPReS process in working with customers. We create a team consisting of a business development person, a customer service person, a project manager, and a quality tech transfer representative. We add people for more-complex customer requirements such as a validations engineer, an operations engineer, an electronics engineer, or a package design person. This team interacts well with the client team to support packaging its projects. To meet the growing IT component of our business, our project management has evolved into two groups: the standard group for onboarding, determining what lines are to be used, what materials, and what type of validation requirements; and then the IT development team where we work with the customer's internal IT team or any of their consultants to support data integrity and transfer. 
Because we have been at this since 2007, we have been able to standardize an approach to serialization, which is very well received by all customers of all sizes. We have worked with SAP, Oracle, and other customer-specific-requirement systems. We are linked with the key vendors serving this area and accepted by the industry: Systech, Covectra, TraceLink, QAD, and Domino Printing and Vision Systems. This provides an immediate level of comfort. In addition, we have chosen to build all of the internal Sharp serialization equipment in one location and ship to our European site, so that the same technology is being utilized throughout Sharp. This capability to integrate data and equipment, as well as our technical support team between our U.S. and European sites, offers a seamless experience to our customers struggling to meet the demands of a global marketplace. 
Currently we are supporting U.S., European, and Asian customers with serialization on 18+ active lines running 50+ active projects ranging from large pharma and bio-science companies to virtual companies. We can provide up to five levels of aggregation, from printing on the individual blister cavity through the final shipping pallet. Over the last 8 years we have serialized 2 to 3 billion doses. Sharp has chosen to make the investment in the infrastructure for printers, cameras, and lines to support serialization. We have control over the technology within Sharp, which is a huge benefit for our customers. We can confidently tell our customers that they will not be the first mover or guinea pig. We can go out and say, "Here's what we are doing." It's validated. Our parent company, UDG Healthcare, has also been very positive in supporting our business case of adding multiple serialization lines a quarter. We are looking to have 80 lines fully serialized within the next 24 months.  
PMP: What are future industry challenges, and how is Sharp poised to help?
Benedict: The rapid increase in specialty medications and biologics requiring cold-chain distribution has escalated the need for refrigeration within packaging facilities, trucks, and packages. To meet this growing demand, Sharp has invested in another 120,000 square feet of production space for personalized medicines. The facility will open and be validated for 13 rooms and will grow over the next year to 20+, bringing its capability for cold-chain storage to 1000 pallets. All lines in this plant will be serialization ready and focused on specialty pharma and biotech products: vial-labeling lines, pen-assembly lines, oral thin-film packaging, and some customer-specific equipment. In addition, we are transitioning our cold-chain package to the Credo Cube multi-use packaging system. It is smaller and lighter than traditional polystyrene and gel pack systems as well as being 100% recyclable. As such, it cuts down on transport emissions, reduces global warming potential by 75%, and reduces post-consumer waste by 95%. It also reduces product destruction costs for the customer through its ability to maintain the desired temperature.
Sharp also recognizes the diminishment of pharma's big count bottles of 500 and 1000 tablets or capsules and anticipates more 30-, 60-, and 90-count bottles coming in the future. As a result, Sharp is investing in count equipment for fillers of scheduled drugs to be ready to convert lines to meet customer requirements.
Meeting the needs of evolving markets is also on the horizon. Each country comes with its own set of complex regulations and therefore challenges to be met. Already well versed in meeting U.S., European, and Asian requirements, Sharp has begun testing of packaging and IT serialization and distribution support for companies in South America. 
As an established commercial and clinical contract packager, we believe that Sharp is uniquely positioned to help the industry address these challenges. We offer beginning-to-end packaging solutions through robust commercial packaging capabilities in both the United States and Europe, as well as clinical packaging operations in the United States and the United Kingdom, supporting Phase I through Phase III clinical trials. This validated presence on two continents is a tremendous asset to our global clients in terms of having the authentication and expertise necessary to meet each market's regulatory requirements. In addition, our experience in serving the needs of a broad range of clientele, from large pharmaceutical and bio-science companies; Tier I, II, and III companies and generic manufacturers to virtual companies, gives us a broad base of knowledge to leverage against each new client requirement. 
For instance, a company can tap our package design lab to develop packaging for a new medication or biologic, drawing upon our expertise with other medications or delivery mechanisms in the drug's class. We can also advise a client on packaging material specifications to meet unique drug requirements such as refrigeration or exposure to humidity or light. This capability help's the clients marketing and brand teams tremendously, because they can confidently outsource these functions, preserving their internal resources for other deliverables, and obtain a package that works for the product and patient while performing effectively in the packaging operation.
Sign up for the Packaging Digest News & Insights newsletter.
You May Also Like
---