EPA EtO Proposal Catches Medtech Firmly in the Crosshairs
EPA EtO Proposal Catches Medtech Firmly in the Crosshairs
As industry reacts, EPA says its ethylene oxide proposal could reduce air emissions by 80% per year.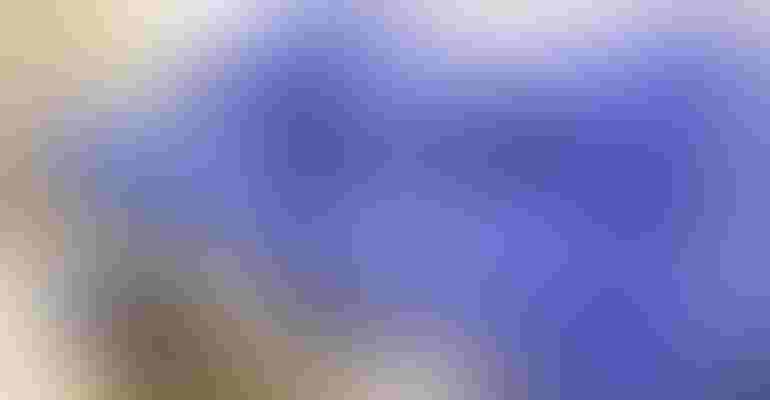 www.shutterstock.com/g/Senkumar+Alfred?rid=216281135&utm_medium=email&utm_source=ctrbreferral-link / iStock via Getty Images
On the heels of the United States Environmental Protection Agency's (EPA) announcement of proposed tougher standards on pollution from several toxic chemicals used for sterilizing medical equipment and other purposes, the agency is now specifically honing in on ethylene oxide (EtO) to lessen exposure risks.
Outlined in the proposal, EPA would require 86 commercial sterilizers across the US, owned by 46 different companies, to reduce air emissions under the Clean Air Act, bringing total levels down by 80% per year which would fall below its benchmark for elevated cancer risk. All commercial sterilizers would be required to use advanced source monitoring methods to confirm that pollution controls are operating effectively and, if not already using these monitoring methods, comply with the new regulations within 18 months. The monitoring data would also be reported to EPA twice yearly.
In response to the proposed timeline, Scott Whitaker, AdvaMed president and CEO, stated that it is too short as the industry still recovers from the pandemic and supply chain issues.
"… 18 months to implement the NESHAP requirements is much too short," Whitaker said. "It could take many months for abatement equipment to arrive. Supply chains and manufacturing are still recovering from the pandemic."
In addition to monitoring emissions, new safeguards are also being proposed to protect workers who use EtO to sterilize products, as well as people from the outside community near any such facility. These changes would include increased control measures on the use of EtO under the Federal Insecticide, Fungicide, and Rodenticide Act (FIFRA), like prohibiting certain uses of the chemical when alternatives exist. For example, this would include EtO use in museums, archival settings, beekeeping, some cosmetics, and musical instruments.
While the use of EtO is vital to the sterilization of medical devices, EPA's control measures would also reduce the amount of the chemical that may be applied for medical device sterilization while meeting applicable standards for sterility assurance.
Highlighting employee exposure, the new requirements would have it reduced through means such as automation or emissions capture technology. There would also be mandated personal protective equipment (PPE) required in sterilization facilities when EtO is detected using monitoring technology. As complexity and feasibility of these changes vary, the proposal includes different timelines for compliance. The real-time monitoring of EtO will done through technology that can accurately measure the chemical within facilities down to 10 parts per billion (ppb). If the EtO level surpasses 10 ppb, workers would be required to wear PPE.
In the associations statement about the proposal, AdvaMed stated concerns pertaining to EPA's "fail to account for the most current science as well as the best practices on employee safety medtech employs, a concern long raised by many in the scientific community amid calls for third-party expert review of the EPA's risk assessment."
"The EPA's characterization of employee risk appears to overstate the risk and disregard the strong employee protections already in practice," Whitaker said.
EPA also is instructing industry to develop new technology and methods that would be able to identify even lower concentrations of EtO, below 10 ppb. This is in addition to new data collection, including reporting requirements that would help in the identification and improvement of protective monitoring technologies as well as the assessment of mitigation measure effectiveness.
When developing the proposal, EPA required all commercial sterilizers to submit detailed information about EtO emissions and control technologies as part of its information collection request. Using reported data, the agency conducted extensive pre-proposal outreach in an effort to strengthen generated information.
Now in the proposal stage, it would require these updated measures to be put in place nationwide. However, it is important to note that some commercial sterilization facilities have already successfully implemented a portion of the proposed measures, including steps to reduce emissions, the amount of the chemical used for sterilization, and the installation of engineering controls to reduce employee and community exposure.
Additionally, industry concern continues in the wake of the proposal as sterilization facilities work at capacity, meaning any temporary closure of a facility to update sterilization methods in compliance with proposed regulations could lead to medical device shortages.
"This issue is critical for patients, and as a result, the stakes are high," Whitaker said. "Ethylene oxide sterilization facilities are at capacity. As the FDA recognizes, many medical devices simply cannot be sterilized by another method. If new EPA regulations force sterilization facilities to close, patients could face treatment delays as sterile technology supplies, such as pacemakers and surgical equipment, fall short."
In terms of individual company risk, Needham reported that Steris (STE) could be most exposed to disruption. While Needham believes the company has implemented measures to minimize emissions, it is currently unclear what the company would need to implement to meet new regulations.
"STE has implemented its sustainable [EtO] cycles, which significantly reduced the amount of [EtO] used per cycle. Management has noted that they believe that STE has gone 'above and beyond' the prior regulatory requirements and has implemented wet scrubbers and catalytic oxidizers as well as abatement systems in its warehouses to capture fugitive emissions," according to Needham. "… it is unclear what, if anything, additional [STE] will need to do to meet the new regulations, whether there will be any material costs associated with this, and if it would need to temporarily close any of its [EtO] facilities."
Sign up for the Packaging Digest News & Insights newsletter.
You May Also Like
---