EPA Targets Ethylene Oxide as Industry Resists
EPA Targets Ethylene Oxide as Industry Resists
The fight between necessary sterilization and community health continues in earnest and new innovation must be strongly placed at the front lines.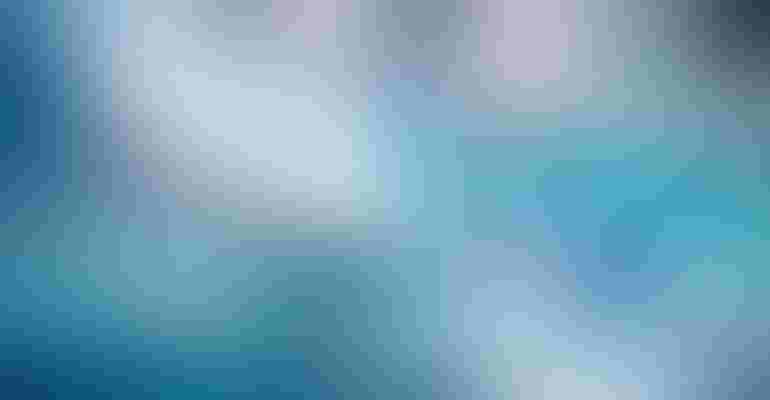 Shannon Fagan / The Image Bank via Getty Images
Splashing headlines as a package that could set important precedents, the Environmental Protection Agency (EPA) recently proposed tougher standards on pollution from several toxic chemicals widely used for sterilizing medical equipment and other purposes, specifically targeting the need for chemical plants nationwide to measure certain hazardous compounds that cross beyond their property lines, known as fence-line monitoring, and reducing those levels when they get too high.
The proposed rules would reduce health risks and other exposure for communities that live close to harmful emitters, also colloquially known as a "cancer alley". The manufacturers reported levels would be made public, according to the EPA, forcing companies to fix problems that increase emissions. Additionally, the measure is intended to address short-term emission spikes when plants start up, shut down, and malfunction.
The changes also focus on manufactures of ethylene oxide (EtO), and the agency said it plans to issue specific proposed regulations for medical sterilization plants in the near future. The proposal would slash EtO emissions nationwide by about two-thirds and chloroprene by three-quarters from 2020 levels.
Fights over the use of ethylene oxide (EtO) as a sterilizer is not new. In reality, they have raged for decades, and the EPA has been pressured to better regulate the chemical since at least the 1980s.
EtO is a flammable, colorless gas used to sterilize medical equipment and other plastics that are sensitive to heat or moisture, among other applications. Additionally, its use in the medtech industry is overarching. In fact, FDA estimates the chemical is used to sterilize about half of all medical equipment — roughly 50 million devices a day in the United States — because its properties make it especially good at killing viruses, bacteria, and human cells by reacting with proteins, DNA, and other essential cellular components.
"… (An) important use of ethylene oxide is the sterilization of medical equipment. It is estimated that ethylene oxide sterilizes 20 billion medical devices each year, helping to prevent disease and infection," wrote the American Chemistry Council (ACC), in a statement addressing the EPAs proposed rules.
However, even while it is widely used in sterilization practices, EtO is also classified as a substance that can cause certain cancers, according to the EPA, the National Toxicology Program, and the International Association of Research on Cancer. Chronic exposure to the chemical is associated with the development of non-Hodgkin lymphoma, myeloma, breast cancer, and lymphocytic leukemia. EtO is also mutagenic, meaning it can change a cell's DNA and, because of this, children are especially susceptible to its effects.
With all the controversy surrounding EtO, many question its continued use in sterilization practices. However, stopping use of the chemical is not such an easy task. The EPA considers EtO critical for sterilizing medical equipment and necessary to protect public health. Additionally, FDA reports that it is the only sterilization method available for many medical devices. Devices not chained to EtO for sterilization because of the risk of damage to components can be sterilized through other methods, including heat, gamma radiation, electron beam radiation, x-ray, and hydrogen peroxide plasma.
"… According to FDA, 'For many medical devices, sterilization with ethylene oxide may be the only method that effectively sterilizes and does not damage the device during the sterilization process,'" ACC wrote.
Another risk to tampering EtO production is increased shortages of sterile medical supplies, like pacemakers and surgical equipment.
"This issue is critical for patients, and as a result, the stakes are high. Ethylene oxide sterilization facilities are at capacity," said Scott Whitaker, president and chief executive of AdvaMed, in an interview with the Washington Post. "If new EPA regulations force sterilization facilities to close, patients could face treatment delays as sterile technology supplies — such as pacemakers and surgical equipment — fall short."
After the announcement of EPAs rules, ACCs statement recognized community concerns while also proposing questions on what the council stated was "flawed" recorded data on IRIS values for EtO.
"ACC and others have detailed the severe science-based flaws with the IRIS value that resulted in an overly conservative value that is below background levels of ethylene oxide," according to the statement. "In fact, the IRIS program's proposed toxicity value is 19,000 times lower than naturally occurring levels of ethylene oxide found in the human body. Overly conservative regulations on ethylene oxide could threaten access to products ranging from electric vehicle batteries to sterilized medical equipment. We support strong, science-based regulations for our industry. But we are concerned that EPA may be rushing its work on significant rulemaking packages that reach across multiple source categories and could set important precedents."
Potential flaws aside, the agency posits that a reduction in these emissions would dramatically reduce the number of people with elevated air toxics-related cancer risks in communities surrounding the plants, "especially communities historically overburdened by air toxics pollution, and cut more than 6,000 tons of toxic air pollution a year," EPA noted in its proposal.
In a 2023 analysis, the Union of Concerned Scientists reported that 14 million people live within five miles of commercial sterilizers and other emitters of EtO. Of that number, more than 48% of residents are people of color and nearly 32% live below the poverty line.
"Working together to tackle the persistent inequity in our country, that's exactly what we've been doing at the EPA," Michael Regan, EPA administrator, said on Thursday when announcing the proposals. "Everyone in this country deserves clean air to breathe, clean water to drink, and the opportunity to live a healthy life." 
While the fight between necessary sterilization and community health continues in earnest, new innovation in sterilization to replace EtO with non-harmful alternatives must be strongly placed at the front lines.
"Despite FDA's innovation challenge, the agency's recent press release suggests that it believes that EtO cannot be completely replaced as a sterilization method for many medical devices at this stage," the Union of Concerned Scientists wrote. "There are, however, some promising alternatives that could be used in place of ethylene oxide. FDA needs to continue to prioritize the development of methods for sterilization processes including using radiation, vaporized hydrogen peroxide, and vaporized paracetic acid to help ease the transition away from ethylene oxide and make our communities safer."
Sign up for the Packaging Digest News & Insights newsletter.
You May Also Like
---