Medical Device Makers See Progress in EO Sterilization
Medical Device Makers See Progress in EO Sterilization
Medical device manufacturers and contract sterilizers are working with regulators to reduce ethylene oxide (EO) emissions and develop alternative sterilization methods, while assuring product availability.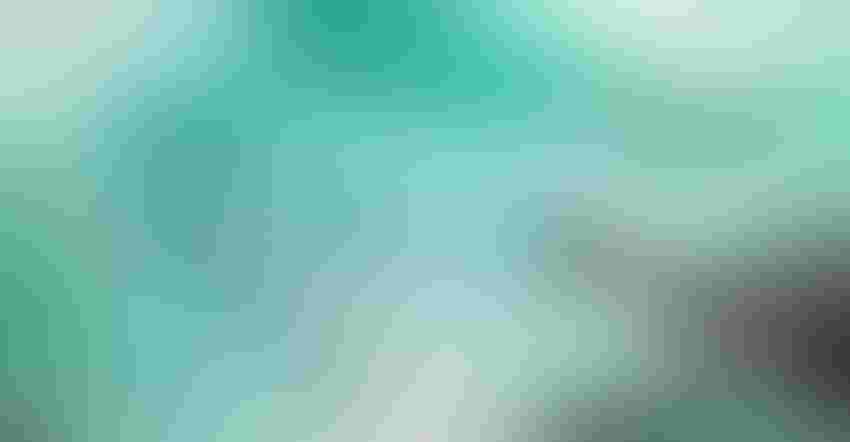 Photo credit: okrasiuk – stock.adobe.com
Public and governmental alarm about the use of ethylene oxide (EO) for sterilization of medical devices is driving device manufacturers, contract sterilizers, and other stakeholders to double down on developing sterilization processes that reduce or eliminate the use of EO.
"Ethylene Oxide Sterilization: An FDA & EPA Update," presented during 2020 Virtual Engineering Week by Mac McKeen, fellow, regulatory science, at Boston Scientific, presents the regulatory lay of the land, as well as strategies for reducing reliance on EO. Watch the full 30-minute presentation in this video.
EO has been used as a sterilant since the 1930s and is currently used on about 50% of healthcare products in the United States — or more than 20 billion medical products per year. It's the friendliest method of sterilization for medical devices, as EO does not degrade device materials.
But in recent years, citizens and governmental agencies have grown concerned about EO emissions from sterilization facilities and the potential health effects not only on plant workers but also on nearby residents.
At the US Environmental Protection Agency (EPA), which classified EO as a human carcinogen in 2016, mitigating the risk associated with EO continues to be a priority.
McKeen points to EPA's recent focus on "fugitive emissions" from sterilization facilities, noting that the agency put monitoring and reporting protocols in place via a Federal Register notice in June 2020. The agency is expected to issue a final rule limiting EO emissions from sterilization facilities in 2021.
The Food and Drug Administration (FDA) is also working with industry to reduce EO emissions, in response to recent sterilization plant shutdowns that disrupted the medical device supply chain. In February 2019, the Illinois EPA shut down an EO sterilization facility in Willowbrook, IL, following public demonstrations protesting the plant's EO emissions. Additional EO sterilization plants shut down in other states in the following months.
Because EO is the most common method of sterilization for medical devices in the United States, and most plants were operating at near full capacity, the shutdowns led to shortages of medical devices in the United States.
Progress on multiple fronts.
This shortage situation prompted the FDA to step in, forming a task force to address the issue of EO sterilization. The agency "collaborated with industry and sterilization providers to identify solutions to prevent further product shortages and address the public's concerns and calls for replacement of ethylene oxide as a sterilant for medical devices," McKeen explains.
The FDA also "announced an innovation challenge in July of 2019 to encourage and engage manufacturers and sterilization providers on two key initiatives," he adds.The focus of FDA's Challenge 1 is development of alternatives to EtO sterilization. The focus of Challenge 2 is to reduce EO sterilization emissions "to as close to zero as possible," according to the agency.
For Challenge 1, the agency selected five sterilization methods and four companies: supercritical carbon dioxide (scCO2) sterilization (NovaSterilis), nitrogen dioxide sterilization (Noxilizer), accelerator-based radiation sterilization (STERIS), vaporized hydrogen peroxide sterilization (STERIS), and vaporized hydrogen peroxide-ozone sterilization (TSO3, now a part of Stryker). The companies are working directly with the FDA to accelerate technology development and review.
NovaSterilis is a privately held company that designs, develops, and commercializes sterilization equipment based on patented scCO2 technology.
"The Challenge Grant program has been very positive from NovaSterilis' perspective," says Tony Eisenhut, the company's CEO. The program has "provided tangible, actionable information in real time as we work with manufacturers on regulatory strategies for using scCO2 sterilization instead of EO."
Eisenhut adds, "Manufacturers have huge concerns about the regulatory approval of unknowns when considering a novel sterilization modality. We have regularly scheduled, substantive meetings with FDA team members that allow us to pose challenges, information, and questions which they are able to consider and provide feedback. The meetings are interactive and have proven useful in expediting the advancement of customer sterilization projects.
"The program has been extremely valuable to us as a small company and has cleared up and sped up the regulatory strategy for multiple NovaSterilis customers [that] want to move away from EO."
The second challenge's focus on reducing EO emissions underscores how heavily medical device makers rely on this type of sterilization and its role in maintaining a stable supply chain. EO sterilization "is not going away anytime soon without major disruption to the healthcare system," McKeen says. "There is not an immediate replacement for ethylene oxide sterilization. The work must continue to support EO-concentration reduction initiatives."
FDA selected eight companies to work with on Innovation Challenge 2: Abbott; Andersen Scientific; Becton, Dickinson (BD); DMB Apparatebau; Medtronic; Sterigenics; STERIS; and Taiwan Advanced Sterilization Technologies (TAST).
Of these, Abbott, BD, Medtronic, Sterigenics, and STERIS are all working in the Enhanced EO Cycle Design and Processes alternative-technology category. Meanwhile, Andersen Scientific is focused on Use of EO-Flexible Chamber Technology, DMB Apparatebau is working on Reduced Sterilant Concentration, and TAST is developing an Abatement Strategy.
Contract sterilizer TAST has been developing EO sterilization technology that recycles EO back into the equipment after sterilization. "Since we initiated our work on EO emission-reduction technology, which was about five years ago, we've been able to complete a feasibility study, as well as a first prototype that presents the principal mechanism of our work," says David Lin, VP of marketing and sales at TAST.
"At this time, we are working on a second prototype that will keep the same operational principals, with better cost structure, miniaturization, and commercialization in mind. We are going through harsh testing procedures to ensure all parameters are in line with our expectations, as well as the industrial sterilization criteria," Lin adds.
For TAST, the next step in Challenge 2 will be to submit the second prototype's test results and other supporting materials to the FDA. The company currently is seeking strategic partners in the United States to serve as contract-sterilization beta sites after FDA signs off on the new technology, which Lin believes will occur by July 2021.
As a follow-on to its innovation challenges, FDA launched a voluntary Ethylene Oxide Sterilization Master File Pilot Program. The program, which aims to speed up approvals of changes to EO sterilization processes and facilities, "is intended to provide expeditious review and feedback to sterilization providers and PMA [premarket approval] holders on Master File submissions," according to the FDA.
A couple bright spots could propel the progress.
Whether a company is participating in the FDA's challenges and pilot program or not, regulatory expertise is necessary to complement the efforts of the company's operations and sterilization teams when reducing EO use and/or emissions.
At the beginning of such an initiative, operations need to inform the company's leadership of supply chain risks and communicate the resources needed to prevent medical device shortages and excess inventory. Reducing EO gas concentrations in sterilization cycles while continuing to support production and inventory demand is the goal.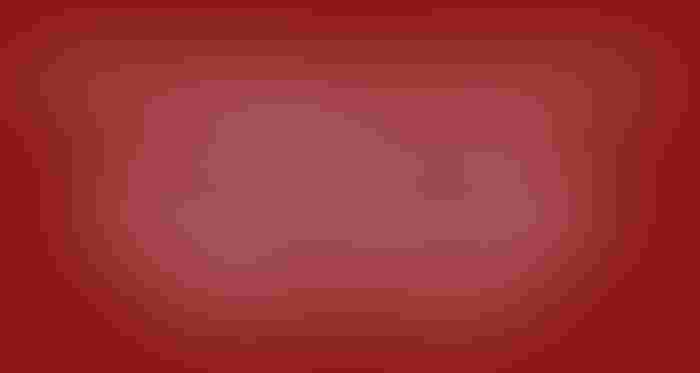 The sterilization team can adapt existing installation qualification (IQ), operational qualification (OQ), and performance qualification (PQ) methodologies to reduce EO cycles, targeting 400 mg/L of EO gas in sterilization cycles. "This is a level that has demonstrated that the product will still meet the sterility assurance level of 10-6," McKeen says.
Of note, the pandemic has eased one aspect of validating new sterilization processes. "Prior to COVID-19, the sterilization network was effectively running at capacity," McKeen explains. "It was a challenge, particularly for small firms, to get a contract sterilizer to return their calls and [then] give them time at 2 o'clock in the morning on Saturday night" for a validation run.
But now, with the pandemic-driven slowdown in medical procedures, contract sterilizers are not running at full capacity. So it's easier, for now, to secure chamber validation time for revised processes that target reduced — or zero — EO emissions.
Then there's the regulatory piece. The device manufacturer's regulatory team is responsible for facilitating submissions and approvals concerning EO sterilization changes to US and global regulatory agencies.
McKeen notes that in the United States, 510(k) products don't require submissions to the FDA or prior clearance from the agency for EO sterilization changes. A 510(k) product manufacturer can simply create a Letter to File, which documents the changes. This document is kept in the company's internal files and managed as part of its quality system.
"For FDA products and changes to the EO sterilization process, the regulation requires submissions and prior approval for changes to Class III PMA products," McKeen says. "It's a very bright line between PMA and 510(k) Class II products in the US."
From a regulatory perspective, how a PMA holder defines an EO change is relevant. If it's characterized as a manufacturing change, only a 30-day notice to the FDA is required. But if the EO change involves product design, submission of a real-time review or 180-day PMA supplement to the FDA would be required.
Ultimately, all members of the team play a part in achieving regulatory approval. "There is no 'I' in approval," McKeen says. "It takes a team to win at this process."
Sign up for the Packaging Digest News & Insights newsletter.
You May Also Like
---